If you've only just joined the Bridgerton craze or if you have read every single book Julia Quinn has put out, you'll hopefully be falling more and more in love with regency and historical romance. As a lover of the genre, I have compiled a list of amazing and addicting books that remind me of the works of Quinn and Austen. As they are, in my opinion, the queens of the genre, I'll also include some of my favorites of their work. Become immersed in the wonderful subgenre of romance that is historical and regency.
As promised, here are my favorite Austen and Quinn books for your Bridgerton fans!
Pride and Prejudice & Sense and Sensibility are my favorite of Austen's novels. Both feature strong-willed and strong-minded women, romance, heartbreak, and sisterhood – all of which are key factors that I believe make Bridgerton so special.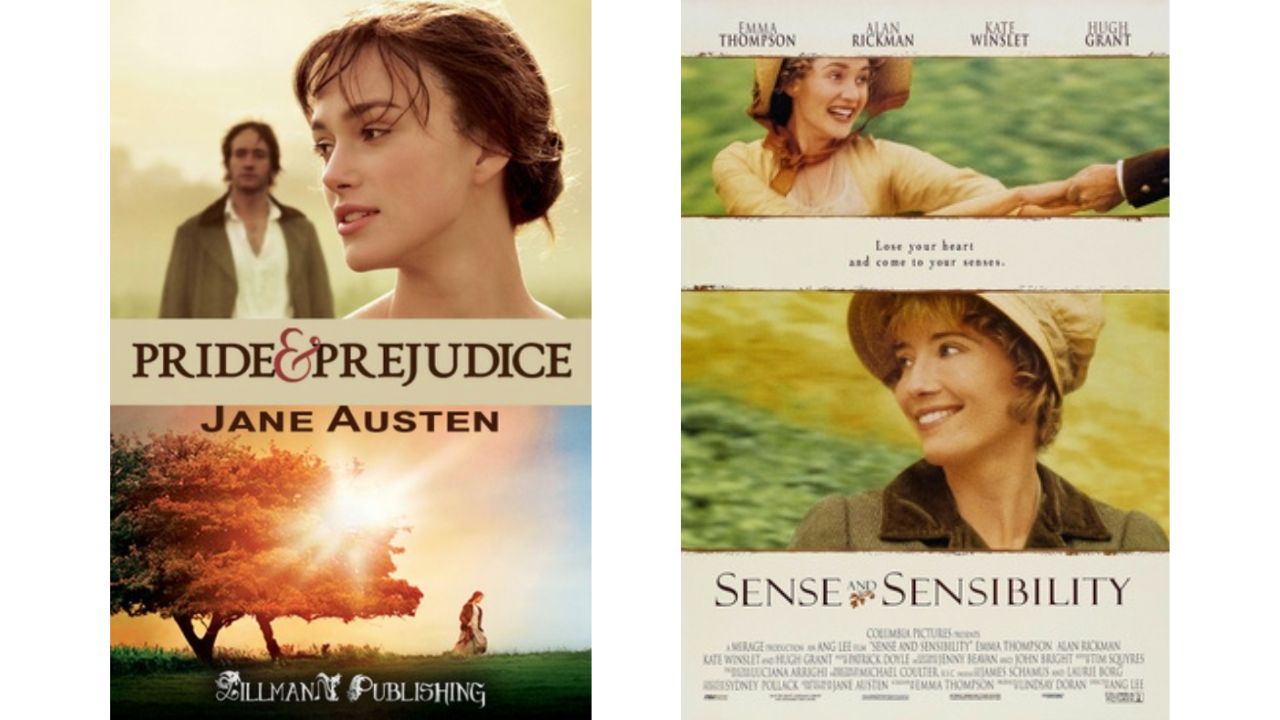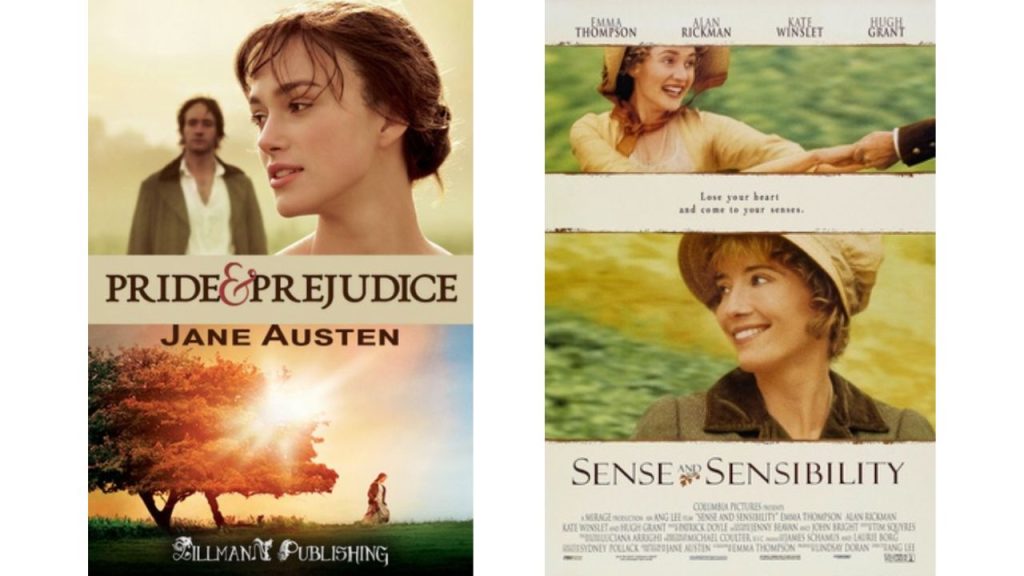 Pride and Prejudice is a wonderful story of love and judgment. When Elizabeth Bennet first meets eligible bachelor, Fitzwilliam Darcy, she thinks him arrogant and conceited; he is indifferent to her good looks and lively mind. When she later discovers that Darcy has involved himself in the troubled relationship between his friend Bingley and her beloved sister Jane, she is determined to dislike him more than ever. In the sparkling comedy of manners that follows, Jane Austen shows the folly of judging by first impressions and superbly evokes the friendships, gossip, and snobberies of provincial middle-class life.
Sense and Sensibility follows the lives of two sisters, Elinor and Marianne Dashwood, as they navigate their way through the complexities of English society in the early 19th century after they are cast out from the family home after the death of their father. The sensible and reserved eldest sister, Elinor, is the "sense" half of the novel's title, while the younger and more emotionally expressive Marianne is the "sensibility" half. The tensions and contrasts between these characters form the dramatic arch and moral focus of the story. The novel celebrates the virtues of sense and sensibility, exploring themes of love, money, social status, and family responsibility.
The Splendid Trilogy was Quinn's first and very successful introduction to historical and regency romance.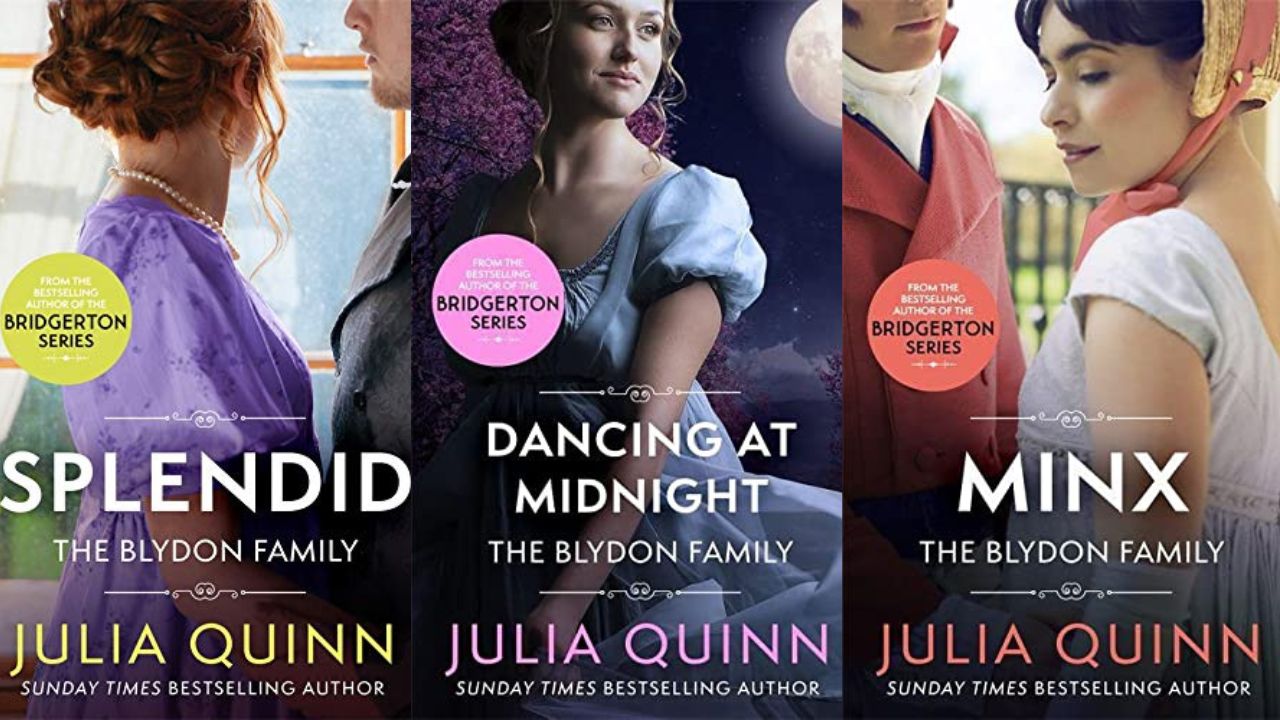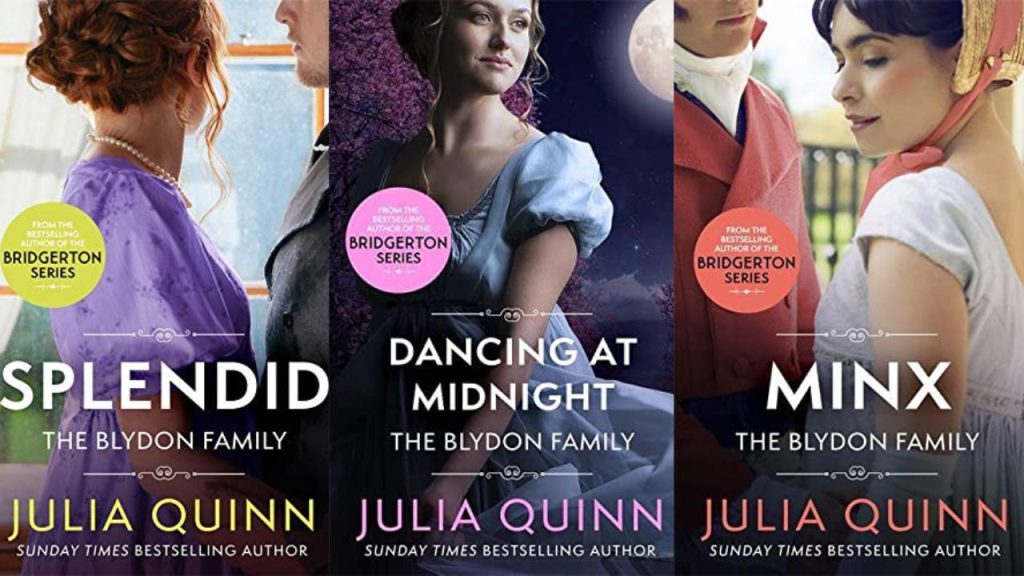 Splendid (set in 1816) is about American Emma Dunster, who is visiting her British cousins and falls in love with the Duke of Ashbourne. Dancing at Midnight is about Emma's cousin Belle, and Minx is about the duke's best friend, both of whom played a big role in Splendid. American heiress Emma Dunster has always been fun-loving and independent with no wish to settle into marriage. She plans to enjoy her Season in London in more unconventional ways than husband-hunting. But this time Emma′s high jinks lead her into dangerous temptation…
Alexander Ridgely, the Duke of Ashbourne, is a notorious rake who carefully avoids the risk of love…until he plants one reckless kiss on the sensuous lips of this high-spirited innocent…and condemns himself to delicious torment. Little does he know that his passion has touched the very soul of the lovely enchantress…and committed them both to a lifetime of splendid ecstasy.
Now for some more amazing historical and regency romances that remind me of Bridgerton:
Cold-Hearted Rake is the first of 7 books in The Ravenels series by Lisa Kleypas. It follows a noble family in Victorian London where matches are found and made for the siblings and relatives of the Ravenel family.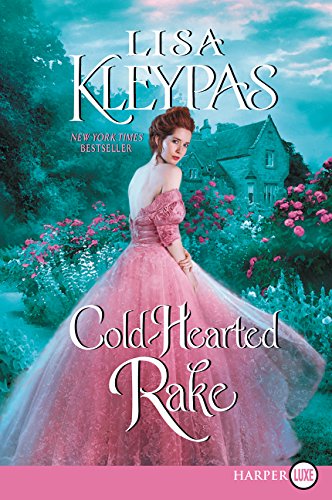 Cold-Hearted Rake follows Devon Ravenel, London's most wickedly charming rake, who has just inherited an earldom. But his powerful new rank in society comes with unwanted responsibilities . . . and more than a few surprises. His estate is saddled with debt, and the late earl's three innocent sisters are still occupying the house . . . along with Kathleen, Lady Trenear, a beautiful young widow whose sharp wit and determination are a match for Devon's own.
Kathleen knows better than to trust a ruthless scoundrel like Devon. But the fiery attraction between them is impossible to deny—and from the first moment Devon holds her in his arms, he vows to do whatever it takes to possess her. As Kathleen finds herself yielding to his skillfully erotic seduction, only one question remains: Can she keep from surrendering her heart to the most dangerous man she's ever known?
The Palace of Rogues is a sweeping historical romance series where strong heroines and dashing heroes carve out their own destinies and happily-ever-afters at The Grand Palace on the Thames.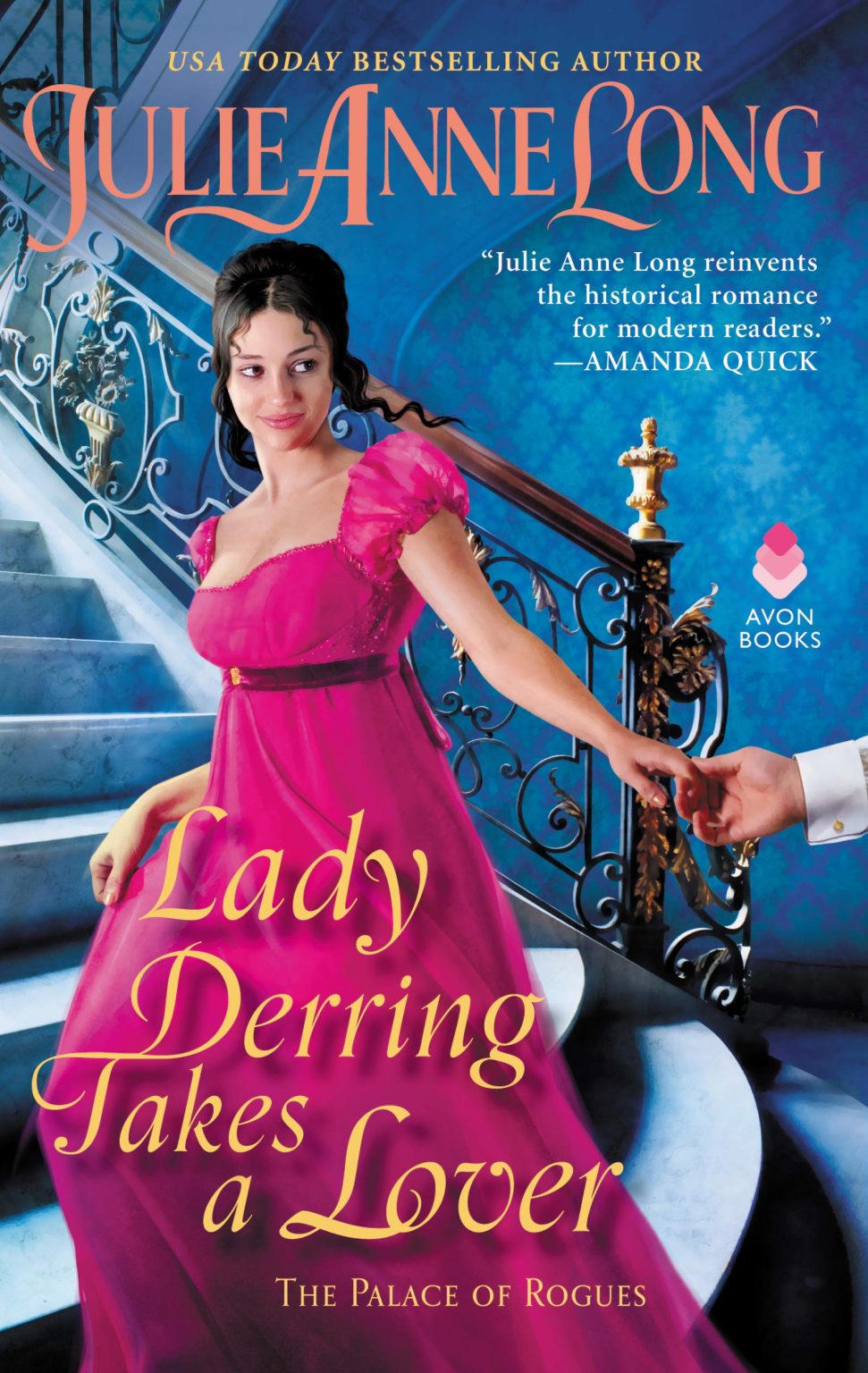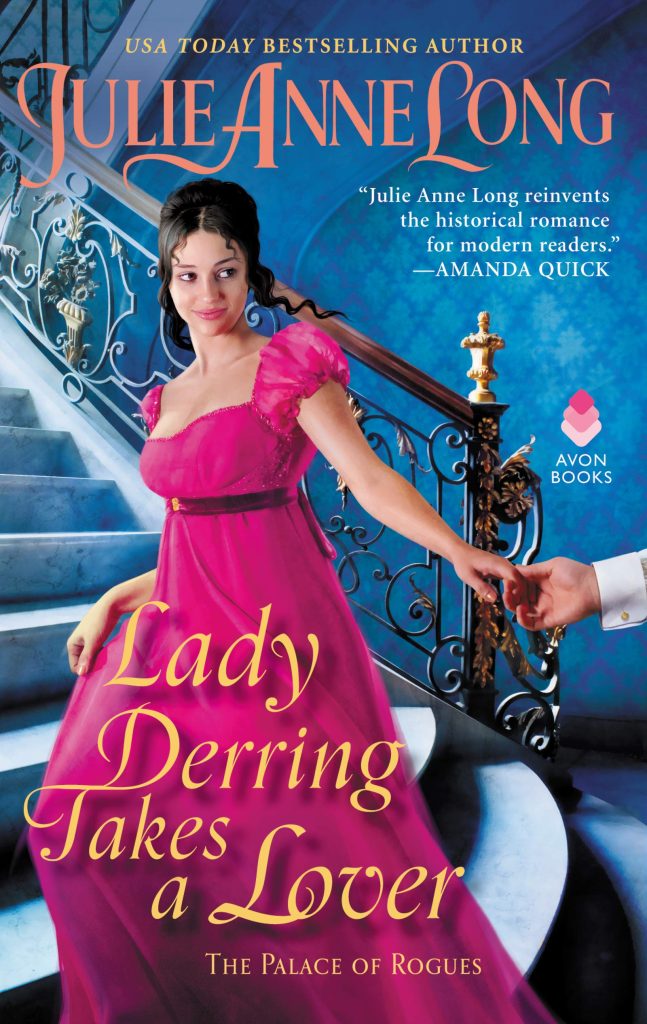 Lady Derring Takes a Lover follows Delilah Swanpoole, the Countess of Derring who learns the hard way that her husband, "Dear Dull Derring," is a lot more interesting—and perfidious—dead than alive. It's a devil of an inheritance, but in the grand ruins of the one building Derring left her, are the seeds of her liberation. And she vows never again to place herself at the mercy of a man.
But battle-hardened Captain Tristan Hardy is nothing if not merciless. When the charismatic naval hero tracks a notorious smuggler to a London boarding house called the Rogue's Palace, seducing the beautiful, blue-blooded proprietress, to get his man seems like a small sacrifice.
A League of Extraordinary Women is a wonderful series that follows the extraordinary suffragists ready to take on the world and end up finding love in the process.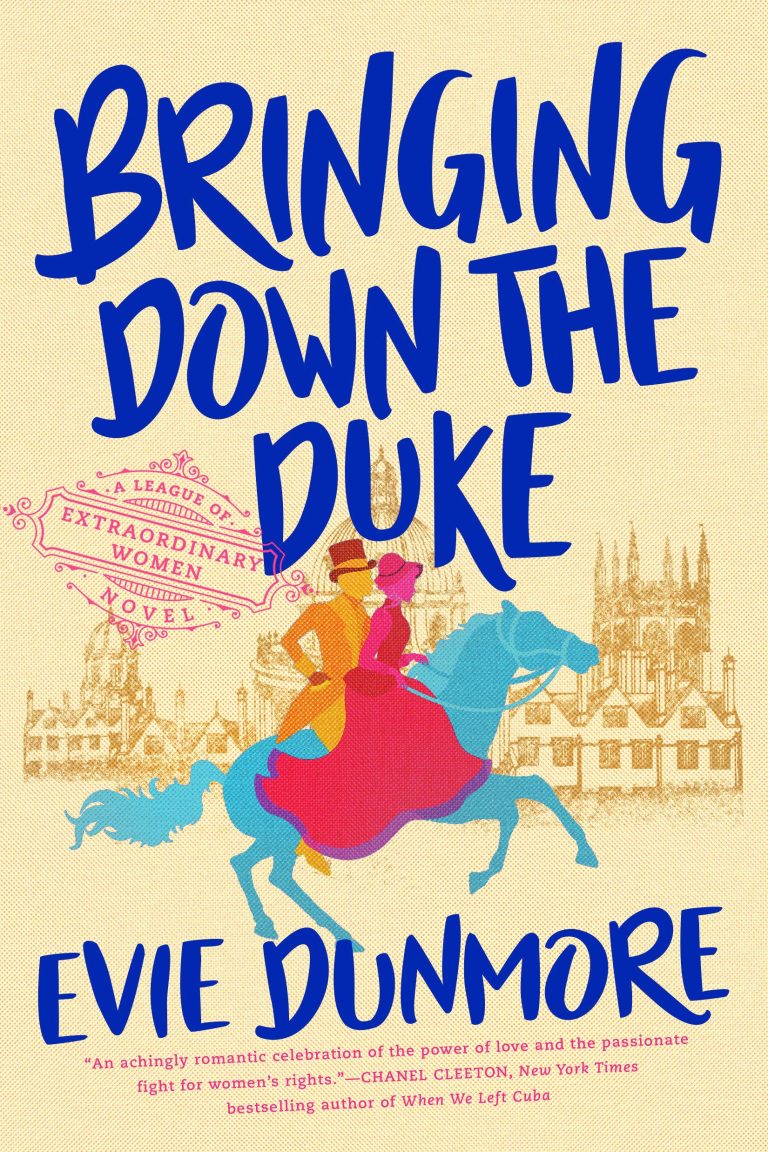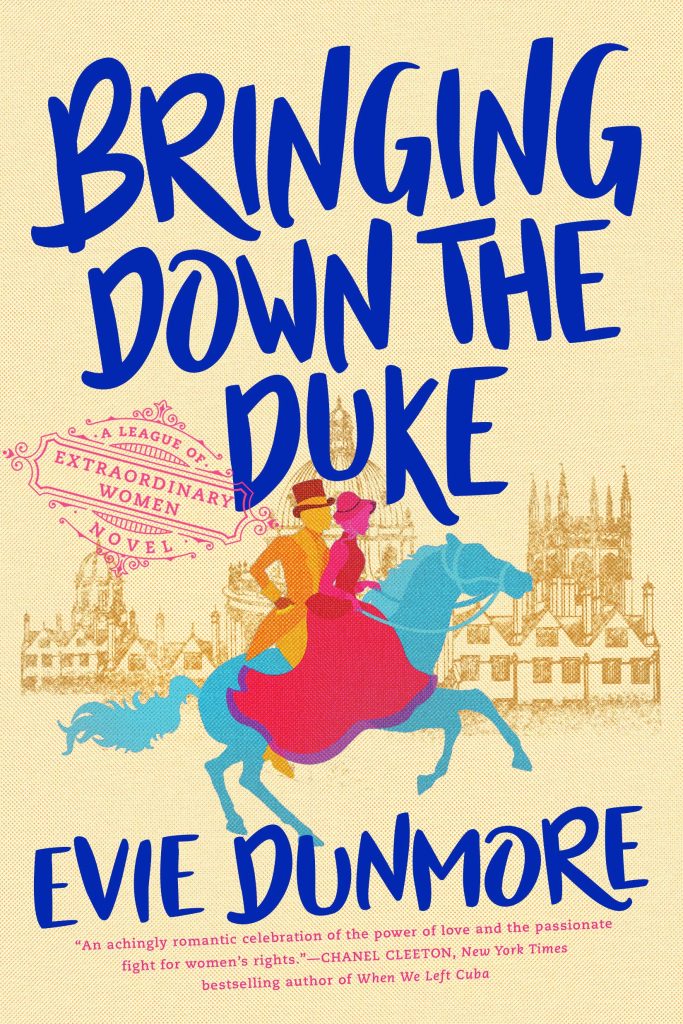 Taking Down the Duke sees Annabelle Archer, the brilliant but destitute daughter of a country vicar, who has earned herself a place among the first cohort of female students at the renowned University of Oxford. In return for her scholarship, she must support the rising women's suffrage movement. Her charge: recruit men of influence to champion their cause. Her target: Sebastian Devereux, the cold and calculating Duke of Montgomery who steers Britain's politics at the Queen's command. Her challenge: not to give in to the powerful attraction she can't deny for the man who opposes everything she stands for.
Sebastian is appalled to find a suffragist squad has infiltrated his ducal home, but the real threat is his impossible feelings for green-eyed beauty Annabelle. He is looking for a wife of equal standing to secure the legacy he has worked so hard to rebuild, not an outspoken commoner who could never be his duchess. But he wouldn't be the greatest strategist of the Kingdom if he couldn't claim this alluring bluestocking without the promise of a ring…or could he?
If you loved Bridgerton Season 2, then you'll enjoy this book which gives me similar vibes to The Viscount Who Loved Me. Just as Anthony was set on finding a suitable wife, Mr. Malcolm is determined to find the ideal wife who must meet a list of criteria.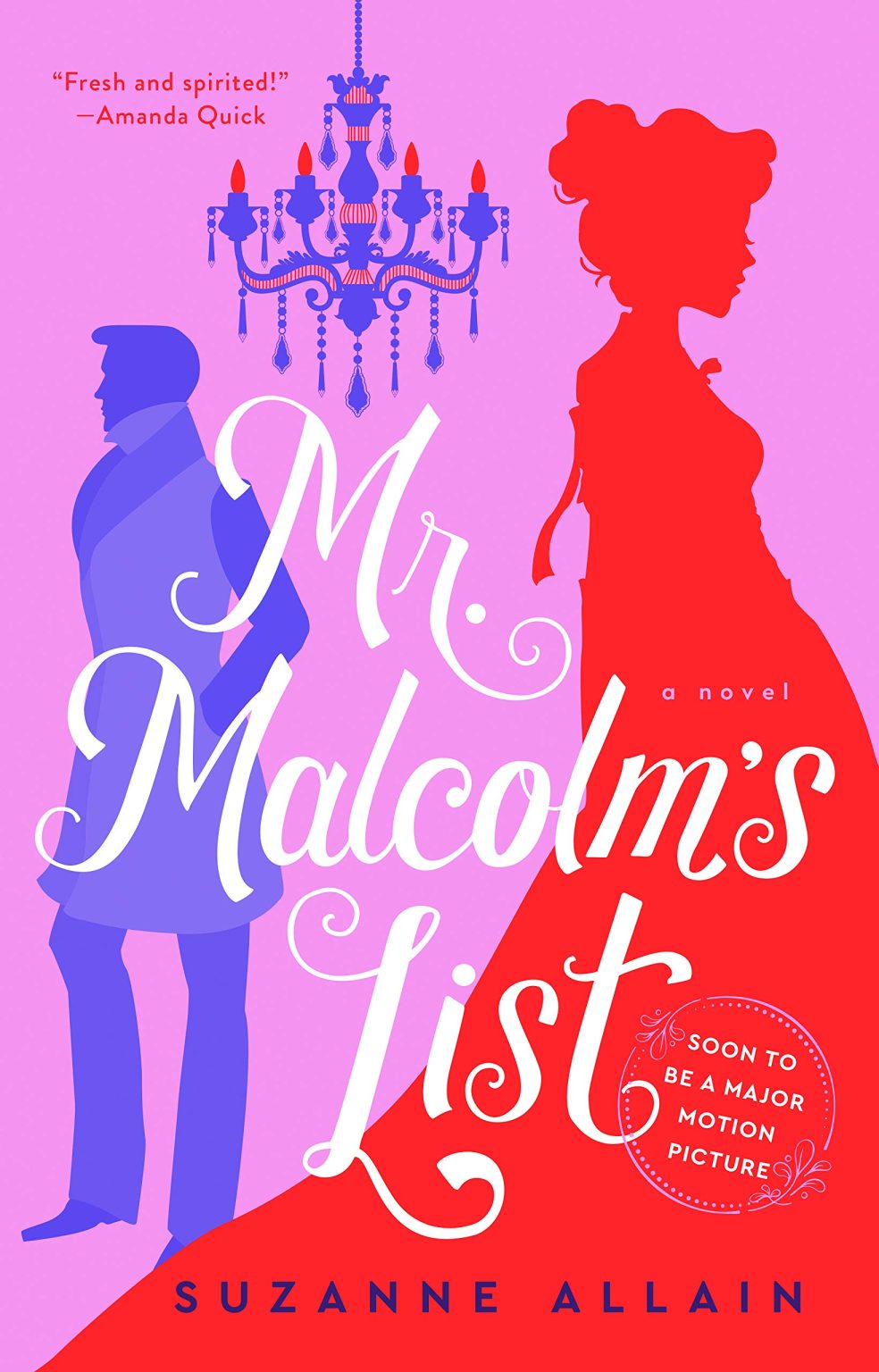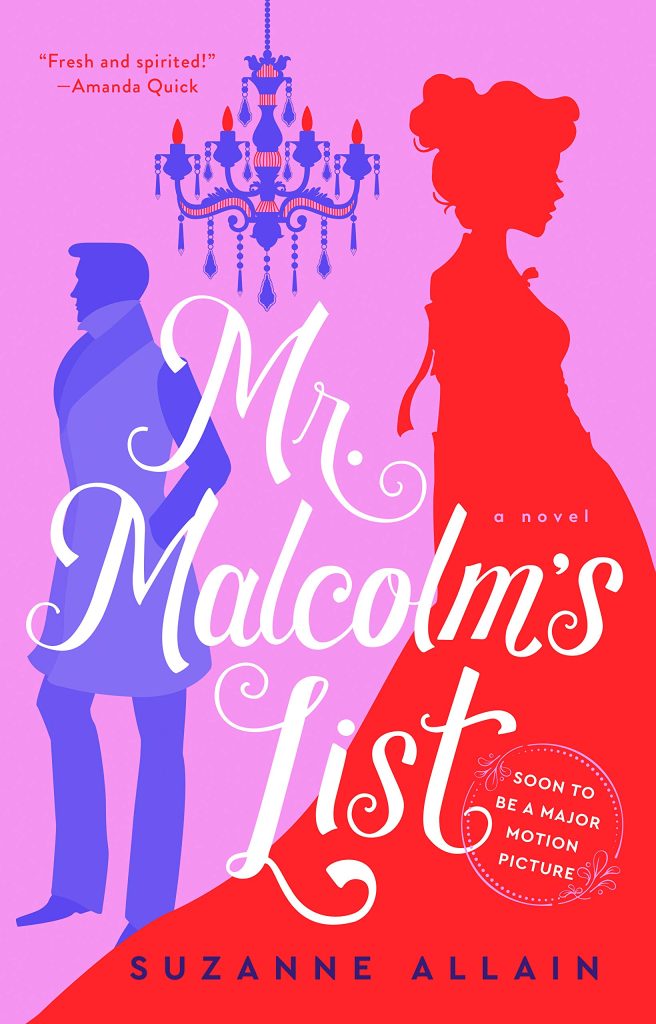 The Honourable Mr. Jeremy Malcolm is searching for a wife, but not just any wife. As the target of matchmaking mothers and desperate debutantes, he's determined to avoid the fortune hunters and find a near-perfect woman, one who will meet the qualifications on his well-crafted list. But after years of searching, he's beginning to despair of ever finding this paragon. Until Selina Dalton arrives in town.
Selina, a vicar's daughter of limited means and a stranger to high society, is thrilled when her friend Julia Thistlewaite invites her to London until she learns it's all part of a plot to exact revenge on Mr. Malcolm. Selina is reluctant to participate in Julia's scheme, especially after meeting the irresistible Mr. Malcolm, who appears to be very different from the arrogant scoundrel of Julia's description.
But when Mr. Malcolm begins judging Selina against his unattainable standards, Selina decides that she has some qualifications of her own. And if he is to meet them he must reveal the real man behind…Mr. Malcolm's List.
---
For more on Bridgerton, follow here!
FEATURED IMAGE VIA BOOKSTR / CHLOE MOORE