May 16 is National Love a Tree Day. Organizers of the holiday encourage people to celebrate by hugging a tree, planting a tree native to your area, and going for a walk in the woods — we challenge you to pick up a book about trees as well!
Here are three suggestions for books that will deepen your appreciation of trees.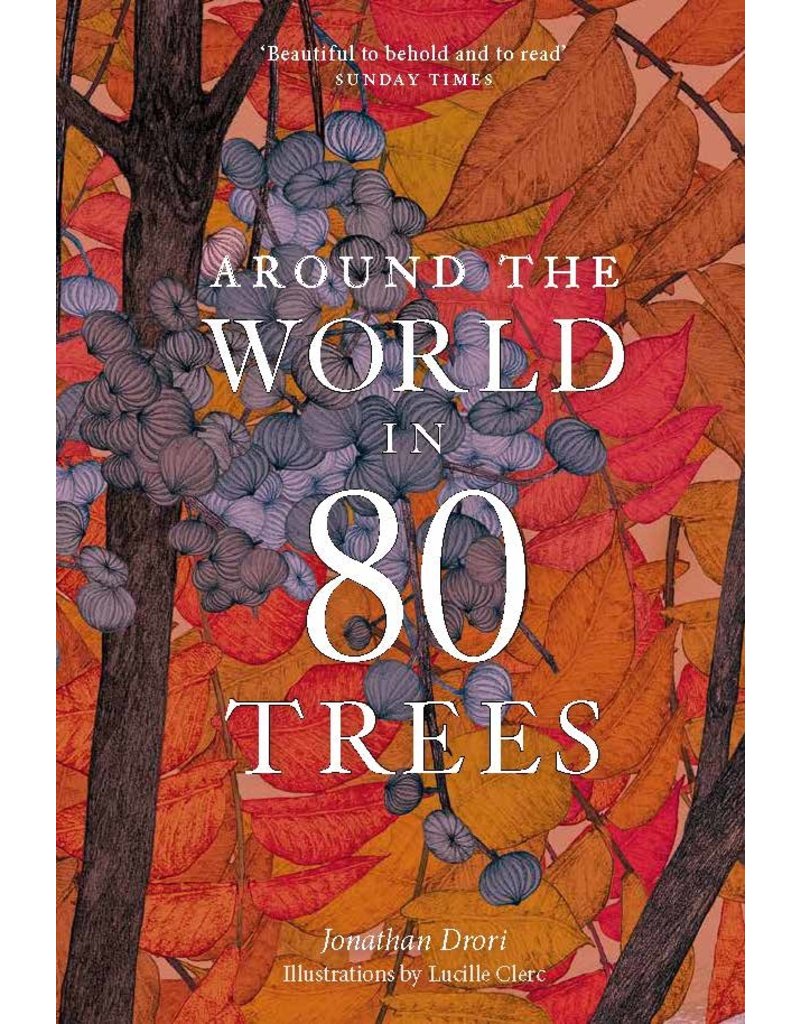 This gorgeously illustrated book takes you through 80 different species of trees from all around the world and their roles in both their ecosystems and cultures. Drori packs folktales, historical anecdotes, and environmental lessons into this book.
Drori is an environmentalist himself and has another collaboration with illustrator Lucille Clerc — Around the World in 80 Plants.
Betty Smith's legendary 1943 novel A Tree Grows in Brooklyn uses the titular Tree of Heaven growing in an inner city neighborhood as a metaphor for resilience. Francie Nolan, the young protagonist, is growing up in Brooklyn in the early 1900s in a hostile, impoverished environment and family situation. A large Tree of Heaven in their neighborhood symbolizes hope and possibility for persisting in such conditions.
The Overstory is Richard Powers' ambitious eco-fiction novel centers around nine protagonists with special relationships to trees and conservation. It won the Pulitzer Prize for Fiction in 2019, and is told in four parts, called 'roots,' 'trunk,' 'crown,' and 'seeds.' It follows the nine main characters' connections to conservation efforts and how that shared passion unites them.
Of course, don't forget to acknowledge today by planting, preserving, and educating yourself as well!
FEATURED IMAGE VIA FALLING TREE PRODUCTIONS