It seems silly to think that writers wouldn't take inspiration from their greatest commonality; libraries! Luckily, there's more of these books than you would expect! As readers, we frequent bookstores and libraries all the time to get our hands on thick, juicy literature. Why would we not want to read about libraries and the things that could happen in them in our books, too? Especially romance, bumping into the one or ones you're meant for among the stacks of well-loved and used novels. Let's take a look at some various subgenres of romance that happen to involve libraries.
I binge-read this paranormal romance series a few years ago. I just couldn't put it down. Vampires, university libraries, and a thrilling adventure sign me up! This is one of the only successful series with a large time gap between the first and second book that worked and didn't leave me feeling like I missed too much.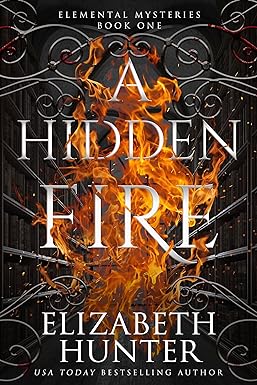 Beatrice is working in the University library while she earns her degree. She's exactly what you picture her to be, quiet, unassuming, and academic. Giovanni is a centuries-old vampire with a bit of OCD who regularly visits the library for research. When new documents are donated to the library, their worlds collide, and she could be the key to unlocking something Giovanni has been searching for for half a millennium.
It's another paranormal romance, but this time we've got necromancers, witches, wolves, and more. Silvera's novel is sure to check all your library romance and then some when you get started reading about Tobias and Barbara's budding slow-burn relationship.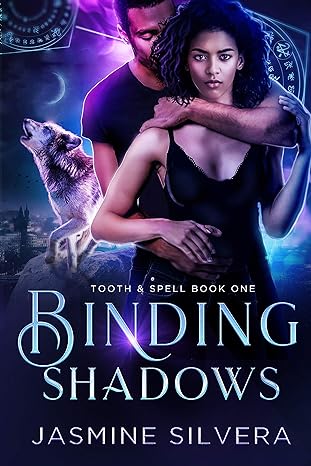 She's a rare book hunter working in the university's library, and he's newly returned to Prague as a professor. They're both hiding supernatural abilities from their peers and the government. Supernatural powers aren't welcomed in the human world after the disaster of the Godswar years prior. Their relationship begins as a research assistant partnered with a professor that turns romantic the more time they spend together and the more they realize they can trust one another.
I couldn't help it; you know I had to add another one. This one adds in a small-town setting, paranormal witch hunters, and interracial love. It's got a bit of spice, a lot of sexual tension, and is just what you need to get into the fall romance mood.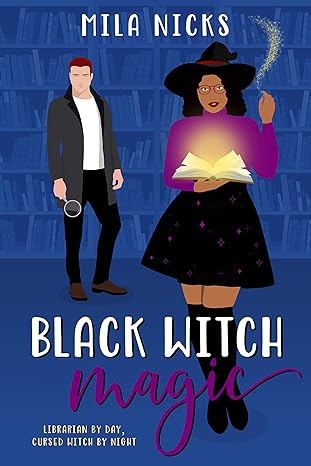 Selene is a voracious bookworm librarian and a witch, a cursed witch. Aiden is a paranormal investigator with a love for books about as large as Selene's endless TBR. It's Selene's grandmother, the fabled witch Luna Blackstone that's brought Aiden to town. He's determined to get to the bottom of her mystery, and Selene's determined to thwart him from discovering her family secrets. They're bound to fall for the love spell woven by their repeated interactions.
This small-town contemporary rom-com is adorable, laugh-out-loud funny, with a dash of spice. A children's librarian and a sheriff clash as they investigate the abandonment of a baby in the library's restroom. This is a very opposites-attract novel that will have you rooting for both characters.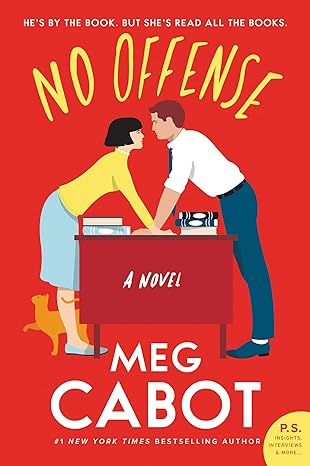 Molly moved from Colorado to the small island of Little Bridge to chase her dream job after her engagement ended. She's unorganized, sweet as can be, and a glass-half-full kind of woman. John, on the other hand, is tidy, pessimistic, and a recently divorced single dad. Their butting heads might just be the things that bring them both together as soon as they figure out the situation with the baby that's landed in their laps.
This is book one of the Forbidden Desires series from NYT Bestselling author Kendall Ryan. contemporary billionaire romance with a cat-and-mouse theme and one very sexy menage relationship.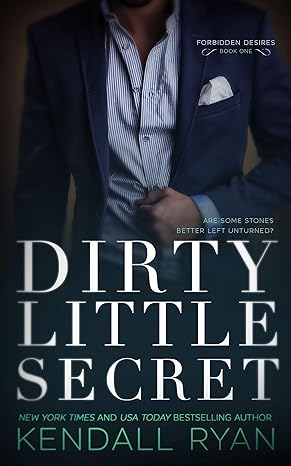 Gavin is the CEO of an escort business; Emma is a cute innocent librarian who happens to be in the same coffee shop every morning as Gavin. When they finally speak, he happens to lay his business card where she can see it. After a quick internet search, she discovers his business and decides to visit him. It turns into an unexpected interview, with her agreeing to date Gavin and his brother Cooper. What happens when emotions get involved, and she has to choose between the sweet Cooper and the domineering Gavin?
I'm a huge fan of Pippa Grant's romantic comedies, so when I was doing research for this article and came across this hidden gem, I knew it was kismet. Our librarian is the Hero of this story, and he's just about every woman's fantasy come to life.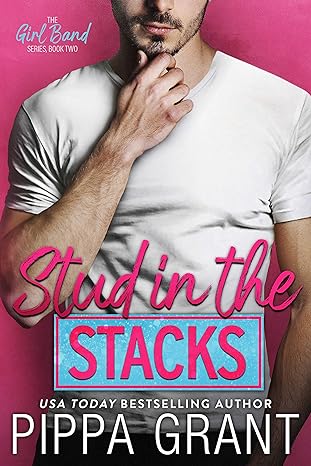 Knox is the local librarian with a steady stream of women who come in seeking his romance recommendations. Parker is in desperate need of a date for her high school reunion, and Know just so happens to be up for grabs at a charity auction if she can bid high enough. Bring a box of tissues when reading this one, and not for the sad tears but the streams that'll run down your cheeks due to laughter.
---
Want more romance recs? Click here.
How about reading more articles on libraries? Click here.
FEATURED IMAGE VIA BOOKSTR / KRISTI ESKEW