George R. R. Martin started his writing career in 1970 by selling science fiction short stories. He has written many novels, novellas, short story collections, and more in his 53 years of writing. His most famous is the A Song of Ice and Fire series, first published in 1996. But it's obviously not his only series, so let's look at five others.
Windhaven, a planet with monsters in the sea, difficult weather, and tiny islands, became a home for humans generations ago after a starship crashed there. They learned to communicate thanks to the light gravity, where humans could fly with wings made from the starship. Now, these silver-winged fliers hold the most prestige, bringing information to the islands despite the dangers. But only the descendants of fliers could become fliers.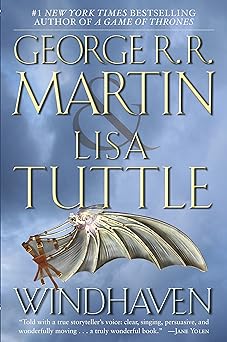 Maris, a girl raised by a flyer who wants to be a flyer, wants to change that to a merit-based system when the wings go to her step-brother instead, who is the flyer's legitimate child. But even after Maris wins her battle, there are still more troubles.
Abner Marsh, a riverboat captain, is suspicious when he gets an offer from a wealthy aristocrat named Joshua York. His suspicions only increase when he meets the deathly pale man, who doesn't care that the struggling captain only has one fleet after the winter of 1857 took the others out, nor that his investment wouldn't be earned back for ten years.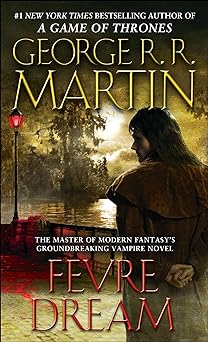 He wants to cross the Mississippi for private reasons and promises money and a great new boat. Marsh agrees, only realizing how dangerous the trip is once they begin. But their goals and dreams may be more intertwined than either realize.
This is one of two collections of Martin's works before A Song of Ice and Fire and before he became known around the world. It shows his growth and journey from a young writer to becoming a household name. Some of the included stories won various literary awards, like the Hugo, Nebula, and Bram Stoker awards.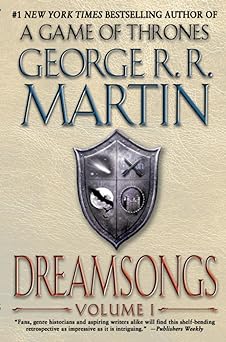 His novella The Ice Dragon, where his children's book by the same name originated, is included as well. The stories are speculative fiction and feature a lot of commentary from Martin himself. This book is perfect for both new and current fans.
This book, in Martin's words, "essentially destroyed my career as a novelist at the time" because it was a huge commercial failure. It still got some critical acclaim, and the premise is interesting.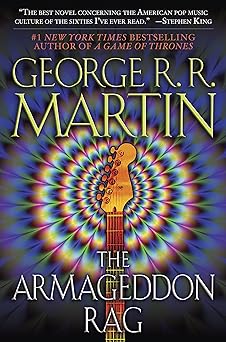 Sandy Blair, a novelist and former hippie, must go back to his roots after a famous rock band promoter for the fictitious band Nazgûl was brutally murdered. As Sandy investigates the murder, he deals with his past and the passions he keeps inside. Not to mention that a new promoter takes over the Nazgûl band, and now demonism, mind control, and even death come through their music. Sandy must stop it before everyone starts listening to the beat.
Ramón Espejo is running from a life of poverty, and to escape, he boards a great starship to the planet São Paulo. But life on this new planet is no better than the life he left behind. One night, after becoming consumed by rage and too much alcohol, he loses himself and kills someone.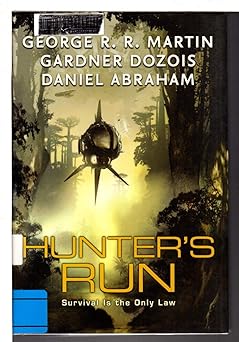 He flees into the wilderness and starts living there, blissfully alone and away from others. He searches for a way to get rich quick but instead stumbles upon an alien race hiding as fugitives. This is a dangerous secret, and as he gets entangled in a manhunt on this hostile, unfamiliar planet, he must somehow escape and survive.
---
For more on George R. R. Martin, click here.
FEATURED IMAGE VIA GEORGE R. R. MARTIN'S WESBITE