If you think libraries have become outdated, think again. As someone who works at a public library, I'm here to tell you that there are a variety of patrons who march in and out of our little land of books. On that note, most of us have been inside of a library before for different reasons.
In my case, I've been working at my local library for a little while now. Because of this, I've been able to pick up on certain patterns, or rather breeds of people throughout my time there. Without further ado, I want to share the kinds of people you'll eventually come across at a library.
The Early Bird
This one goes without saying and can be applied to really anything in life. In this case, there's always someone who has to be the first to set foot in the door before anyone else (and if we're being honest, these folks generally comprise of senior citizens). But of course, as the saying goes: the early bird catches the worm.
The Corner Hogger
As a corner hogger myself, I can vouch for this one. The corner section of a public place is arguably the best spot to find yourself in if you're looking to get more privacy. In most libraries I've been to, I normally catch someone cozied up in the corner with a book in hand or just typing away at their laptops. Usually if you see a person sitting here, it's unlikely that they'll be leaving anytime soon!
The Wanderer
Now, this is the type of person who just likes to wing it. Oftentimes they enter the library without a particular book in mind, so they wander around the aisles in hopes of coming across a hidden gem they never knew they needed. Though, sometimes it may take them wandering down the same aisle for thirty minutes to finally hit the jackpot.
The Book Flipper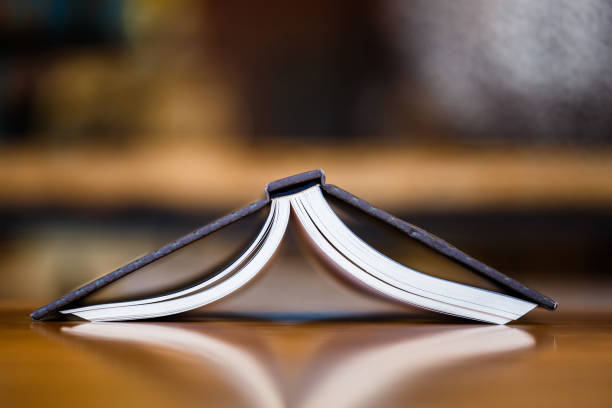 Have you ever been to a library or bookstore where a handful of books on display were flipped backwards? That's no accident. Nine times out of ten, this happens due to microaggressions from patrons who want to censor a certain title from other readers because it doesn't align with their own beliefs. C'mon now, what did those books ever do to you?
The Picasso Wannabe
Typically found in the children's section, this is a child who feels that drawing on paper isn't enough. They just have to draw someplace where everyone in the building can truly appreciate their artwork. For them, the library's furniture is the next best option. And depending on what stage of youth they're in, you can usually tell how much their art reflects their interest in human anatomy.
The Kiss-N-Ride Parent
Lastly, we have the Kiss-N-Ride parent. These are parents who leave their kids at the library for a few hours to run errands before picking them back up (if they remember to). But if you've ever been into a library's children's section, you understand how chaotic things can get. Many parents forget that library staff isn't responsible for the whereabouts of their children. So, as a PSA for all parents reading this, please watch over your kids!
Of course, we all know libraries range in size, collection, and in this case, people. And while they may seem boring at first glance, I wouldn't judge a book by its cover!
Thanks for reading! For more bookish content, click here.
FEATURED IMAGE VIA UNSPLASH