What and how we choose what to read next after we've turned the last page of a book may halt us in our tracks. Some of us are still reeling from the damage done or swooning over that delicious HEA that made our hearts flutter.
Now here's the grueling task: picking that next book on our TBR list to get into and hopefully feel those same emotions again. It's a difficult choice, but somehow the Bookstr team did it. Read on to find out how we choose the next book to read on our TBR lists that works for us.
Overplanning For the Win!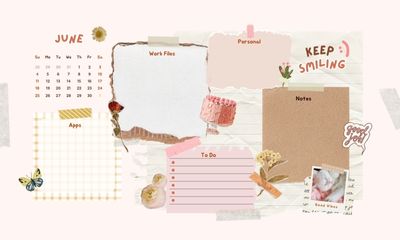 Okay, so, I have a very strange and overly organized way of doing this. Since I have 3,000 books on my TBR, I like to increase my chances of getting a mix of books that were added to my list at various times (I'm also indecisive so this just works better).
At the start of the new year, I put my TBR shelf on "random" in Goodreads and then just pick the first 25 books that pop up. For individual months, I'll split the 25 across 12 months. And then from there, I organize my TBR by how long a book is so I read the shortest one first and then the longest one last. I just think it helps get me into the swing of reading, especially since I've fallen a little behind in it lately.
Ashley Lewis, Editorial
Letting Fate Decide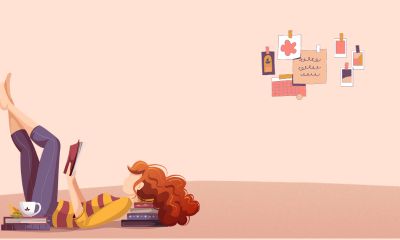 I go about this in two ways: either I pick a random number or I let someone else pick a random number. I mix it up some more by making the numbers based on a certain shelf and/or a certain bookshelf. This gives a more random chance of picking from my pile of unread books. There are a couple of obstacles that I have thought of, such as if it was a second book in the series or if it's a book I've already read. If it happens to be part of a series, I'll simply read the first book. If I've read it already, then I choose a different number.
I have A LOT on my TBR (who doesn't? Lol) so truthfully the chance that I pick a book I've read already is lower than 50%. Does it always work? Most of the time, but I've had some occasions where I avoid certain books based on people saying it could make you cry! I need some mental preparation for those!
Jaiden Cruz, Graphics
My Mood Decides for Me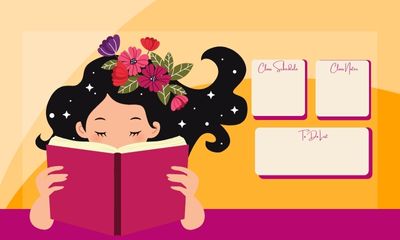 After finishing a book, I like to see how I feel afterward. Sometimes, I will just choose at random but most of the time I feel like I choose based on my mood, I like to see what I feel like reading next. It also has to do with the time of the year or the season it is. For example, I read a ton of thrillers and spooky books in October during the spooky season. So I will just look at my bookshelf and see what mood I am in and pick the best book for me at that moment.
Elizabeth Hoyer, Graphics
Whatever Is at the Top of the Pile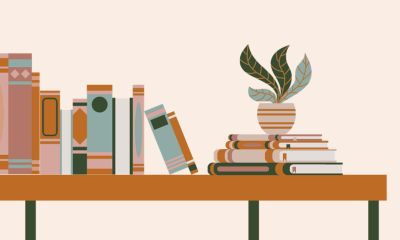 I always have a stack of unread books piled next to my bed that seems to remain the same height no matter how many books I read. With so many options to choose from, I know I could spend hours agonizing over what to read next. So, to make it easy for myself, I just pick up whichever book is at the top of the pile and dive in!
This is a pretty good system for me because I don't have to stress over what I want to read next. Plus, since the books are stacked randomly, I go from reading a mystery to a romance to an epic fantasy all in a matter of a few weeks, so it gives me a good variety. If you're indecisive like me, leaving your next read up to fate is definitely the way to go!
Lauren Nee, Editorial
Mood and Genre Reader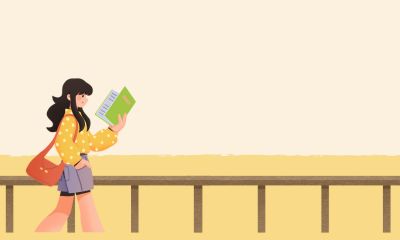 I choose my next read based on my moods or something that has sparked my interest. If I'm feeling a bit down, depressed, or extra stressed, I'm going to pick up an old favorite comfort read like The Lost Continent Series by Catherine Asaro.
I'm an eclectic reader, so my mood or the recent news or something my kids are learning will influence what I want to read next. If I feel like fantasy fiction with a certain trope/character trait, I'll end up reading several of those types of books until I'm sick of it or the next mood hits. Sometimes, I pick up several books at once because my attention can't stay with just one, and the next thing I know, I'm reading a historical thriller, a dark fantasy, and a literary fiction.
Kristi Eskew, Editorial
My Mood or Whatever I'm Feeling, Unless It's a Book I've Been Waiting For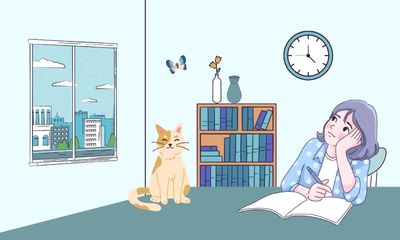 I usually just let my mood decide. Honestly, I don't have an actual TBR list. I sort of just look at my bookshelf and see the books I have yet to read and decide from there. Unless it's a book I've been waiting a while on, like the new Percy Jackson book, I just pick up whatever sounds good at the moment. If it's a book I've waited months for, I'll read it before any other book on my TBR or bookshelf. I tend to read multiple books at a time, so it's usually just where my mind takes me. It wavers with whatever I'm into at the moment. Sometimes I want to read a dark romance book, and sometimes I want to read fantasy. Other times, I'll just reread my favorite comfort books.
Alexandra Mellott, Editorial
Trial and Error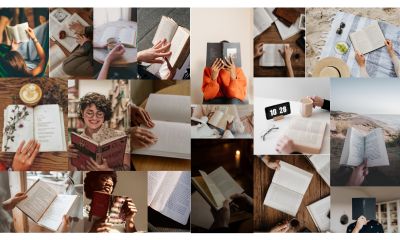 I am indecisive to a fault, and sometimes the choice of what to read next is so overwhelming I give up altogether and reread an old favorite. Something that has helped me to overcome this choice overload is picking a few books from my shelf, and reading the first five pages or so to get a sense of it. Usually one of the books will stand out more to me at that time than the others, and the decision is made! This method has worked well for me recently and is really great for reading a wider array of genres and authors than I might have originally.
Austin Decker, Editorial
Not By Sight, but by Mood and Feel — And the Next Book Sitting on My Nightstand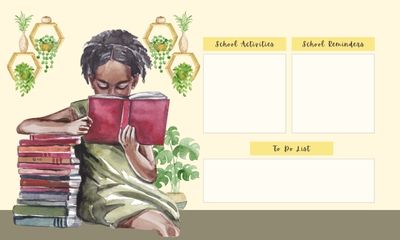 Choosing the next book to get into after I'm still reeling from leftover feels from the one I just finished sends my emotions into flux. But the solution is to go by the books I have on my nightstand. I go through my three towers of books and choose which three I know I want to read next, and then I put them on my nightstand. This way, I keep with the next-in-line book. Though, there are times when I must shuffle the book playlist, in case my mood changes.
For the most part, my system of placing the three books I plan to read next on my nightstand works, even when reading a book series. Even then, I place the next book in the series in the mix, while still keeping my TBR list in order.
Quiarah B/Vphan, Editorial
---
For more insight on the Bookstr Team's thoughts, click here.
Be sure to browse our Bookstr Bookshop bookshelves here!
For more Percy Jackson content check out our Fantasy Lovers Paradise: Epics, Romances, and More! shelf!
FEATURED IMAGE VIA CANVA