It's read-a-romance month, and there is no better time than to end this TikTok debate once and for all. We all know that men written by women are unparalleled. But which ones make the cut for the best of the best? Keep reading to know more about men written by women, who we at Bookstr think are exceptional!
Being a STEM girl, I'm certainly biased, but nobody tops Adam Carlsen for me! The Love Hypothesis combines all my favorite romance tropes into one book, and Adam Carlsen checks all the marks for the perfect book boyfriend! A hot-shot doctor who has got the "I'm grumpy with everyone but you" face down, who'd agree to fake dating. I mean, what could be better? Moreover, I'm always on the lookout for books featuring women in STEM, and Ali Hazelwood delivers precisely that.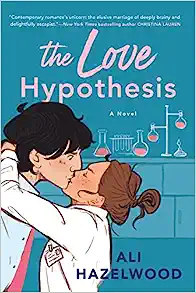 Adam's unwavering belief in Olive, despite his towering accomplishments in the research world, is a testament to true partnership and empowerment. He recognizes her worth not only as a woman but also as a formidable professional in STEM. It is as a heartwarming reminder that in the realm of love and intellectual pursuits, gender should never be a barrier, and supporting each other's dreams can lead to an extraordinary and fulfilling connection.
When it comes to reading a healthy, mentally stimulating, and romantically exciting partnership, Thomas Cresswell is one of the best book boyfriends written in the last decade. A charming Romanian-English gentleman from a wealthy family, Thomas seems like the type who is used to getting what he wants. While he initially comes across as aloof and arrogant, he is brilliant at reading people and is one of the best forensic pathologists/detectives in Victorian England.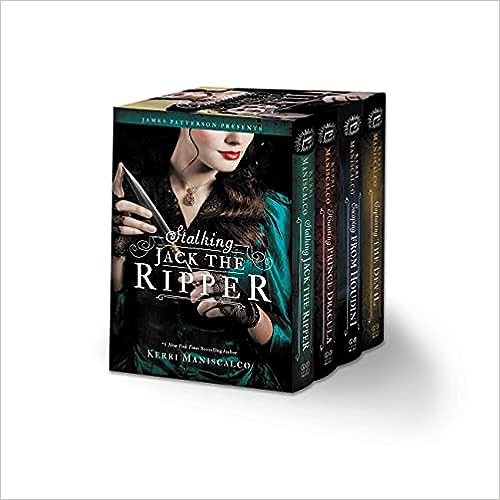 Despite his awkwardness and ill-timed humor in tense moments, Thomas is very flirtatious with his forensic sleuthing partner Audrey Rose. As he gets to know her and becomes devoted to her, he allows her to see his sensitive and artistic side. Thomas treats Audrey Rose as an equal in all aspects of life and always affords her the freedom of choice, even if she chooses a path away from him. They ground one another and support each other's ambitions unconditionally, and while they both make mistakes, they always find a way to work things out and become stronger as a couple. Audrey Rose and Thomas challenge one another, and their love inspires them to be the best version of themselves, which is why they work so well as a long-term partnership.
Jem Carstairs, The Infernal Devices series by Cassandra Clare
Really any guy from this series is my favorite fictional man written by a woman, but I love Jem the most because he's so sweet, selfless, and loving. His love for both Tessa, the main character, and his best friend, Will Herondale, is strong and devoted.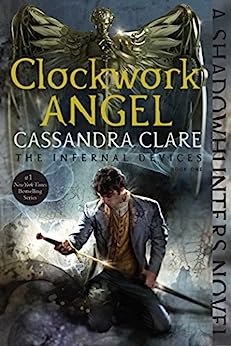 Even though he's kind and caring most of the time, don't let that fool you! Jem has some serious sass and isn't afraid to totally destroy someone with witty sarcasm if they upset Tessa or Will. Overall, Jem Carstairs is a well-balanced character and one of Clare's best, in my opinion.
Taylor Jenkins Reid is absolutely phenomenal at creating dynamic, multi-dimensional characters, so it's no surprise that Harry Cameron takes the cake for "best man written by a woman" for me. Harry is career-driven and headstrong, but his tough shell quickly falls away when it comes to Evelyn Hugo, his favorite rising star and "faux" wife.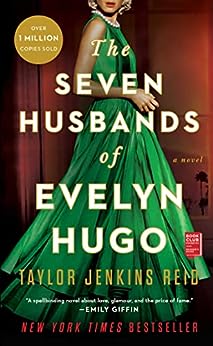 Although Harry's lived most of his life in the shadows, scared of revealing his sexuality for fear of it damaging his career, he pours his heart into what he can control: parenting his daughter in a loving, accepting family and raising money for the LGBTQ+ community. Even when Harry makes questionable or wrong choices, the reader can't help but root for him and who they believe he truly is: a man who just wants to be loved the way he loves.
Parker Townsend, The Thoroughbred series created by Joanna Campbell, written by various authors
Parker Townsend is not perfect. He's human and doesn't always get things right, but he learns from his mistakes. He loves his horses. He has big dreams of competing in the Olympics and doesn't let anyone stop him from pursuing his dreams, including his parents. He develops a support team consisting of his trainers, his girlfriend, and close friends. His support team is there for him when he needs them, especially when things get a little rocky.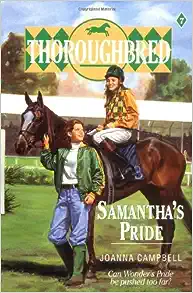 Christina Hardesty, Graphics
Dominic Russo, By a Thread by Lucy Score
Oh, this man. It's grumpy / sunshine plus enemies-to-lovers, but the grumpiness is only because of the situation he's been put in and his inability to figure out how to make everything right. He's actually extremely caring and hides it behind snark, sarcasm, and a blank face.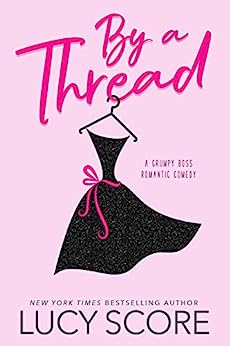 The things this man does for the people he loves, his work, family, and friends are just beyond swoon-worthy. Get him drunk, and he's even more adorable; I didn't think that was possible! He's one of my favorite book boyfriends and my favorite Lucy Score heroes.
Aaron Warner, Shatter Me by Tahereh Mafi
Oh, man, I think I'm going to have to pick Aaron Warner. In the first book, this man is simply depicted as an asshole, but slowly, readers get to know his true personality, which is caring, protective, and thoughtful. He's a bit reflective and hides his emotions (which I do, too, so who can blame him?), but he feels them incredibly deeply and actually feels a lot more than he lets on.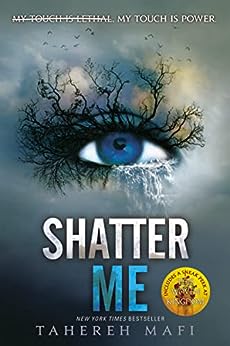 He's sarcastic and somewhat off-putting to everyone, but in a comedic way that makes him that much cuter. Not to mention, he loves dogs (though he claims he doesn't). He's a lot like me in that he cares more about everything and everyone than he lets everyone think, and that's really endearing to me. I can relate hardcore to him, and his love for literature only helps. He's got so many great qualities I could go on and on about, and because of that, he's my absolute favorite book boyfriend and one of the best men written by a woman author, in my opinion.
Alexandra Mellott, Editorial
There is just something so exciting and endearing about reading a well-rounded man written by a woman. And, admittedly, if the above examples are any indication, he doesn't always have to project sunshine and rainbows, but those are nice too.
---
Want more Bookstr Team opinions? Click here.
FEATURED IMAGE VIA BOOKSTR / KRISTI ESKEW