The holiday shopping season is here! For some, we've been shopping all year as we're browsing for other things, and the perfect gift for a loved one just presents itself. For others, this is a daunting task, and a little help is appreciated and can go a long way. We at Bookstr are here to help alleviate some of that stress. If you have a bookworm in your life that you're just not sure what to get, check out our curated list below. These recommendations are directly from our very own Bookstr bookworm team, so they're sure to make any bookworm happy!
For my crafty, bookish friends, I love the idea of getting them this adorable mini bookshelf to add to their libraries. If they read books on their eReader, they can still display their reading trophies by making tiny versions of them and putting them on the shelf. I may have to buy one of these for myself…or send this article to my husband…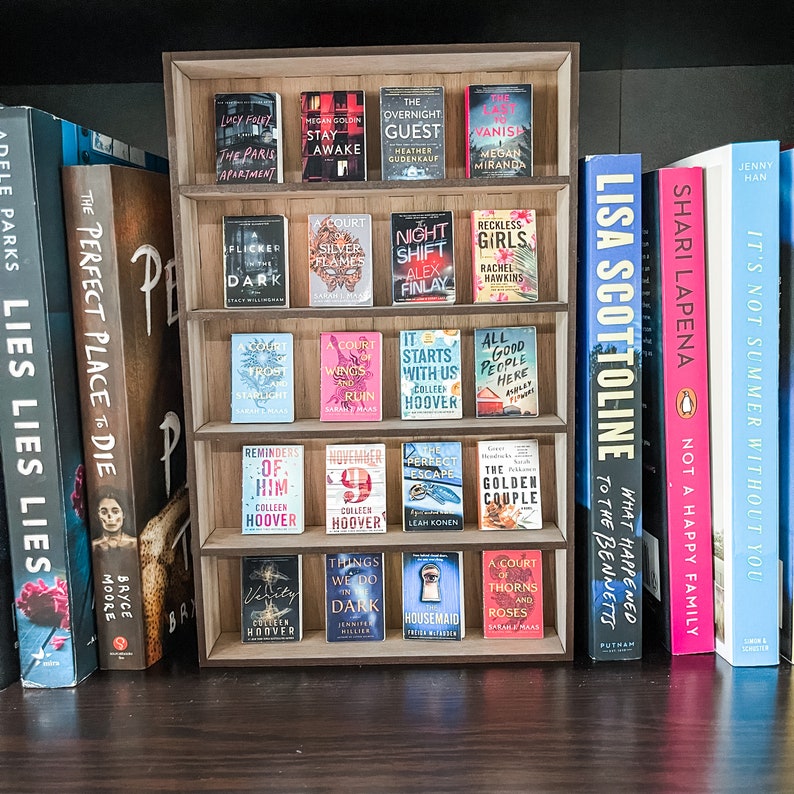 Kristi Eskew, Editorial
I personally am a big fan of book socks, and I know most people, especially women, also love socks. Extra points if they're fuzzy! I currently have a pair of socks that have banned book titles on one sock and then the banned book titles crossed out on the other sock. Socks are so nice and can be worn around the house while reading your favorite book. They're also super nice for this time of year when it's nice and cold outside, and you just want to curl up under your favorite blanket with a book and some hot cocoa or apple cider. I don't know about you, but my toes are always getting cold. I also wear them randomly throughout the year, just to show off my favorite books or the fact that I'm a huge bookish nerd. They can pretty much be found anywhere, like your favorite bookstore that sells various items or even Amazon! Here are my banned book socks.
Alexandra Mellott, Editorial
I tend to be very neat, so whenever I am on the go and want to bring my book, I will put it in my handy book sleeve! It keeps the book cover clean and looking brand new, plus it makes it way easier if I am trying to find the book in my messy bag. Plus, there are so many cool sleeves with decorative colors and patterns. I would recommend buying one if you consider yourself a clean freak and want to protect your book's condition.
Erin Ewald, Editorial
I think for a lot of bookish people, their book collection is something they can feel very proud of. As an avid reader myself, I always bring a book with me, and I love lending them to friends and family, so I always write my name inside the cover just in case they get misplaced. But sometimes, just writing one's name in the book doesn't feel special enough for how much we cherish these items. This personalized book embosser would be such a sweet gift for any bookworm in your life as a gesture to their passion for literature and the connection many readers feel towards their collection.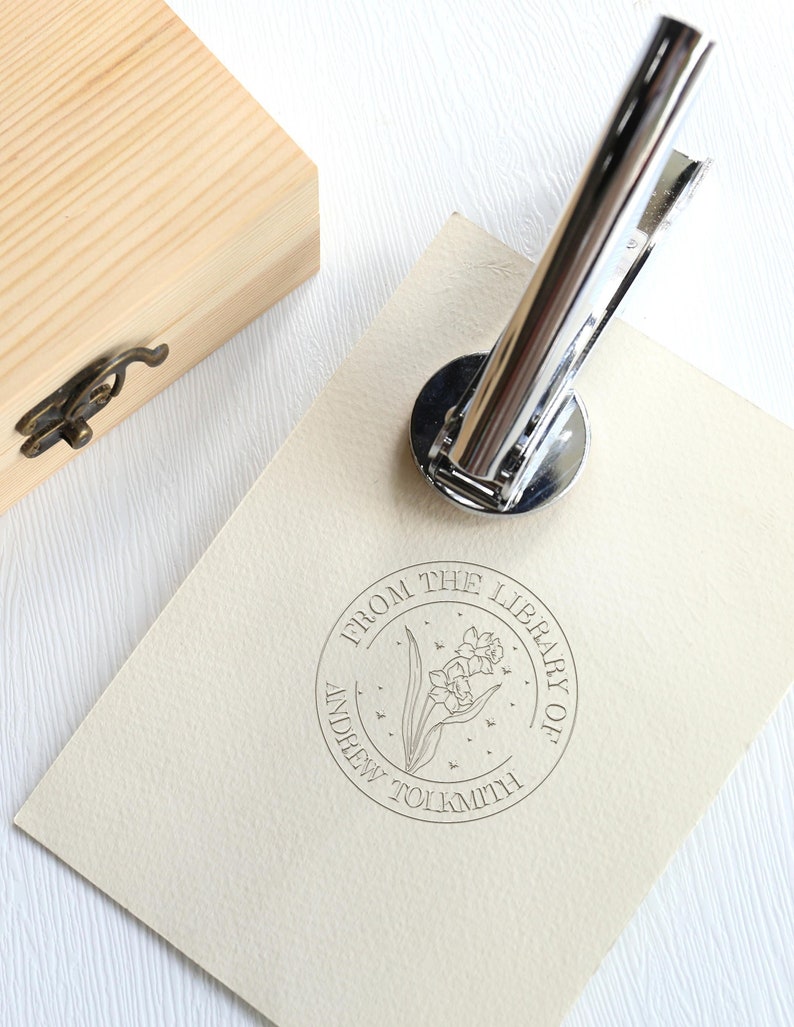 Austin Decker, Editorial
I'm basic… so if you get me a Barnes and Noble gift card, I'll be a happy camper. Honestly, just visiting any Barnes and Noble shop, or any bookstore for that matter, is just super fun for me. But what's even better? If it's gifted through a nice gift card! I can try out a new book or perhaps something that I've been meaning to read but haven't gotten the chance or the funds for. Gift cards may not be personal, but they are lifesavers if you're getting gifts last minute. Especially if you are giving a book as a gift, but you are afraid to get the wrong book or perhaps are afraid to pick out something that person won't like, this is just easy and convenient.
Sierra Jackson, Editorial
By far, my favorite bookish gift I've ever received is the personalized bookshelf my sister made for me last Christmas. She bought a plain shelf from the store and hand-painted butterflies on it to match my bedroom. Now, whenever I see it, it brings me so much joy — I have a way to display my book collection aesthetically instead of in random piles around my room; plus, the bookshelf itself is beautiful. If you're an artistic person, DIYs like this are a perfect way to show you care; otherwise, you can certainly find customized bookish items on Etsy as well! If there's a bookish person in your life, there's no doubt they'll love a gift like this.
Lauren Nee, Editorial
I'm sure I'm not the only one out there who collects bookmarks, so why not get someone handmade bookmarks? I've had my eye on the ones from CooperCalligraphyArt on Etsy for so long, especially because they're made with holographic foil. If you're artistic, you could also paint your own! I've done this, and it's so great to have bookmarks that match the covers of my favorite books. As an artist, I'm no stranger to giving art as gifts, and people tend to treasure the handmade much more than anything mass-produced.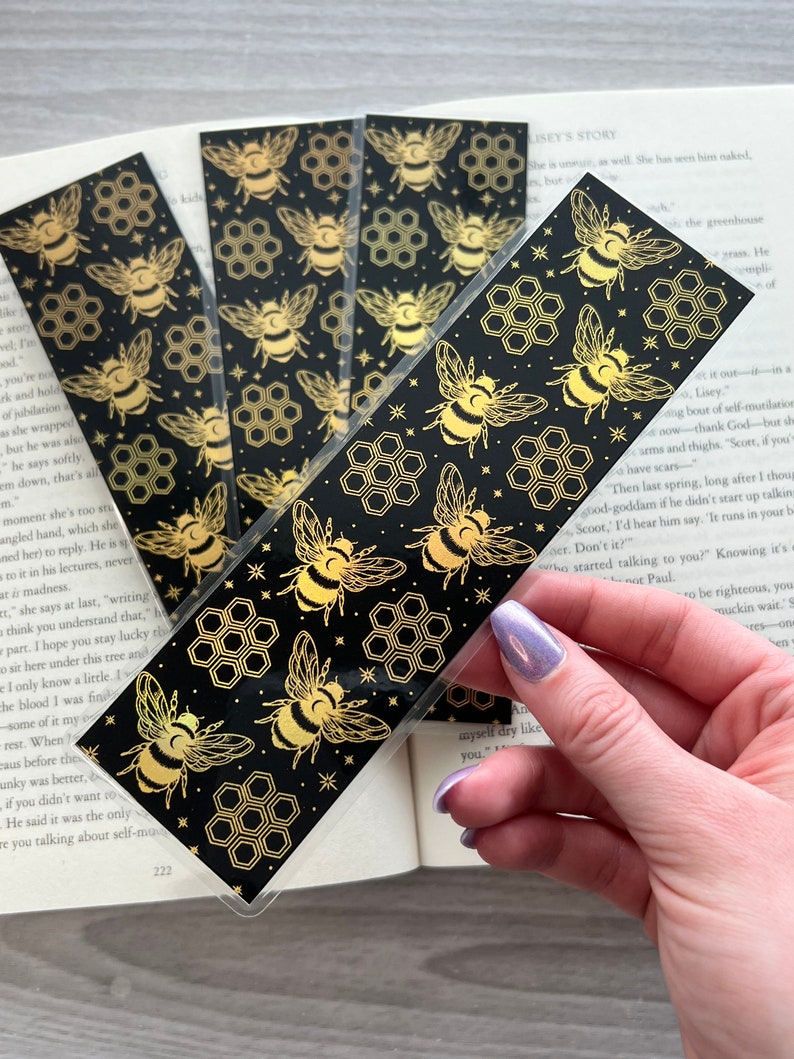 Erin Lockhart, Graphics
To love books is to love art! I have always been someone who can't live in a blank space; I need all the walls to be covered with posters and pictures that speak to me. I would love it if the people in my life who know me best and know what books I love found art that reflected that. Whether it be fan art or some abstract painting using the colors from the book cover, I think this gift could be incredibly personal and creative. I can see this being bought on Etsy or something a person could create themselves!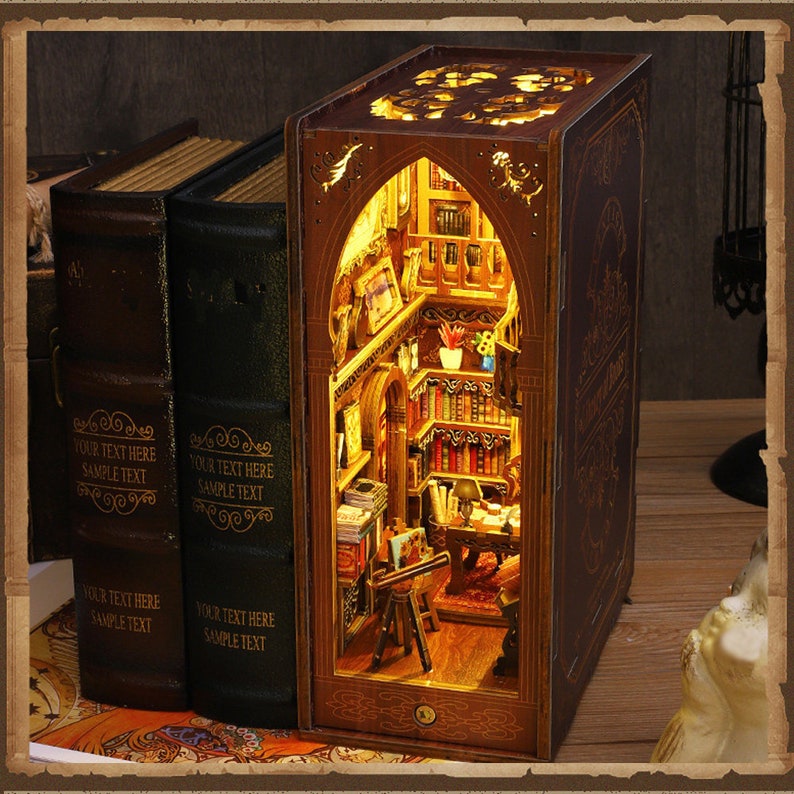 Olivia Salamone, Editorial
I believe that you can't go wrong with a collection of small gifts to create the ideal cozy reading atmosphere. Some ideas that stand out to me are a reading journal — either handmade or store-bought — a reading checklist catered to the reader's interests — e.g., bookish TV characters like Rory Gilmore or Isaac from Heartstopper— a book-inspired candle, some packets of tea, coffee, or hot cocoa, or perhaps a bookish mug, the list goes on. I find that a gift with multiple options like this makes the gift easily customizable and appealing to many. You can easily DIY this for your favorite Bookworm or check out Etsy's versions!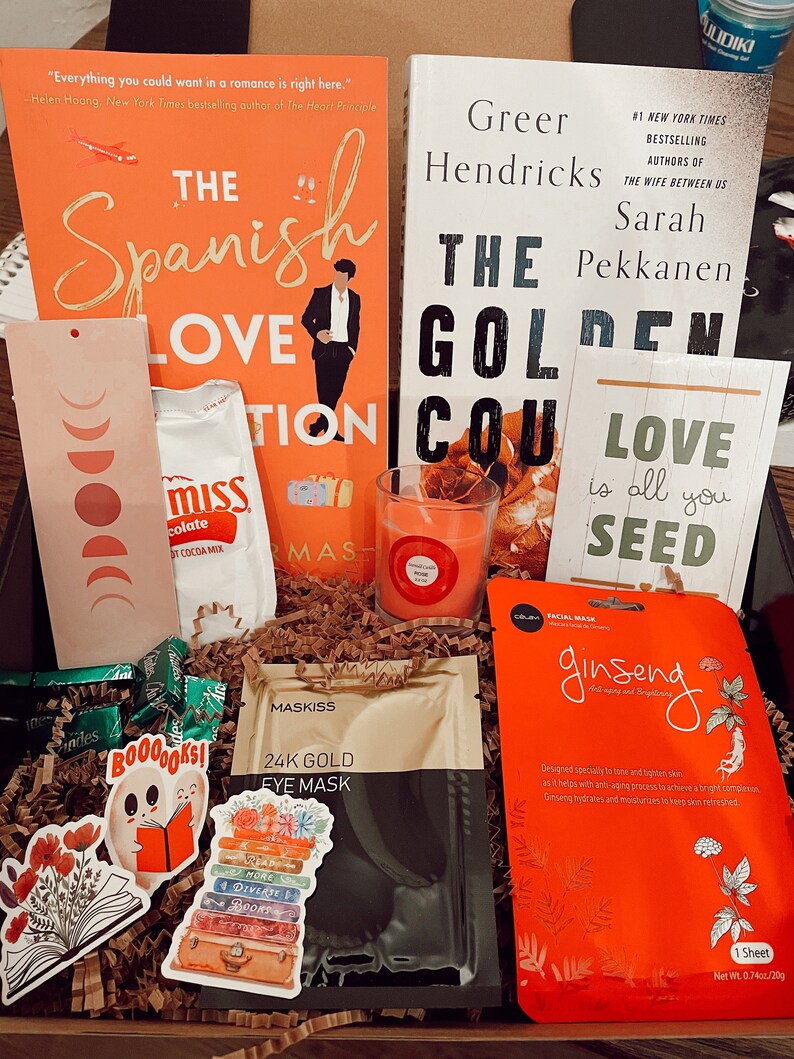 Another easily customizable idea is the TBR/book recommendation jar. This, like the other recommendations above, could be a part of a book care package or stand on its own. The jar would be full of folded pieces of paper, and on the front of each piece, one could write "read this when feeling adventurous" or "read this when feeling sad, etc. This could be a fun gift to get friends or loved ones to read that book you've been telling them about for ages or get them out of their comfort zone in terms of books and book genres!
Julia Lie, Graphics
Did you find a perfect gift idea for a special bookworm on your holiday shopping list? I know I did!
---
For more gift guides, click here.
FEATURED IMAGE VIA BOOKSTR / KRISTI ESKEW