Hi! It's another week and that means it's time for this week's Bookstr News! If you don't know what Bookstr News is, it's our weekly roundup of bookish news to keep you updated on all things from the book world! From pop culture to feel-good stories, we have an interesting mix for you every week! This week is absolutely STACKED so let's get right into it!
---
Authors Clap Back to Florida Book Bans
It wouldn't be an episode of Bookstr News if there wasn't something related to the Florida book bans, but wait before you click off these ones are actually kind of funny!

So as we reported to you last week, James Patterson and Jodi Picoult were speaking out against their books being banned in Florida. The update is that these authors have clapped back again and spoken against their books being banned in Florida.
Jodi Picoult gave some top-tier shade on Twitter as she spoke out against a parent who was trying to get books removed from a library. Meanwhile, James Patterson spoke in an interview with USA Today where he said, "If you are going to ban this book, then no kids under 12 should go to any Marvel movies."
There's not much else to say on this topic. We just wanted to highlight these responses because we thought they were funny.
---
No Sexually Explicit Books Allowed
If it's not Florida, it's probably Texas. Yes, there is more news about book bans because this is a plague sweeping the nation.
The Texas House Public Education Committee got into a fierce debate about Rep. Jared Patterson's READER Act. This is a bill that would require book vendors to rate books with sexual content before they are sold to school districts.
Now, this should come as no surprise that the primary targets of this bill are books that prominently feature themes that discuss race and the LGBTQIA+ community. The bill also would require children to get parental permission before getting access to "sexually explicit" materials.
Patterson made his beliefs on the subject very clear when he said, "There should be no sexually explicit books,"
Many people appeared before the Committee saying that they want to protect children's innocence. Those who spoke out against the bill said that the bill could catch books that deserve to be in libraries and read by children with the example given being Lonesome Dove. Patterson remained firm in his stance.
The bill was left in committee pending and will be dealt with later.
---
Bobby Bostic: From Inmate to Author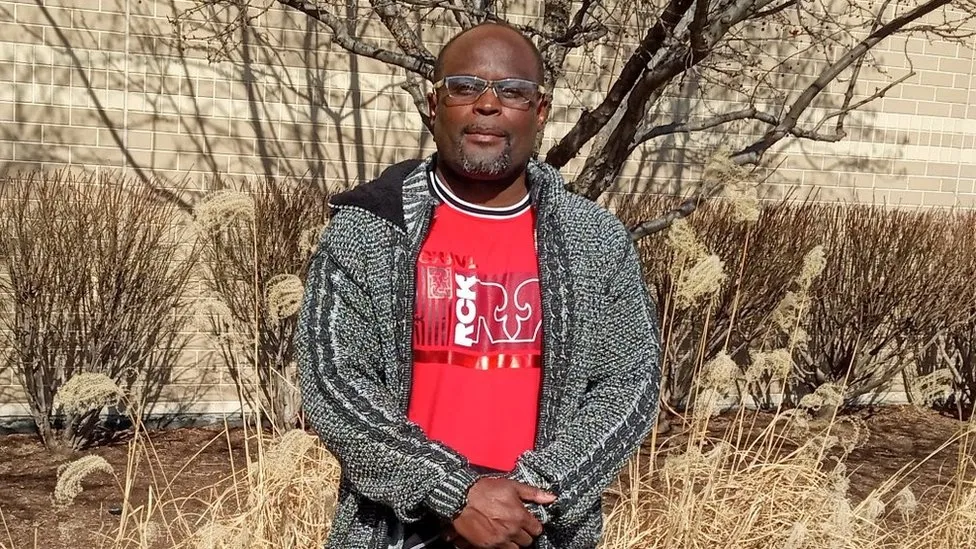 Barry Bostic was released from his 241-year prison sentence last November and he's enjoying every moment of it.
Bostic was arrested in December 1995 when he was sixteen for admittedly very serious crimes and was given consecutive sentences for the seventeen crimes he committed. Judge Evelyn Baker issued that ruling and years later would come to regret and be part of the forces that were striving to give Bostic the chance at parole and was one of the people to greet him once he was free.
During that time in prison, Bostic's prized possession was a single typewriter which is the only thing he took with him when he left prison. Bostic has written seven books on Amazon, including such titles as Life Goes On Inside Prison and Dear Mama: The Life and Struggles of a Single Mother, and it's through these books that he's been able to make income for himself.
While he admittedly is barely surviving at the moment, Bostic hopes "to get a full-time job in community work, or youth outreach, and is interviewing for roles. Yet – even if money is tight – it does not diminish his wonder, or gratitude, for the outside world."
Bostic and his sister run a charity in St. Louis called Dear Mama. We here at Bookstr are glad to see that he's trying to do good in the world and we wish him the best.
---
Reese Witherspoon's Controversial Book Club….Again.
Reese Witherspoon's Book Club is one of the most popular, if not the most, celebrity book clubs right now. However, she's under fire for this month's pick.
Reese's Book Club Pick for March 2023 is The Nightingale by Kristin Hannah. This is a book from 2015 that deals with Nazi-occupied France during World War II. Witherspoon said that she chose this book because of the rise in Anti-Semitism and Neo-Nazism going on in the country and felt that this would start a conversation.
Now, this is all well and good…in theory. The issue comes forth from the fact that the book has no Jewish characters, focuses on two-non Jewish white women, and is not written by a Jewish author. There is also the possibility that this is meant to promote a possible upcoming film adaptation but the bigger issue is obviously that she chose this book that was already pretty well-known when she could have chosen a book by a Jewish author that told a Jewish story.
This is not the first time that the Oscar-winning actress is under fire for her Book Club pick. Previously, she picked Where the Crawdads Sing? by Delia Owens. This one is a problem because "the novel has some uncomfortable echoes of author Delia Owens' own sketchy past.
While living in Zambia with her husband, acting as self-appointed conservationists and vigilante activists, her husband, Mark Owens, allegedly killed at least one poacher on film. While the basic message is poachers = bad, killing bad guys = good, this hyper-simplistic white savior narrative ignores a lot, from hundreds of years of European colonialism to the actual impactful work being done by local conservationists to the apparent lack of evidence that the person killed even was a poacher in the first place."
While it can be appreciated that Witherspoon wanted to shine a spotlight on something very important, it's sad that she didn't choose a book that actually did what she wanted to spotlight and give her power as a celebrity to an actual Jewish story.
---
A Tale of Two Adaptations…Sort Of
Who wants two for the price of one? We've got some big announcements for upcoming adaptations that have got us excited!
First, The White Lotus's Will Sharpe is set to direct an adaptation of Michelle Zauner's 2021 memoir, Crying in H Mart. Sharpe said of the project, "There were lots of things that resonated with me as somebody who is half-Japanese, half-British, spent my childhood in Tokyo." This is sure to be a fantastic film showcasing a very important story!
Now, this next one is interesting. Surprising everyone, Netflix dropped the trailer for XO, Kitty on March 22nd. This is the next chapter that started with To All the Boys I've Loved Before and follows the youngest sister, Kitty, as she sets out to find her own love story in Seoul, South Korea.
Now while this is not based on any book content, the book's author Jenny Han is actually the showrunner for the show! This show is dropping on May 18th so get your calendars marked now.
---
A Rather Unique Student Job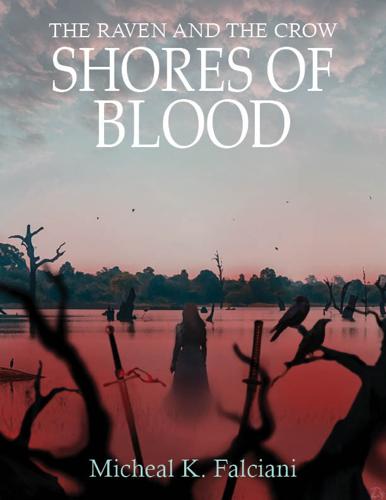 Carson High School Senior Tierney Frost of Nevada has landed herself a publishing contract.
The student entered a design competition for the cover of The Raven and the Crow: Shores of Blood from Three Ravens Publishing Company. She entered the competition with more than ten other students and her work was deemed the best.
She is the latest student to win the competition as there have been two previous ones before her. Needless to say, this is a great opportunity for Frost and we wish her all the best for her future in Graphic Design.
---
That's a wrap on all the news this week! Check out our last edition here and stay tuned for next week's Roundup! Make sure to subscribe to our YouTube channel and hit that notification bell, so you can be the first to get the latest bookish news from us at Bookstr!
Featured Image via Bookstr / Gracie Lambright