Pirate, Privateer, or Corsair by another name would still be a dashing and rugged seafaring lover in this week's edition of Crazy Book Genre. It's not by land, but definitely by sea, that the male love interests of these romance novels seduce and steal the hearts of their female counterparts.
A quick recap for those just joining us on this series, Crazy Book Genre is dedicated to bringing you a new subgenre of novels to explore every week. From Amish to Omegaverse romance, we're dedicated to providing you with information on genres you might not otherwise know about.
What is Pirate Romance, and where did it start?
To make a pirate novel a romance, as with other romance novels, there must be equal or more portions of the plot dedicated to the interplay and development of a romantic relationship between the protagonist and their love interest. Obviously, there must be pirates (or privateers or corsairs), a ship is a must, and maybe a few seafaring adventurous escapades.
The first fictional pirate novel was published in 1821 by Sir Walter Scott. The Pirate is also a romance. It tells the complicated romantic story of Captain Cleveland, who makes Minna fall for him under a non-pirate persona Vaughan. Filled with rivalries, secrets, intrigue, and English Romance angst Scott's novel does the pirate lore justice.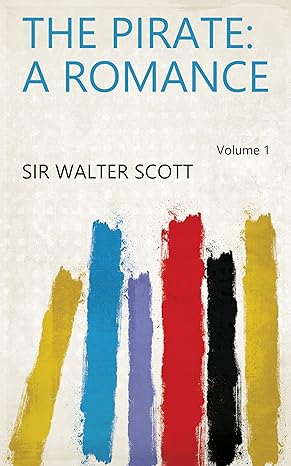 As a result of Scott's work, pirates were further romanticized, and more novels were released that overlooked the ruthless nature of the sea wolf. Harlequin took note of the popularity of loving marauders and produced quite a few in the mid to late 20th century.
Swashbuckling Recommendations
Today's pirate romance is vastly varied in plot and steam. You can find pirate romance in YA novels, adult romance, and erotica. Here are some of our favorites.
Danielle L. Jensen's YA trilogy is sure to hit all your pirate romance checkmarks and then some. This series is full of epic fantasy adventures, betrayal, seafaring escapades, a tough female captain, and a romance to lose your heart over. Roman Empire's influence with Pirates of the Caribean vibes is the best way to describe Marcus and Teriana's story coming to life on the seas.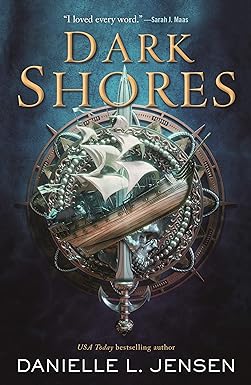 "It was little more than a brush of the lips, but it sent a charge through her that made her tremble. This was how it was supposed to feel. Like standing on a cliff high above a turquoise sea, terrified to jump but desperate for the thrill of the fall."
Kidnapped by a band of pirates on the cusp of her marriage to handsome and wealthy Prince Edward, Georgette finds herself married to an entirely different sort of man. Captain Stone is feared among pirates, but after spending so much time with him, Georgette finds it hard to resist his rugged and dangerous charm. Adventure awaits on the high seas with Captain Stone, and she finds herself less and less concerned about getting back to her perfect prince.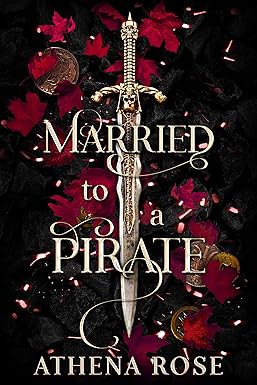 "That is not possible. I made a vow to protect you, and I will honor that vow until my last breath."
Another YA fantasy romance with buccaneers, All the Star and Teeth brings a fleeing princess together with a mysterious pirate in order to reclaim her throne and save magic as they know it. Amora's magic is that of Animancy, soul magic; when her demonstration of mastery goes awry, she bargains for safe passage with the pirate captain Bastian. All goes terribly wrong when a new form of magic is discovered, and it could be the destruction of all she knows. Follow along as she slowly falls for the captain and is involved with dangerous missions and terrifying mermaids.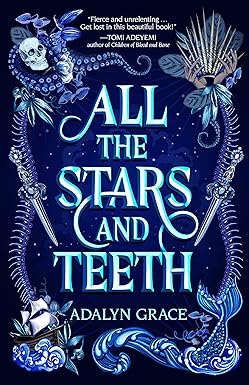 "Are you flirting with me? It's a bit hard to tell, considering how terrifying you are."
Turning to a more adult fantasy-based plot, Captive of the Pirate King by Rebecca F. Kenney finds Veronica desperate to find her missing brother. When she embarks on a mission to seek him out, her ship is overtaken by pirates. She disguises herself as a young man and hides her magical talents in order to gain passage aboard their boat to the Pirate King's lair. This novel is a dark fantasy romance; please read the trigger and content warnings before you read.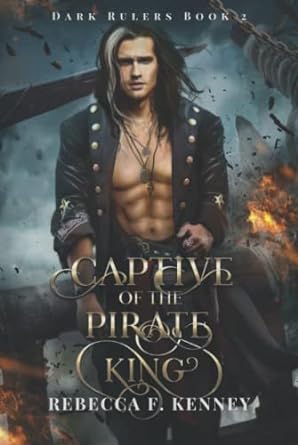 "'No one else,' he whispers. 'You will let no other man take you like this. I want you to be mine, Veronica, always. Forever.'"
This dark romance is a menage between a female pirate, her estranged husband, and her eventual captor. After learning of her husband's infidelity, Bennett leaves her pirate husband and runs a ship of her own. Keeping enough distance between herself and the ruthless man leads to her capture by Lord Ashley Cutler. Imprisoned for piracy, she slowly falls for the devilishly handsome Cultler despite the abuse she suffers at his hands. When Priest, her estranged husband, makes his entry, there's angst and steam as the men fall for one another as they continue to fall her her. Please read the TWs/CWs before reading this novel.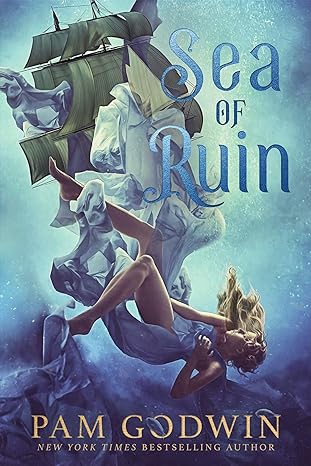 "'I never imagined,' he murmured, 'that a view could pertain to the sense of touch. Yet when I look at you, I don't just see beauty. I feel it.'"
There's a pirate romance novel out there for every reader just waiting to be devoured.
---
For more Crazy Book Genre, click here.
FEATURED IMAGE VIA SARA MCCOY