If you're reading this right now, then it can be assumed that you are a passionate writer hopeful on making their break into the publishing world. Well, one of the first things you need to know about being a writer in the digital age is that you have to establish yourself as a seasoned writer first! This means getting the right experience, feedback, and understanding of your writing and how to improve it. One of the easiest, and most helpful ways to find these resources is through online writing communities!
It's crucial that you find a solid step into the industry, which can easily be made by forming connections and finding like-minded readers that can help you develop your skillset! Here, Bookstr provides 10 of the best online writing communities you can start looking into to meet other passionate writers like yourself. With these communities, you can inspiration and advice to get yourself situated as an experienced writer– or even just to learn more about the world of writing itself!
You may have heard of "National Novel Writing Month" before…. and that's all thanks to non-profit organization NaNoWriMo, one of the most popular international writing communities! Every November, participants work towards writing a 50,000 page manuscript, meaning that you'll be in the same boat as hundreds and thousands of other hopeful writers for the chance of getting your novel published, as well as free paperback copies of your manuscripts. Not only that, NaNoWriMo offers advice for writer's block and places to post your profile and novel information.
NaNoWriMo provides forums to meet other creatives, as well as programs to reach out to potential writers of all ages! Hundreds of NaNoWriMo-based novels have been published and many of which are in our mainstream modern literature. Notable examples include The Night Circus by Erin Morgenstern, Fangirl by Rainbow Rowell, and Water for Elephants by Sara Gruen.
Also, there's a Camp NaNoWriMo for the months of April and July where you can get more bursts of inspiration for your creative-writing! Similar to November, you can meet fellow online writing friends and work on your personal writing projects– all without the pressures of a word-count goal, so you can let your inner writer fly!
Reddit may seem like an unexpected contender on this list, but is a surprisingly helpful resource for aspiring writers out there! Reddit contains many different forums where you can meet, discuss, and ask questions about almost anything- including writing! There are dozens of popular writing-based forums on Reddit, including "r/write" and "r/writing", that are popular and contain active users to inspire, inform, and advise you on all modes of writing.
You can feel free to ask questions or advice about the writing industry, or even just general tips on improving your skills!
Absolute Write Water Cooler is a free online writing community not only for hopeful and aspiring writers, but you can also find other figures in the publishing world. You have the opportunity to meet and communicate with book publishers and agents, as well as editors. Not only that, but aspiring writers can research and explore the forum's variety of information about different forms of writing, including screenwriting, play-writing, book publishing, poetry and music, and even freelance. The possibilities are endless!
The forum is free for aspiring writers of all backgrounds, experiences, and levels, as long as you share the same hopes and ambition of becoming a writer!

At Critique Circle, you can sign up for free to gain access to online forums where you can find advice regarding nearly everything there is to know about writing, and have the opportunity to critique other users' stories and receive critiques for your own! Altogether, you have a vibrant community full of hopeful writers committed to improving their craft. You can also find blogs on the website related to industry advice, where you'll read posts about how to publish or get inspiration for fiction-writing.
The site contains thousands of members, with nearly 1 million critiques written and provided total, and the stories you write are protected, where you can manage their accessibility.
She Writes is a writing community dedicated to, and exclusive to, women writers. The site features over 30,000 members, where you are likely to find other women writers to gain inspiration and advice. As a member, you'll have access to a variety of writing genres, including blogs, travel, non-fiction, and a plethora of available forums to join and cater to your specific writing needs and interests! Additionally, you'll be able to find and learn about aspects of the publishing world, including editing and marketing for every genre of writing. You can sign up for free on Scribophile to gain access to online writing communities and workshops to better your skills! Scribophile is open to all writers, no matter your skill level, so you can definitely find a place where you can belong. On the site, writers can improve their works and writing through sharing critiques and personal backgrounds. That way, everyone in this community can grow as a writer of every genre! You can publish your stories on this site to gain readers, feedback, and also get industry advice to get your work published.
Scribophile has nearly 1.5 million critiques from its users, and over 250 thousand works on its site. There are over 5 million posts from users now, so you can be confident that this will be an active and helpful community for your writing aspirations!
Let's be honest: you can't be a true writer without doubting yourself and your writing at least once throughout your journey, which is why "Insecure Writer's Support Group" is the perfect writing support! The community serves as a business, also, in order to help writers market their works from all levels of experience in order to sell their books. The website assists, guides, and provides information on all aspects of the publishing world, and, as seen with the namesake, aims to encourage and support writers to overcome doubts and insecurities with their writing!
"Writers Helping Writers" provides a variety of resources and help to not only empower your mind and confidence through your journey in writing. You can find other writers, editors, and even guides and teachers in similar boats as you. The community is free to register, and you'll find webinars, idea generators and story maps for your creative juices, and tools for writing and marketing your novels! This community is essentially your own library for all things writing and publishing!
The website even features their own bookstores where you can read their published fiction as well as find print and PDF versions from other writers. There are workshops that you can find and even a list of resources provided by "Writer Helping Writers" to provide you the right preparation, training, and support to write what you want and achieving your book-publishing dreams!
On Underlined, you can find a variety of writing inspiration to get yourself situated for your next creative-writing project. The site includes exercises, prompts, and quizzes related to writing to get your writing gears moving. Underlined is a community full of aspiring writers, where you have the opportunity to get connected to books, authors, and meet other community members who have similar dreams and hopes towards publishing. You can read others' stories, receive recommendations, and also start writing your own in this community!
And 10. Fanfiction sites!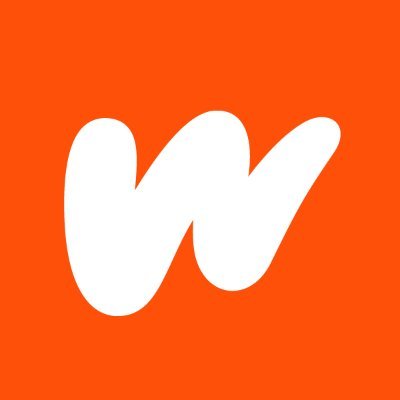 Another possibly unexpected contender for this list, but there's just so much you can find and be inspired by through fan fiction. Some of the most popular sites include Archive of Our Own, Fanfiction.net, and Wattpad. If you're starting out in writing and want to engage in story-telling, fan fiction is a way for you to take something familiar (favorite TV, film, or book characters, for example) and apply your own creative twists or imagination onto these stories.
Despite what many may believe, fan fiction websites and platforms do not limit you to just already-established forms of media, but you can create your own original stories, characters, and settings for users to read, also! These are just some of the potential fan fiction platforms available, where you have a creative outlet to write your own stories and build a following, and find inspiration from other passionate storytellers.
Also, there are major examples of stories on Wattpad that became popular enough to become film adaptations on popular streaming services such as Netflix! On Wattpad, there are opportunities to get paid for your writing and even published through its publishing platform.
Of course, there are plenty other online communities you can make your mark as a potential writer and find a community of like-minded passionates for the art of literature and creative-writing. The Internet is a wide place, and you are open to find other forums and communities that may cater more to specific interests or goals for your writing. With these suggestions, however, you can find a solid bridge into getting advice, whether for career goals or general writing, and have access to a variety of individuals in a similar boat as you!
FEATURED IMAGE VIA ENTREPENEUR