I've been the biggest bookworm since 1st Grade. Mrs. Pace was gracious and encouraged my love of reading, especially as I completed work too quickly and would be disruptive due to boredom. At thirty-five, my reading habits have only expanded exponentially. I read just about anything I could get my hands on, and if I find a writer who immerses me in their fictional world to a point that I feel like I am a part of it, I'll voraciously consume all of their backlists and impatiently await their next release.
Side Characters to Main Characters
One thing that checks the box is my emotional attachment to the characters. I don't just mean the main characters, either. A great writer brings depth to the relationships within a book, even those barely registering. Rom-com extraordinaire Lucy Score does a fantastic job of this, given most of her series are an expansion of the relationships with whichever small-town or friend groups are being highlighted. I was obsessed with Nash Morgan the second time he was mentioned in Things We Never Got Over, so when Things We Hide from the Light came out, and it was all about him, it was a one-click for me.
If I'm reading a book and become invested in the side characters, I know the book is a win. SJM makes us love the side character, too; hello, Suriel, Alias, and the Inner Circle! We've got a Cassian book; I cannot wait to see who else gets their own!
The Genius that is Sarah J. Maas
I will forever be a Sarah J. Maas fan. She would have to do something seriously egregious for me to walk away from the genius that is her work. I've never been able to say that I have an absolute favorite book or series until Crescent City. Don't get me wrong, I have a lot of favorites, but nothing has caused quite the obsession in me as this one. January 30th cannot come soon enough for me. I have read and reread this series so many times this year alone that it's a bit pathetic.
If you haven't read this series yet, sorry, stop reading; there are spoilers ahead!
I cried for the entirety of Lehabah's final scenes in House of Earth and Blood. I was stricken by all that Bryce went through, but there was no more emotionally devastating scene than the tiny, fierce Lehabah and her cries, "My friends are behind me and I will defend them!" Throughout the story, I felt like Lele was my own friend. Her sass, her temperament, and loyalty were unsurpassed, especially in the end.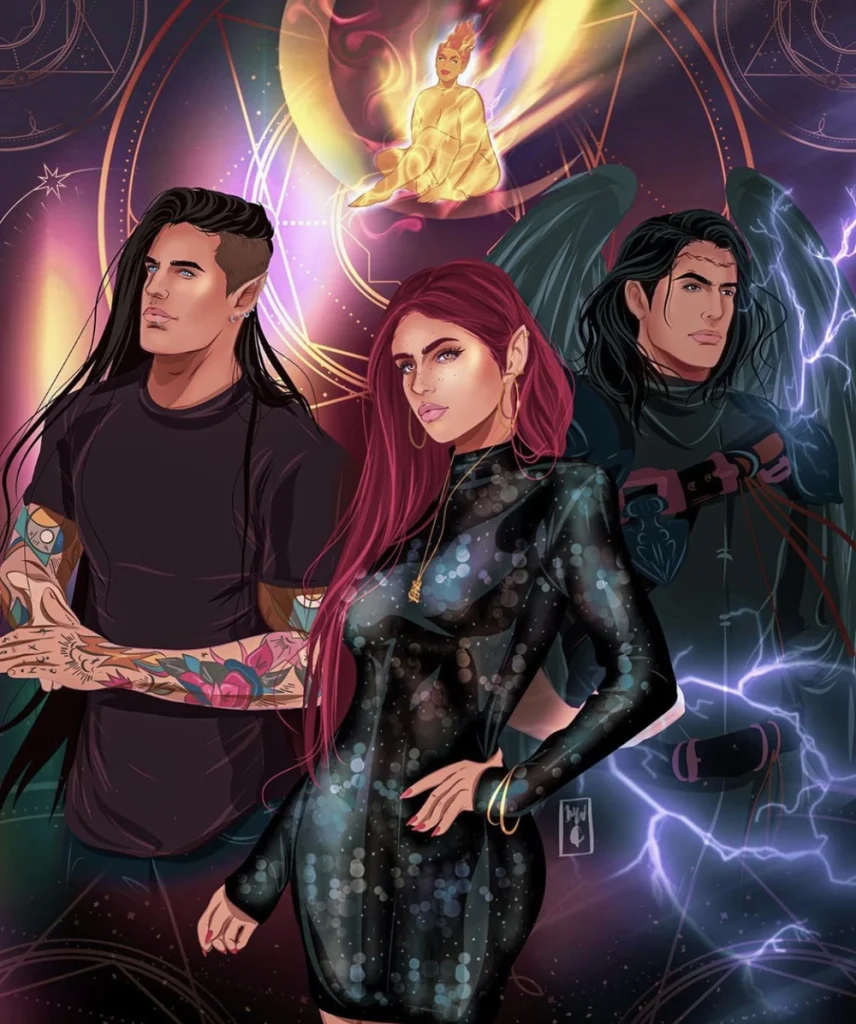 In House of Sky and Breath, so many characters we were already in love with were expanded on, and new characters were introduced that burrowed their way into our hearts. The cliffhanger we were left with, the friends we lost in the final battle scenes, and the emotional trauma Maas left us with have me reeling every time I read it, and yet I cannot stop! I want, no I need, to know what happens to Hunt, he deserves to live in nothing but happiness and love, yet disaster and ruin keep finding him. Knowing he will be in the dungeons of the Asteri again when House of Flame and Shadow start is killing me.
As a side note, listening to the audiobook versions did not help limit my emotional attachment to any of these characters. In fact, that made it worse. Elizabeth Evan's brought them further to life. I cannot read these stories without hearing her voice as the characters'. Hands down, she's one of the finest audiobook narrators out there!
Not All Attachments Are Due to Romance

You might be thinking, oh well, both authors I just presented are women, and there's romance involved. Let me tell you, I have been happily in love with a fictional ex-justice department special agent turned rare books dealer in Copenhagen since 2006. 17 books later, I am still obsessed with Steve Berry's work. Every time his newsletter hits my email with a new release date (not just Cotton Malone, either, I own every book he's ever released), I add and circle it in my planner.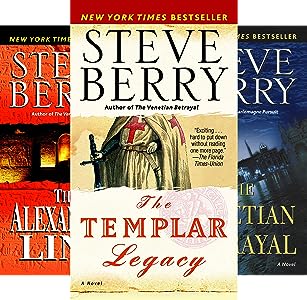 Berry's books are historical thrillers with very little romance, though there is a bit sprinkled in, like 2%, so almost non-existent. It's mostly action and intrigue spearheaded by a middle-aged white man that makes you question the validity of conspiracy theories in well research historical fiction. Yeah, you read that right! And, It's. So. Good! Nothing quite hit me emotionally, though, like The Paris Vendetta when we lose a character I was unprepared to lose. Guh! It still hurts!
Attachment Can Come From Anywhere. Embrace It
My point here is that not all emotional attachments are caused by the love and romance of the characters we're reading. It's caused by the value of the character's intellect, depth of personality, and the dramatic events we go through with them. Sometimes it's just that they resonate with a part of ourselves that makes them a kindred spirit of sorts. Sometimes it's that we've watched them go through hell to ultimately persevere against all odds. And sometimes, we get limited time with them, but their impact is so profound that we just cannot let them go. And that's ok!
I think it's important to understand that developing an emotional attachment to fictional characters is a compliment to the author and their sublime writing prowess. It takes remarkable skill to make a person care about another, especially one that truly does not exist. The ability to make the reader forget that the characters' lives we're entrenched in are not real and have us at the edge of our seats, wanting them to be cocooned in safety and happiness, is the ultimate gold medal accomplishment.
---
So, keep loving and obsessing over the characters that burrow their way into your heart; I know I sure will! And if you're anything like me, you'll be reading, rereading, and buying all the fan merch and fan art you can get your hands on! Let us know which fictional character you're emotionally attached to!
Want to learn how to get over your book crush? Click here!
FEATURED IMAGE VIA BOOKSTR / KAITLYN GARDINEER