Literature is more than simply words on a page; it is an influential force that may alter social structures, upend established norms, and alter the trajectory of history. In the fascinating field of Spanish literature, a family tree of extraordinary writers has evolved, leaving an everlasting impact on the collective consciousness of mankind via their enthralling works. In this installment of the Around the World with Bookstr series, we go to Spain to learn about the works of five outstanding writers who have left a literary legacy that resonates even now.
Miguel de Cervantes
Little figures in literary history are as well-known as Miguel de Cervantes, the Spanish writer who gave the world one of its most famous and lasting characters with his novel Don Quixote. Don Quixote, first published in 1605, is more than just a good story; it's also a critique of knightly romances and a meditation on the relationship between truth and fiction.
The story of Don Quixote revolves around Alonso Quixano, an elderly nobleman who gets so immersed in romanticized legends of the Middle Ages that he loses touch with reality and begins to believe that he is the legendary knight who fought in the battle of the Sangreal. This metamorphosis sets the scene for a series of wacky and touching adventures in which Don Quixote fights imaginary giants and tries to restore the honor of knights to a modern society in which it has lost its relevance.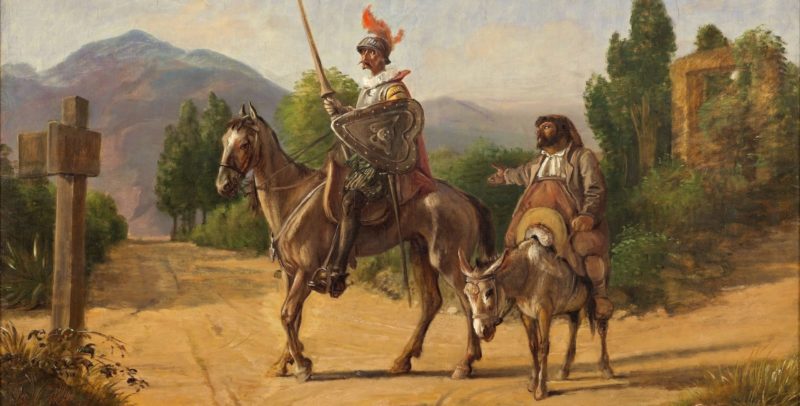 The novel's comic elements are just part of what makes Cervantes such a genius; he also delves deeply into the human mind. He explores how our thoughts impact our lives and how our perceptions may be powerful via Quixote's exploits. As a counterpoint, Don Quixote's devoted squire, Sancho Panza, emphasizes the divide between idealism and realism. Following these people through their adventures, Cervantes deftly undermines idealized ideals of chivalry while praising the strength of the human being.
Federico García Lorca
The great Federico Garcia Lorca of Spain had an unforgettable effect on literature with his insightful grasp of human feeling and fearless questioning of cultural standards. His ability to combine dramatic emotion with societal insight is on full display in Blood Wedding, one of his most acclaimed works.
Blood Wedding, originally titled Bodas de sangre, was published in 1932 and is set in rural Spain, where ancient customs and social expectations collide with the intricacies of passion. A young bride is torn in the play between her love for her spouse and her love for another man. Garcia Lorca explores affection, familial bonds, honor, and the limits of tradition via this primary struggle.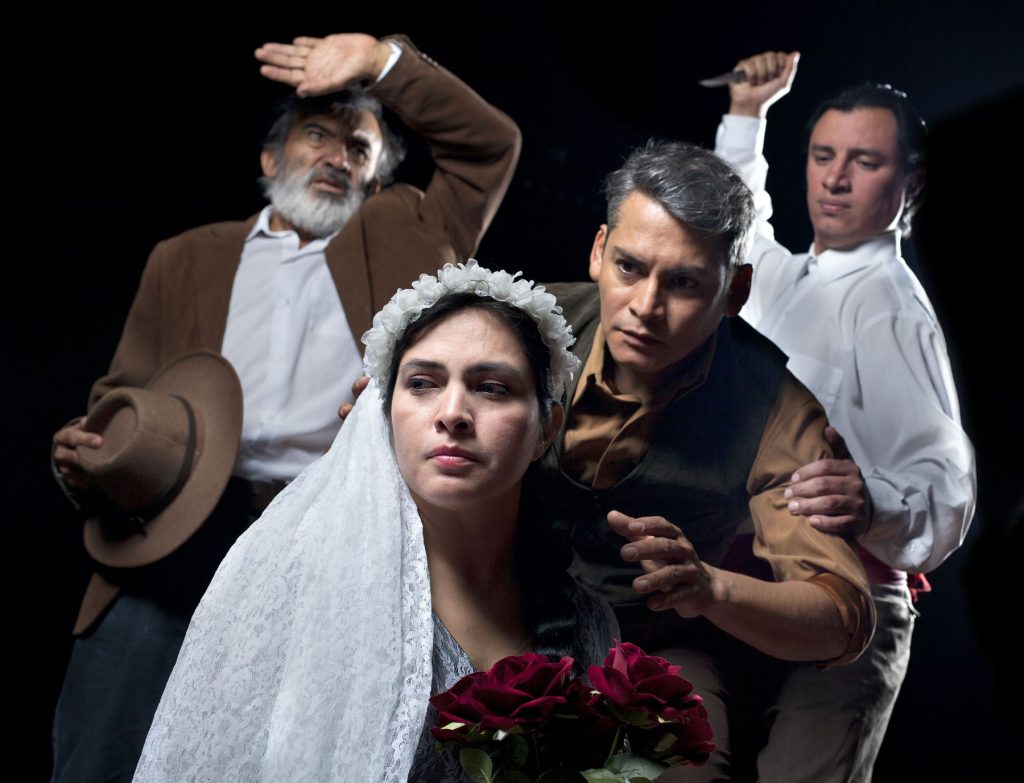 Garcia Lorca's unique contributions lie in the way he expertly combines lyrical language with biting social commentary. It's an in-depth look at how people are motivated by their innermost thoughts and feelings, and it makes for a great play. Garcia Lorca's use of symbolism and poetic language serves to heighten the characters' internal agony and reveal the hidden conflicts that underlie social mores. With Blood Wedding, he raises doubts about the stifling influence of custom and shows the fatal results of repressing one's own feelings.
Camilo José Cela
The book The Hive (Spanish: La colmena) by Camilo José Cela, a literary innovator, was a bold departure from established narrative conventions. This bold book, published in 1951, rejects conventional narrative forms in favor of providing readers with a mosaic of interwoven vignettes that, taken as a whole, provide a vivid portrayal of Spain in the aftermath of the Civil War.
The Hive takes place in the center of Madrid and follows a wide cast of individuals as they face the hardships of a post-war city. Instead of focusing on one main character, Cela interweaves the stories of different people giving readers a look into their lives, hopes, and fears. The discontinuous character of the narrative is reflective of the realities of a nation recovering from war.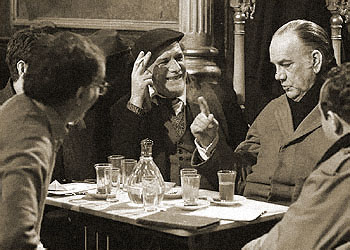 The Hive's nontraditional narrative structure paved the way for innovative research into story development in literature. In doing so, Cela not only depicted the disjointed condition of postwar Spain via a shattered chronology but also made commentary on the complex web of human connections. The book portrays the resiliency, optimism, and despair of a country in change by capturing the cacophony of voices that together create a society.
Juan Ramón Jiménez
The Spanish poet and literary giant Juan Ramón Jiménez made an unforgettable imprint with his ethereal and contemplative writings. His poem Platero and I (in its original Spanish) is widely regarded as a literary masterpiece that captures the essence of love for nature and the natural world.
The protagonist and his beloved donkey Platero live a simple existence in Moguer, a town in the 1914 prose poetry Platero and I, which is told in a succession of vignettes. Gentle and evocative, Jiménez's writing takes the reader to a place where the poet's musings and the natural world's rhythms blend into one another. As such, the donkey comes to represent closeness, innocence, and the straightforward pleasures of life.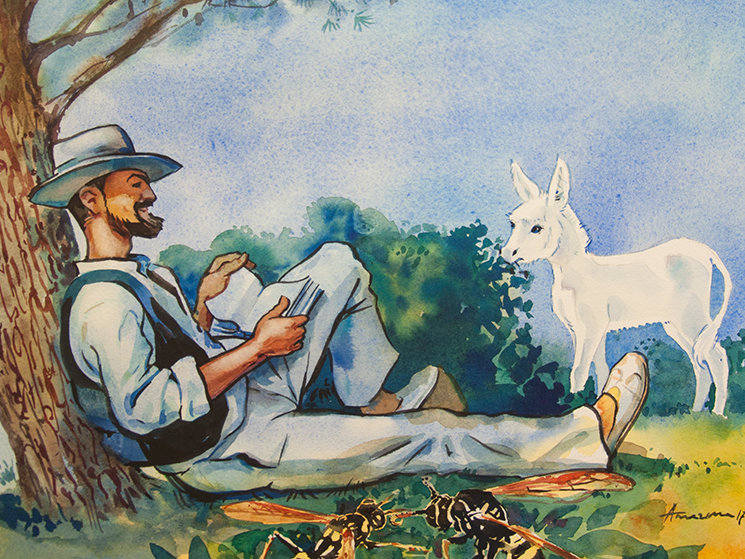 Jiménez's poetic language and dedication to the complexities of existence transform Platero and I into a lyrical reflection on life's ephemeral moments and the enduring relationships that give it purpose. Inviting readers to delve into their own innermost thoughts and feelings, the language is deceptively straightforward.
Maruja Torres
The book Wait for Me in Heaven (original title: Esperadme en el cielo) by the well-known Spanish journalist and novelist Maruja Torres has permanently marked her place in literary history. This moving piece, first published in 2011, weaves together autobiographical details and historical events, giving the reader a window into the tangled web of memory, self-understanding, and the passage of time.
In Wait for Me in Heaven, the author weaves together the stories of a woman who dies and finds her friends, Terenci Moix and Manolo Vázquez Montalbán, in heaven. They may instantaneously go to any moment in time they wish, and they can also travel back to the places in their childhood that have the most meaning for them. Torres explores universal themes like love, sorrow, friendship, and perseverance through the entangled narratives of her characters.

Torres's work stands out because of the seamless way in which she combines personal and political concerns to illustrate the far-reaching effects of historical events on human lives. The reader is taken back in time with the three main characters as their experiences develop, and they provide a window through which to examine larger socioeconomic shifts of the world. Torres's sophisticated investigation of memory and the creation of individual narratives highlights the complex interplay between individual and national history.
---
The literary works of these Spanish writers have irrevocably altered the course of history thanks to their fresh insights and narrative innovations. They have encouraged many people via their writings to think deeply about the human condition and the communities in which we live.
To read more of this series, click here!
FEATURED IMAGE VIA BOOKSTR / ELBIA VIDAL