As an American girl who is mostly monolingual (not including the three semesters of Spanish I took in university), I've always wondered about all the great books I've missed because they lacked English translations or were simply better in their original language. Since there are so many wonderful writers from around the world, we at Bookstr wanted to highlight some of the best authors from various countries to encourage reading internationally and more diversely. In this edition of the series, we are celebrating some of the best or most underrated authors from Germany.
While many books on this list are incredibly popular in other countries, they have met moderate to little success in the US. The genre of books selected here also vary so there is something for every reader to enjoy. Without further ado, let's explore some of the best work Deutschland has to offer!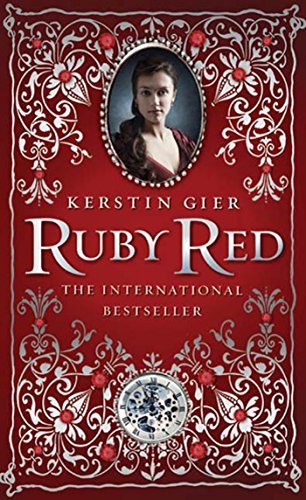 The first book in the Gemstone Trilogy, Ruby Red is a young adult novel about 16-year-old Gwendolyn, who was raised in a family with the genetic ability to travel through time. Despite not having this ability herself, Gwendolyn one day finds herself in 18th century England and realizes that her family has kept more secrets from her than she ever knew. With an expert blend of wit, humor, and romance in a sci-fi/fantasy setting, this trilogy is perfect for young teens with a love of history.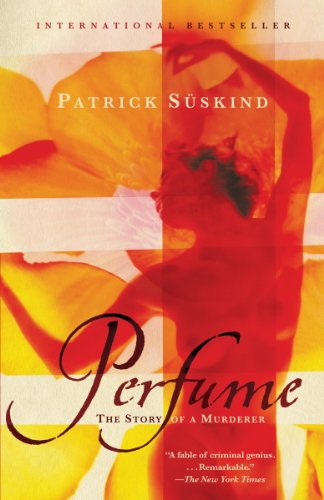 Perfume: The Story of a Murderer features a tale just as wild and dark as the title implies. In the poor areas of eighteenth-century France, a boy named Jean-Baptiste Grenouille is born with the gift of a perfect sense of smell. Able to discern the varying odors of Paris, Grenouille becomes an apprentice to a prominent perfumer and learns the art of mixing herbs and oils to create new scents. A creative genius, Grenouille aspires to find scents for various objects until one day, when he catches a whiff of something that sends him spiraling into obsession with creating the "ultimate perfume." Unfortunately, the key ingredient is a "beautiful young virgin." With lyrical prose and complex characters, Süskind crafts a world full of isolation, creative obsession, and the depravity that follows an overindulgence in passion.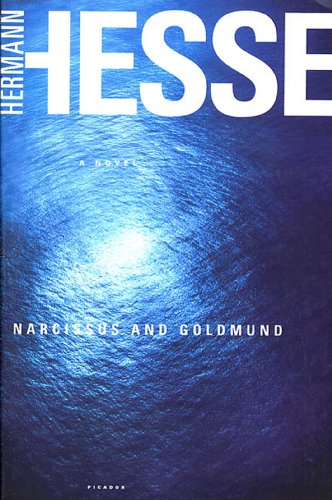 Perfect for readers facing an existential crisis, Narcissus and Goldmund is about two friends in medieval Germany who are polar opposites. Yet, both of them long to find their purpose in the world. Narcissus is an ascetic monk devoted to finding meaning in his religious beliefs, while Goldmund goes out into society and spends his youth engaging with the pleasures of the world. Pulling on themes of spirituality, philosophy, existentialism, and love, this novel is one of Hesse's most accessible and thought-provoking that still resonates with modern audiences.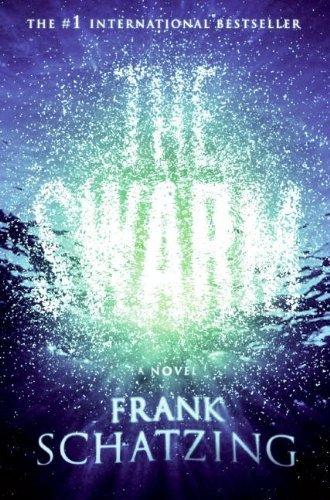 An apocalyptic eco-thriller that is as chilling today as when it was published in 2004, The Swarm explores what happens when Mother Nature decides to take revenge. Whales begin to sink ships, toxic crabs wreak havoc in Long Island, and the North Sea shelf collapses, killing hundreds in Europe. In the wake of these tragedies, a diverse team of scientists discover an intelligent life force called the Yrr that takes the form of marine animals and influences them to attack the human world. Through a series of plot twists and cliffhangers, the humans and the Yrr battle for control of the oceans and for the survival of their species.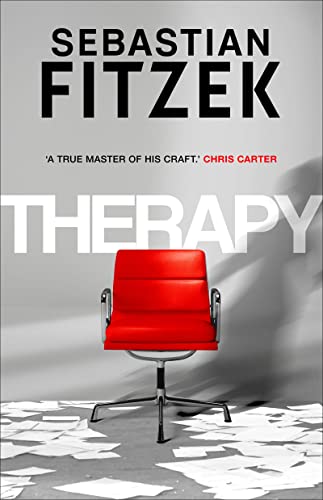 In this 2006 psychological thriller Therapy, Dr. Viktor Larenz has a 12-year-old daughter, Josy, who falls mysteriously ill. One day, she disappears without a trace in a doctor's office. Four years later, Josy is still missing, and Viktor encounters Anna, a schizophrenic children's book author who shows up on his doorstep claiming to have visions about Josy. Is Anna to be trusted, and will Josy ever be found? Great for readers who are interested in psychology and love an intriguing mystery.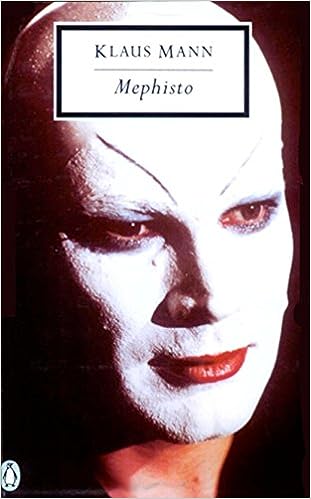 Originally published in 1936, Mephisto was written when Mann was living in exile from World War II-era Germany. This satirical story centers on an actor named Hendrik Höfgen (a thinly-veiled caricature of Mann's ex-brother-in-law and alleged former lover Gustaf Gründgens), who schemes his way into the Third Reich to advance his own career. An opportunistic man, Höfgen does away with his scruples and supports the Nazis as they rise to power. He is rewarded when Hermann Göring appoints him director of Berlin's Prussian State Theater after his villainous portrayal of Mephistopheles in Goethe's Faust. While Höfgen is clearly an antihero, his character is complex as he eventually questions the Nazis and his role in their regime. A great read for those interested in World War II, political satire, and the consequences of making a deal with the devil.
Momo by Michael Ende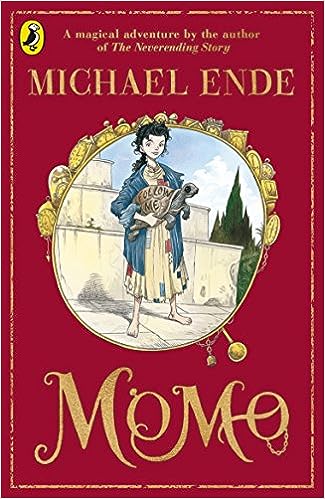 This 1973 fantasy novel by the author of The Neverending Story is an exciting and insightful read for children and adults alike. When the Men in Grey come into town, claiming they are from the Timesaving Bank and encourage people to give them their spare time in order to receive interest later, citizens are all too happy to comply. However, the Men in Grey are actually stealing time from the humans, and life becomes dreary in the wake of this theft. It is up to a young orphan girl with the power of true listening named Momo, her friend Professor Hora, and a tortoise named Cassiopeia to defeat the Men in Grey and restore joy to the world. A refreshingly resonant read in a world that emphasizes productivity at the expense of a fulfilled life, Momo reminds us that taking time to have fun and connect with one another is what makes life worthwhile.
---
A country filled with centuries of culture and literary excellence, home to folklorists like the Brothers Grimm and thinkers like Nietzsche and Schopenhauer, Germany stays true to its literary legacy today.
For more reads from around the world, click here!
FEATURED IMAGE VIA CANVA