The start of the new school year is upon us, and it's no secret many kids are more terrified than excited. Spending eight hours a day with strangers who have complete control over you is more than enough to make a child's imagination run wild. In fact, there's an entire genre dedicated to that fear specifically: Back to School Horror. For the start of the school year, let's dive into the genre and explore some books for kids to get them in the mood to return to the classroom.
Horror 101: Origins of the Back-to-School Horror Genre
Horror stories about returning to school are tales as old as time. Certainly, these stories have been told orally for centuries. As a result, it's difficult to identify what exactly was the first back-to-school horror story. However, there are several important milestones in children's literature that led to the development of the genre.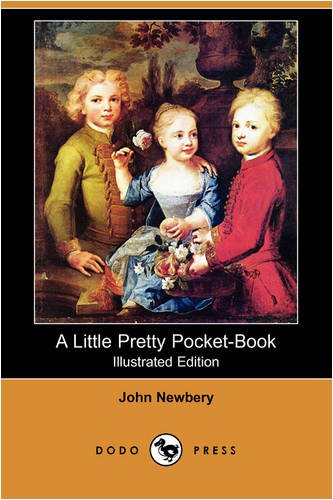 The first publication aimed at children was titled A Little Pretty Pocket-book by John Newbery and published in 1744. The publication contained rhymes, picture stories, and games. The goal of children's literature at the time was to promote good behavior, using books as an alternative to punishment. Often, children's literature included subject matter relevant to kids, such as fairytales or rhyming verses that could be sung.
Horace Walpole's The Castle of Otranto is credited as being the first published horror story. The revolutionary novel is responsible for kicking off both the horror and gothic horror genres. Published in 1764, the novel paved the way for all succeeding gothic and horror novels. With that said, it was written for an adult audience. Grimm's Fairytales by the Brothers Grimm are arguably the first scary stories written for children.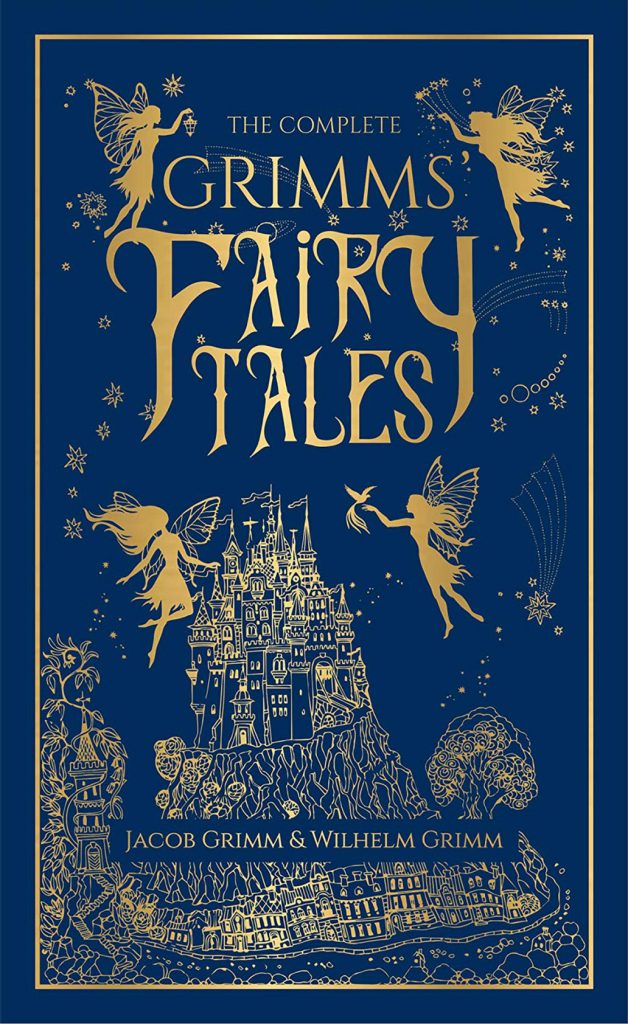 Published in 1812, these dark fairytales were written for a child audience. Today, however, these stories would not be considered child-appropriate. These enchanting and admittedly gruesome fairytales and children's legends set the stage for children's horror literature and are still widely popular today. As children's literature became even more relevant to children and as horror became more popular, these literary milestones paved the way for the creation of back-to-school horror.
Horror 102: How to Write Back-to-School Horror
Back-to-school horror is a genre dedicated to kids. As such, when writing a back-to-school horror book, it's important to take on the imagination of a child. Often, this means creating something horrible out of nothing or making mountains out of molehills. Some key components include:
A teacher or substitute teacher that is, in fact, a child-eating monster
A classroom haunted by said child-eating teacher's victims
A big, ugly bully eager to eat smaller kids for lunch
Speaking of lunch, it should be entirely inedible (bonus points if it moves)
An old lunch lady with gross tentacles
A bus driver that would sooner drive students into a black abyss than to school
Lockers that come alive and steal children
Homework assignments that try to kill you
An evil principal that calls students into his/her office, never to be seen again
Class pets that eat kids for pet food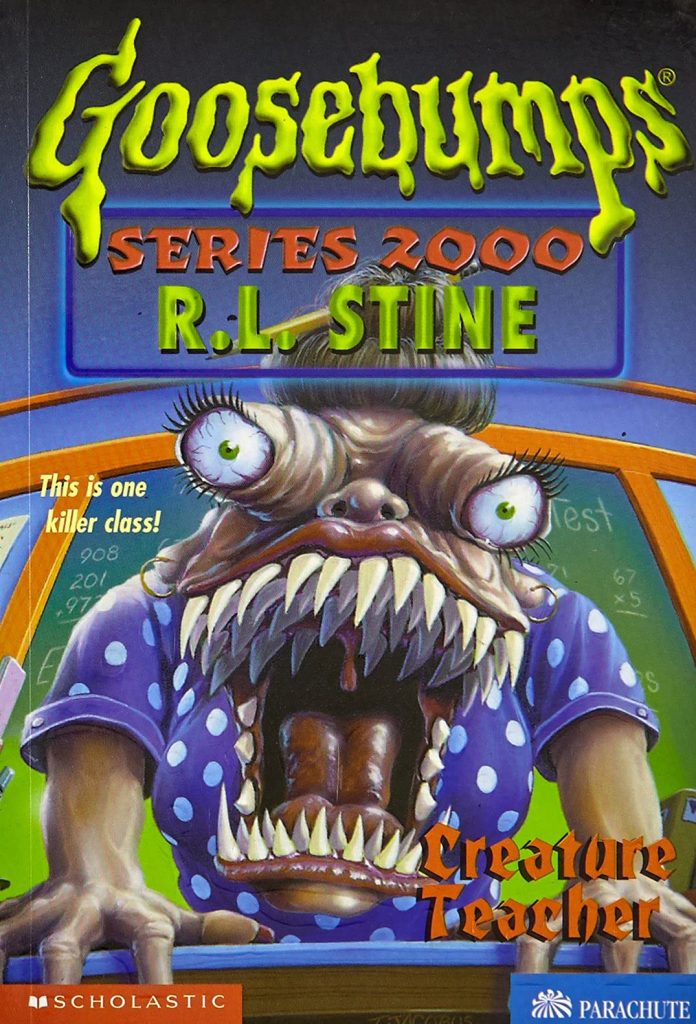 Kids don't know what to expect when they start a new school year, especially if they've never been to school before. So, it's only natural that they imagine their teachers with claws, bulging eyes, and lots of sharp teeth. I mean, how do they know that's not what their teacher's going to be like? Can you prove that the hairy janitor doesn't turn into a werewolf whenever there's a full moon? Neither can I. Back-to-school horror captures the wild imagination of children and plays on their fears of the unknown. This is key to writing a good back-to-school horror book.
Horror 103: Important Figures and Required Readings
The Black Lagoon series by Mike Thaler
Mike Thaler is the author of the extensive and bestselling Black Lagoon series. Each book involves a new school horror adventure for kids. While there are more than 30 books in the series, among the most notable are The Teacher from the Black Lagoon, The Substitute Teacher from the Black Lagoon, and The Gym Teacher from the Black Lagoon.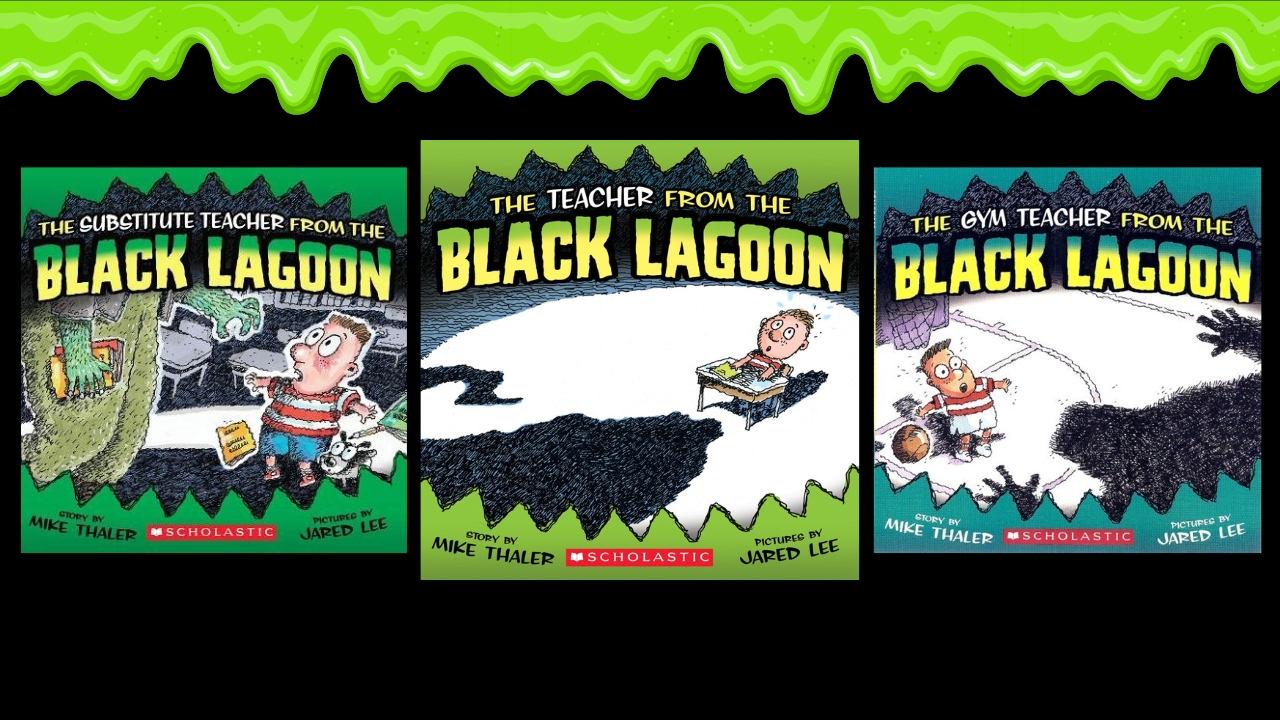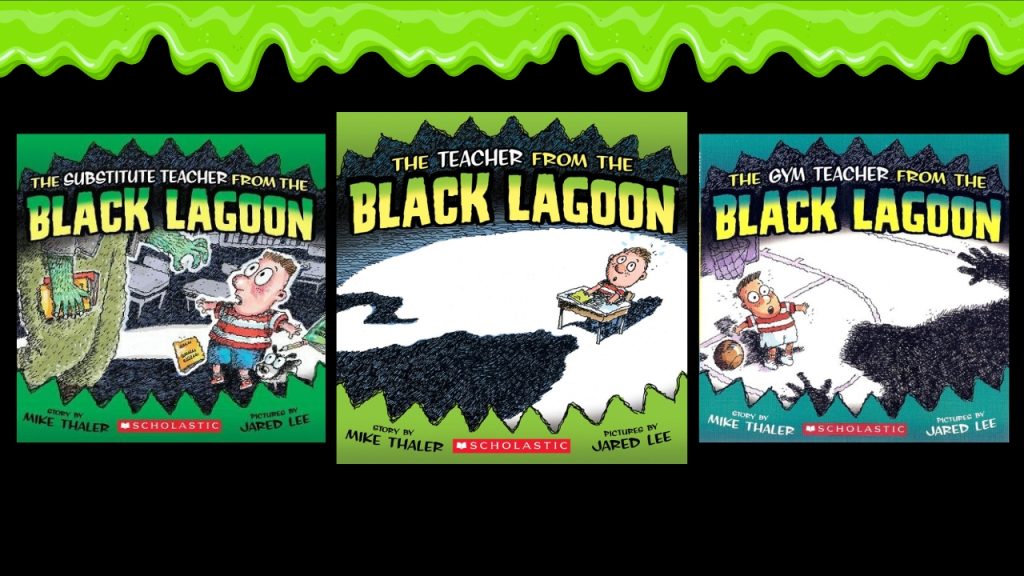 The series chronicles the adventures of Hubie, a young boy facing his fears head-on during his first day of school. Such fears include a teacher that breathes fire, a substitute teacher that crashes through walls and hurls kids into outer space, and a gym teacher that makes students run a lap around the entire world and climb a rope while it's on fire to pass his class. This hilarious series is perfect for kids on their first day of school.
Goosebumps by R.L. Stine
R.L. Stine has been the master of children's horror for decades. These fun, campy stories are a favorite among younger students. While the series covers everything relevant to kids, from summer camp to moving to a strange town, several also take place in school. Among them are Creature Teacher, The Haunted School, and Phantom of the Auditorium.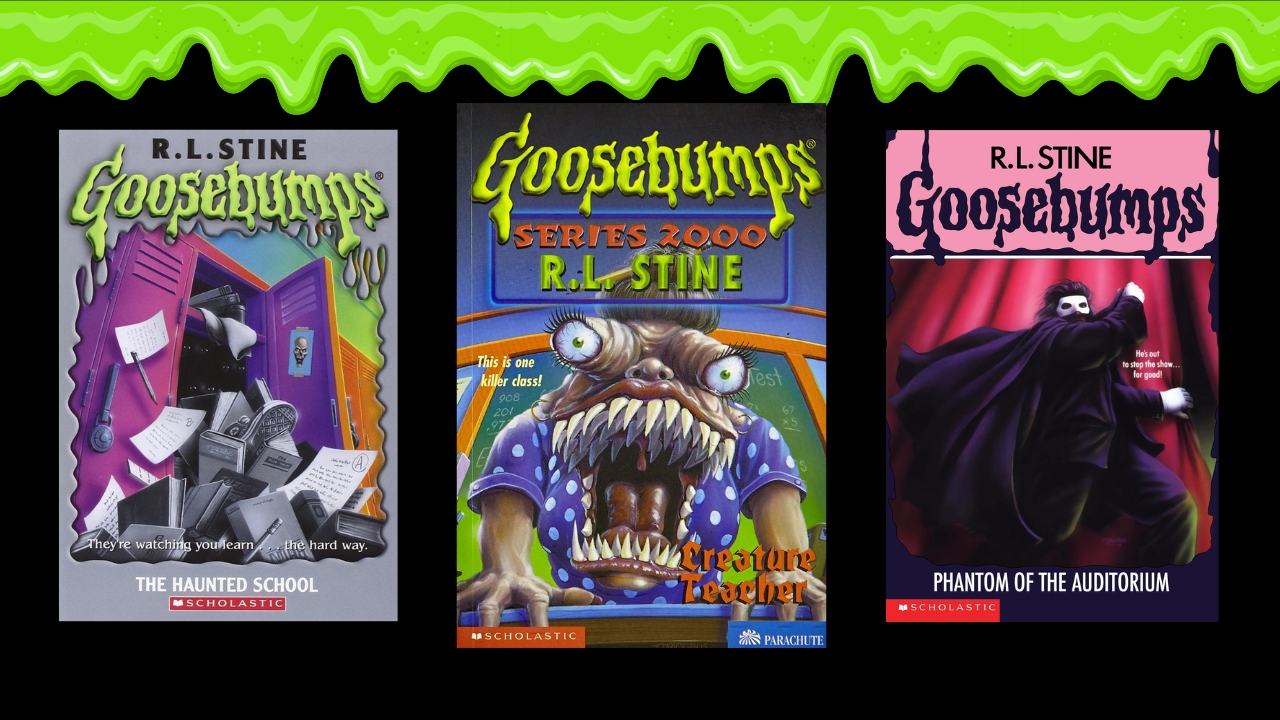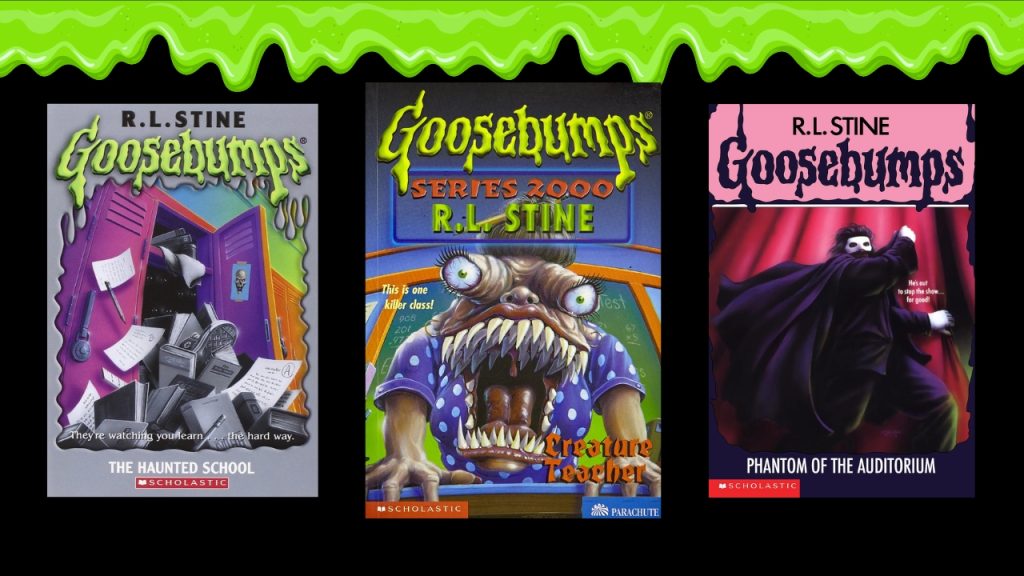 Creature Teacher is about a boy who discovers his boarding school teacher is a student-eating monster. The Haunted School is about a boy who starts at a new school. A large school that's easy to get lost in, and that's exactly what happens. As he tries to navigate a labyrinth of empty hallways and classrooms, he starts to hear the voices of kids pleading for help from inside the walls. Phantom of the Auditorium is about a boy who gets the lead in the school play. He's starring as a phantom, and he's getting a little too into the role. When a stage light falls, it's unclear if someone is trying to sabotage the play or if there's a real phantom living beneath the stage.
Harry Allard's Miss Nelson series
Harry Allard's iconic series has been instilling highly rational and perfectly reasonable fears in children for decades. These books are about Miss Nelson's elementary school class. The first in the series, Miss Nelson is Missing!, sees the class taught by the evil substitute teacher Miss Viola Swamp, appropriately dressed as a witch. She's strict and really lays down the law with rules like "no talking" and "no goofing off". Now Miss Nelson's class has to find their teacher with the help of Detective McSmogg.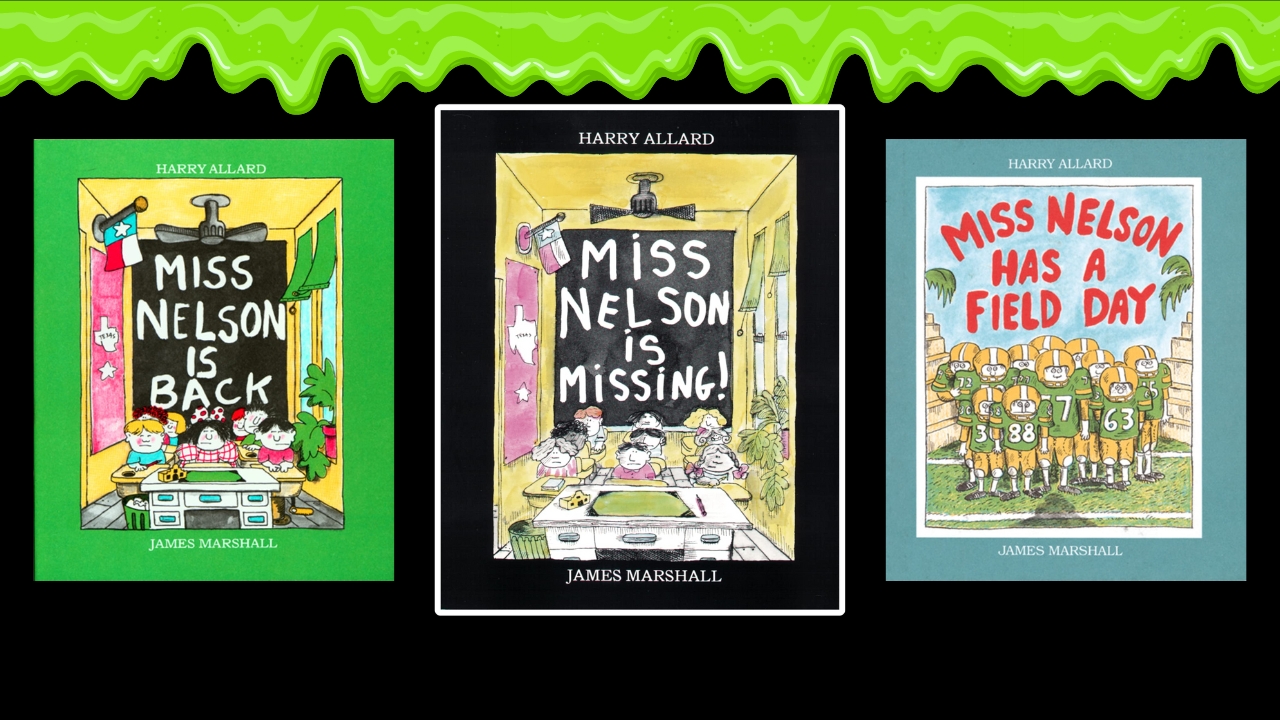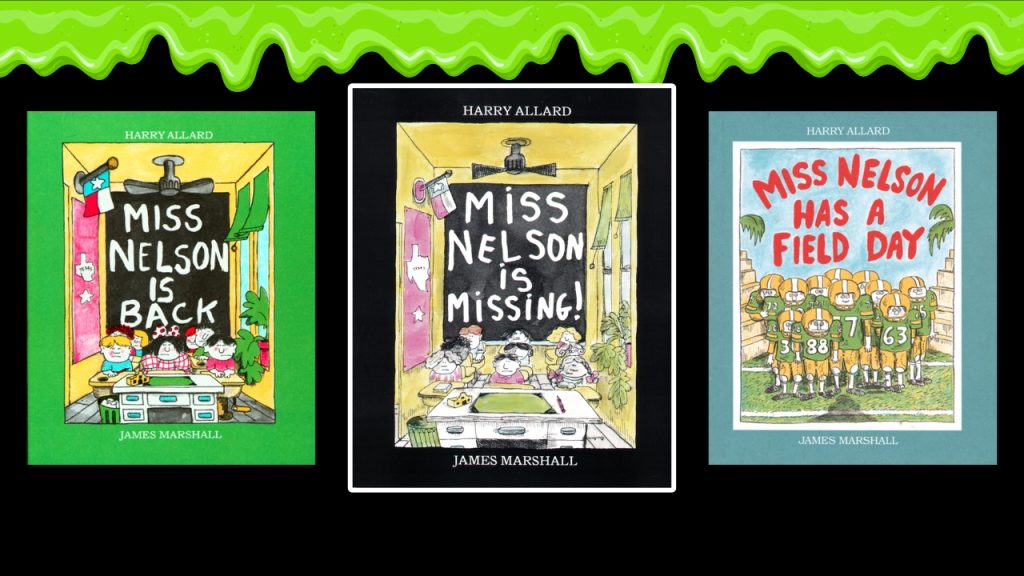 But never fear, in the second installment, Miss Nelson is Back, Miss Nelson does, in fact, return to class. Only for a short time, however, and the kids are left with the most boring substitute on the planet, principal Blandsworth. Will the kids be able to turn their day from dull to delightful and avoid being stuck with Miss Swamp? In Miss Nelson Has a Field Day, the evil Miss Swamp is back to whip the Smedley Tornadoes into shape for the big Thanksgiving game. Young students will absolutely love this series… and fear substitute teachers!
---
Back-to-school horror is a fun, campy, light-hearted genre that will play on kids' fears about returning to school while simultaneously showing how ridiculous they are. The moral of almost all back-to-school horror books is this: It's almost never as bad as it seems in your head. Now that we've explored this crazy book genre tell us what you think! Do you agree with our list?
For another crazy book genre, check out our article here.
FEATURED IMAGE VIA BOOKSTR/SARAH SELAN