Fall officially started a couple of weeks ago, so it's time for fall-based recipes. This includes baking/cooking sweet and savory food/drinks. The cookbooks below have a good mix of sweet and savory, with classic recipes like apple pie and more modern recipes like honey and spiced lattes. Fall is full of food, and it's the perfect time to find a new favorite or make an old one. I searched for delicious recipes, and these books delivered.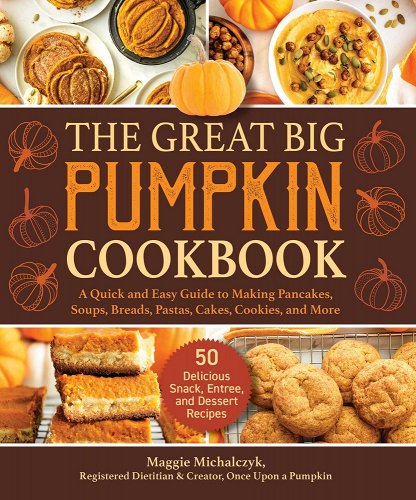 Pumpkin pie isn't the only good pumpkin dish, and pumpkins aren't only good in desserts. They're good in breakfast dishes, dinner, and even snacks. In this cookbook, pumpkins are a main ingredient in 50 dishes, including soups, oat bowls, donuts, and more. There are recipes for various diets, including vegetarian, paleo diets, and dairy- and gluten-free choices. (Not to mention that the author, Maggie Michalczyk, is a registered dietician.)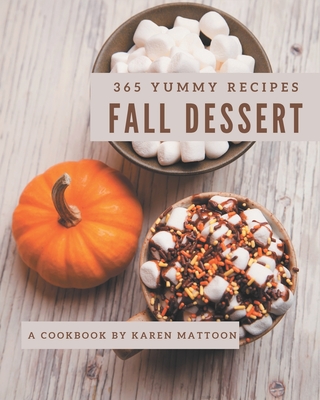 Everybody knows that fall is for baking. This cookbook is separated into two chapters: the first is about fall cookie recipes, and the second is about awesome fall desserts. You could make one recipe every day, and with all the variety, it would never be boring. This book includes recipes for pies, ice cream, tarts, cakes, fudge, and more. Each one has been tested, and this is perfect for both beginners and seasoned bakers.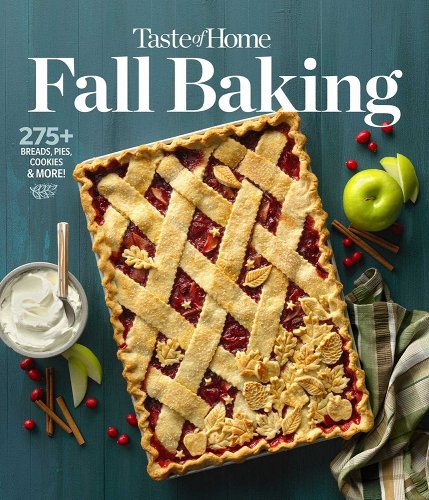 There's nothing like a home-baked treat, and this book provides recipes for 275 of them. Not only that but there are how-to pictures and detailed instructions included, not to mention little tips and helpful advice to make your baking the best it can be. There are a lot of desserts, like brownies and cupcakes, but there are also recipes for breads, potpies, casseroles, and other savory dishes.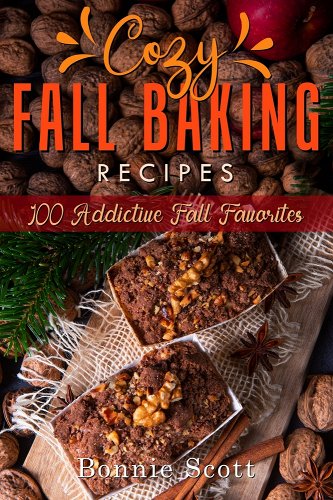 There are a lot of wonderful ingredients to cook and bake with in the fall: apples, pumpkins, nuts, cranberries, and the list goes on. This book contains warm recipes that use seasonal ingredients for pumpkin spice bread, applesauce cookies, cranberry scones, honey and spiced lattes, and more. The balance of savory and sweet recipes makes this a must-have, especially as the weather gets colder and the holidays get closer.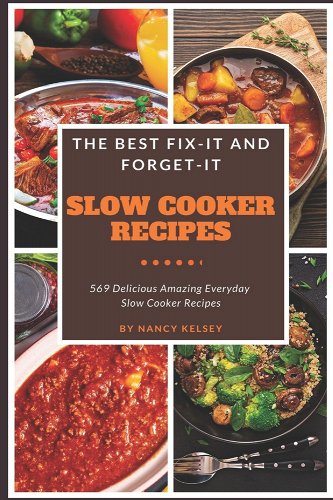 Meal prep is exhausting and can take a long time, which is why cookbooks like this are so valuable. The recipes in here are quick to make and then put in the slow cooker to simmer for hours. They're healthy, the recipes have specific directions, the ingredients are clearly labeled along with exact measurements, and the recipes are versatile, from soups to breakfast dishes.
---
For more cookbooks, click here.
Browse these delicious editions and more on our Bookshop Cookbook bookshelf.
FEATURED IMAGE VIA SHUTTERSTOCK