Over the weekend, it was announced that Nobel laureate Louise Glück has died at the age of 80. Glück was a luminous poet who wrote about the human condition with sensitivity and candor. She was awarded the 2020 Nobel Prize in Literature for her "unmistakable poetic voice that with austere beauty makes individual existence beautiful."
Glück was born in 1943 in New York City, and she grew up on Long Island. She authored 12 books of poetry and won various awards including the Pulitzer Prize in 1993, the National Book Award in 2014, and many others. The poet Robert Hass aptly labeled her as "one of the purest and most accomplished lyric poets now writing."
Whether you are familiar with Glück's work or are just learning about the celebrated poet, here are five beautiful poems to honor her remarkable life and legacy.
The Myth of Innocence is a poem from Glück's 2006 poetry collection Averno, which was inspired by the ancient Roman concept of Avernus, the mythological entrance to the underworld. The poem draws on themes and imagery from the tale of Hades and Persephone to tell a coming-of-age story about a "girl who disappears."
All the different nouns— she says them in rotation.

Death, husband, god, stranger.

Everything sounds so simple, so conventional.

I must have been, she thinks, a simple girl.


She can't remember herself as that person

but she keeps thinking the pool will remember

and explain to her the meaning of her prayer

so she can understand

whether it was answered or not.

Louise Glück from Averno (2006)
The Wild Iris is the title poem from Glück's Pulitzer Prize-winning collection The Wild Iris (1992), in which the poet combines imagery of flowers and gardening with universal themes such as time and mortality. This poem explores the cycle of life, death, and rebirth through the lens of a flower.
You who do not remember

passage from the other world

I tell you I could speak again: whatever

returns from oblivion returns

to find a voice:


from the center of my life came

a great fountain, deep blue

shadows on azure sea water.

Louise Glück from The Wild Iris (1992)
Gretel in Darkness is a poem inspired by the fairy tale of Hansel and Gretel. It was first published in Glück's 1975 collection The House on Marshland, and it can be read as a dramatic monologue delivered by Gretel. The poem explores the trauma and isolation Gretel might have experienced in the aftermath of the siblings' nightmarish visit to the witch's cottage.
This is the world we wanted.

All who would have seen us dead

are dead. I hear the witch's cry

break in the moonlight through a sheet

of sugar: God rewards.

Her tongue shrivels into gas…

Louise Glück from The House on Marshland (1975)
In Telescope, Glück uses beautiful cosmic imagery in order to draw her readers out of our bodies and into outer space, where she encourages us to zoom out and adjust our perspective to contemplate the eternal interconnectedness of all life. The poem is included in Glück's 2006 collection Averno.
There is a moment after you move your eye away

when you forget where you are

because you've been living, it seems,

somewhere else, in the silence of the night sky.

Louise Glück from Averno (2006)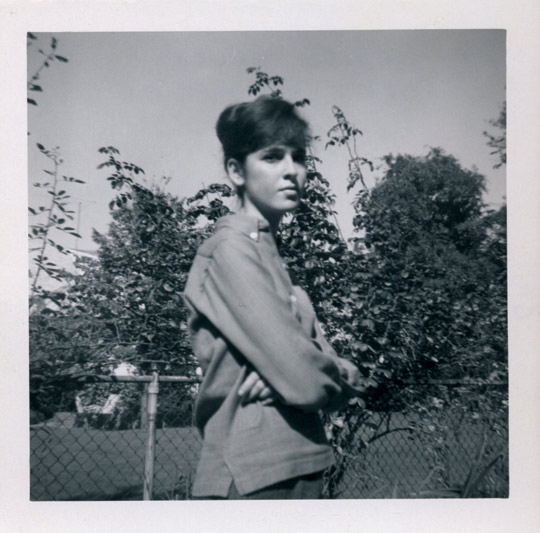 The Red Poppy is another flora-inspired poem from Glück's 1992 collection The Wild Iris. In this poem, Glück ponders grief, transience, and the connection between plants and humans by giving voice to an emblematic red poppy.
I have
a lord in heaven
called the sun, and open
for him, showing him
the fire of my own heart, fire
like his presence.
What could such glory be
if not a heart?

Louise Glück from The Wild Iris (1993)
When Louise Glück accepted her Nobel Prize in 2020, she cited William Blake and Emily Dickinson as inspirations and expressed her appreciation for "poems of intimate selection or collusion." Over the decades of Glück's career, the poet cultivated a similar "intimate, private voice" with which she drew readers in with a gentle tone as if sharing secrets. With courageous vulnerability and precise language, Glück's poetry explores the bittersweet nature of life, which is perhaps best expressed in the first two lines that came to her when she began writing The Wild Iris: "At the end of my suffering / there was a door."
---
Click here for more poetry-related content from Bookstr.
IMAGE VIA LOUISE GLÜCK'S FACEBOOK PAGE