Agatha Christie was one of the most famous authors in history, and the most famous mystery author. Born in 1890, she wrote about 75 novels, most of which were detective novels, and over a dozen short story collections. Let's look at five of her lesser-known (but still great) novels.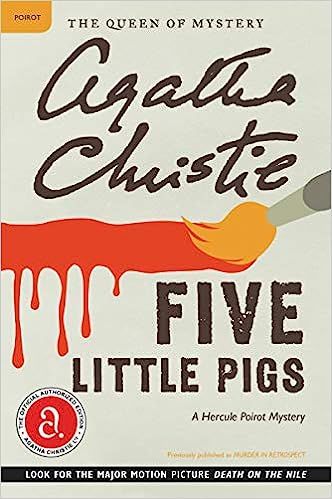 Caroline Crale was convicted of poisoning her husband, Amyas. 16 years later, after she had already passed, her daughter Carla asked detective Hercule Poirot to reopen the case after getting a letter from her mother claiming she was innocent. There were five others, five little pigs, who could have killed Amyas: the stockbroker Philip Blake, the amateur chemist Meredith Blake, Amyas's model Elsa Greer, the governess Cecelia Williams, and Caroline's half-sister Angela Warren. Poirot had to figure out which one did it, though none of them had an outright, obvious motive.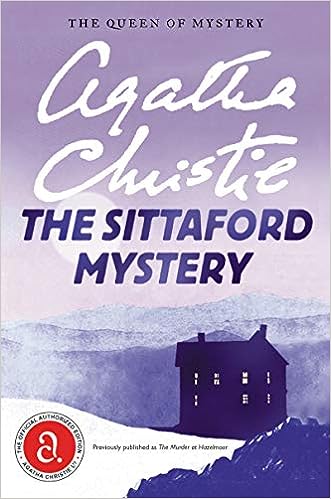 Six people gather around a table for a seance in a house owned by a retired Navy captain named Trevelyan. What they got was a chilling message that Captain Trevelyan had been murdered. Major Burnaby, an old friend of the captain's, volunteers to go to Exhampton, the small town nearby, where the captain is. He finds the captain is dead. It took him over two hours because he had to go on foot in thick, heavy snow, so the captain had been dead for a couple of hours. There are people who would benefit, including his niece and two nephews, who were left a significant amount of money in his will. But did any of them do it?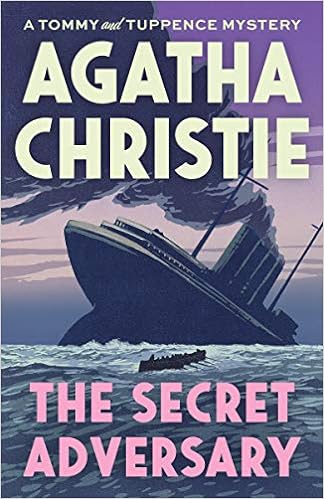 Tommy Beresford, a former WWI soldier, and Prudence "Tuppence" Cowley, a WWI volunteer, don't have jobs or money. After meeting again after the war, these childhood friends formed "The Young Adventurers, Ltd." Their first job involves them finding a British secret agent who disappeared on her way to deliver a treaty to London's American embassy. The friends are thrown into dangerous situations with a clever criminal called Mr. Brown, international spies, socialites, an amnesiac, and more. After they figure the case out, Tommy and Tuppence realize their feelings for each other and get engaged.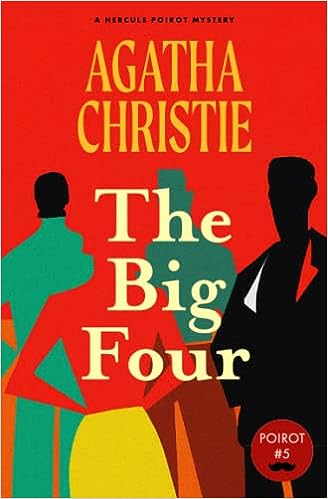 Hercule Poirot is involved in a case after a man called Mayerling collapses in his bedroom. Mayerling kept repeating Poirot's name and address and writing the number 4 over and over. Hastings spoke about a crime cartel that had that same name. They were strong, international villains who engaged in activities from assassinations to theft while working toward world domination. Poirot had to travel across western Europe, from Italy to France, using his wits to defeat the Big Four and stop their plans.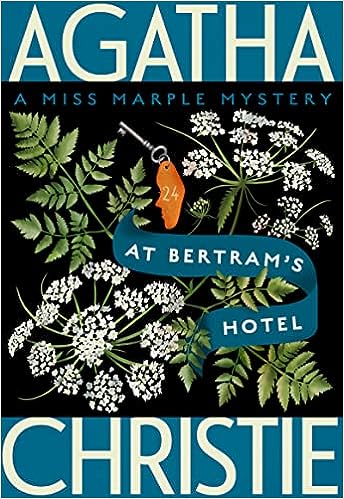 Miss Maple takes a vacation at Bertram's Hotel in London. She observes the other guests: adventuress Bess Sedgwick, her daughter Elvira Blake, Elvira's guardian Colonel Luscombe, the race car driver Ladislaus Malinowski, and a clergyman named Canon Pennyfather. Pennyfather leaves to go to a conference, but he leaves on the wrong day and misses it. This sets forth a chain of events where he and Miss Maple get wrapped up in a criminal gang's crimes. Now, Miss Maple must figure out who—if anyone—is innocent.
---
For more on Agatha Christie, click here.
FEATURED IMAGE VIA CANVA