Amelia was an inspiring aviator and the first female aviator who flew solo over the Pacific Ocean. She worked to help the advancement of flight and its technology. She disappeared on July 2, 1937, and she was presumed dead on January 5, 1939. What happened is still a mystery, as her remains and plane wreckage were never found.
Her legacy still lives on. She is still known as one of the greatest female pilots, and she accomplished much in her life. Unfortunately, people remember more about the mystery of her disappearance rather than her accomplishments. She was not only a pilot but also an author, as well as a lecturer and a visiting professor. She wrote 3 books, which I go into more detail about below.
Originally published in 1928, this book is Earhart's personal account of her first flight across the Atlantic Ocean. She also included a bit about her personal life as a young adult, her love of planes, and women's role in the future of flight. A few of the book's 13 chapters include detailed, technical language that is informative, though it may be difficult to read. She wrote about pilot certification, weather service needs, statistics of aeronautics (outdated now, but relevant in her time), and more. But it is also an adventure tale, and Earhart told it with humor and wittiness, making it a treat to read.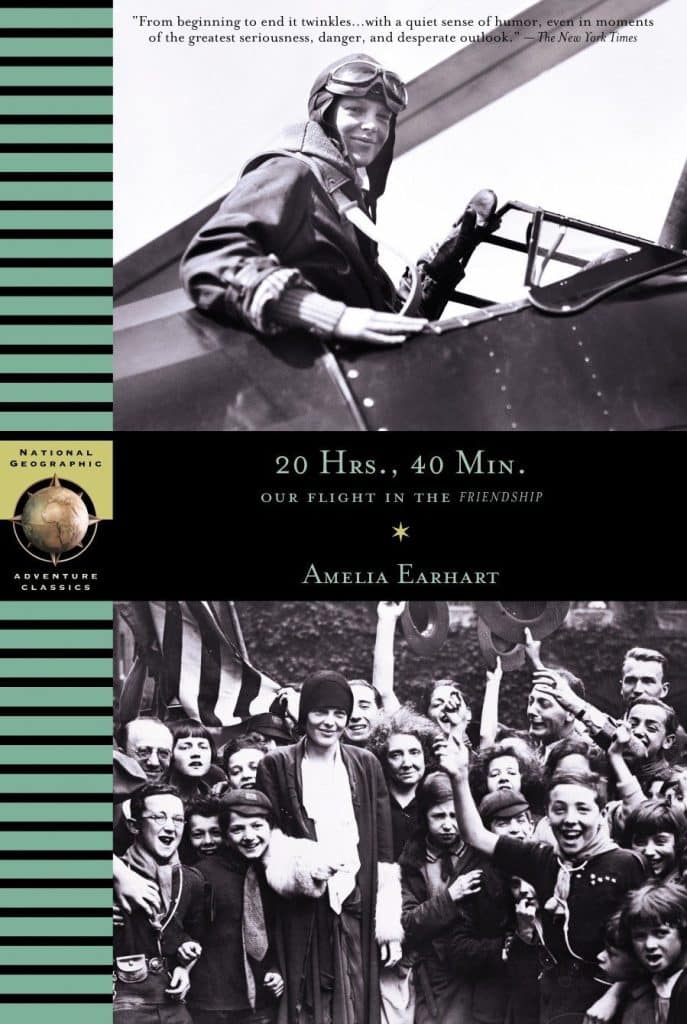 The audiobook is narrated by Pamela Almand, a talented narrator and a pilot herself. She has also flown solo across the Atlantic Ocean and, like Earhart, encourages girls and women to get involved in aviation. With their similar experiences and values, and Almand's knowledge of aviation, she is the perfect person to narrate this book.
This is an autobiography originally published in 1932. Earhart talked about her childhood and the several different jobs she had before becoming a full-time aviator in 1928, such as a nurse, social worker, photographer, and more. These jobs impacted her and her choices moving forward. She also wrote about her 1928 flight and how it affected her, and how it was also the start of her aviation career.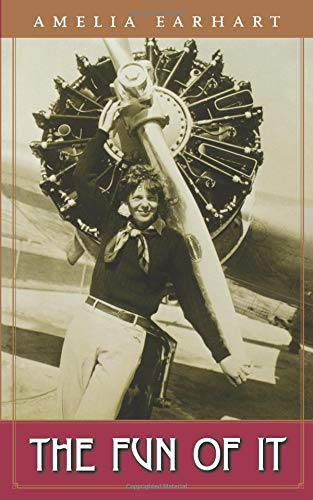 Earhart didn't only talk about herself in her book, despite it being an autobiography. She talked about other female pilots, as well as their efforts to not only get more women involved in aviation but also to improve conditions and standards for women already in aviation. This includes showing their importance in aviation, talking about sexism within the field, and even setting their own records. (Earhart set 12 herself.)
Earhart didn't set out to write this book. It was published after her death, and it contains notes and diary entries she made during her last flight where she tried to go around the world. It starts with some of her backstory, perhaps included by her husband, but does go into great detail about the specifics of her flight. This includes the stops, notes, flying conditions, photos, information about the places she stopped at, and more. While her other 2 books were written by her, this book gives fresh insight into who she was — perhaps this is because she didn't intend for her notes and diary entries to become a book.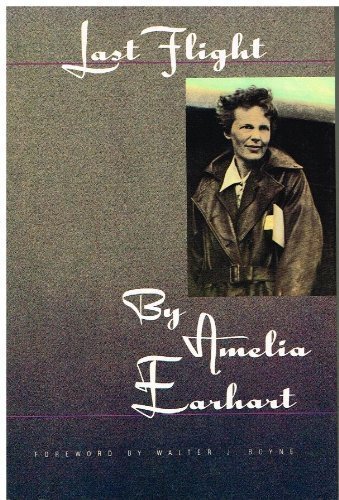 George Palmer Putnam, her husband, edited this collection of notes and published it as a tribute. It contains Earhart's words but was not published by her. Her husband may have included his own parts in the book, perhaps to convey the way he saw her. The book displays her courage and determination, as well as her deep, lifelong passion for planes and flying.
---
I think it's so important to read Earhart's books because there isn't much of her elsewhere. What people and history mostly remember is her disappearance, one of the 20th century's biggest mysteries. Who she was, and what she was like, are not deemed important enough to remember.
For another article on Amelia Earhart, click here.
FEATURED IMAGE VIA AMELIA EARHART OFFICIAL WESBITE