Hispanic culture is one of the most diverse and colorful cultures gracing the world's landscape. Their art is vivid, wild, and passionate, much like the people themselves. This week's Three to Read series highlights tres novels from the Hispanic community that are not only written by Hispanic authors but also feature Latix characters, backgrounds, and cultural identities.
Hot Pick
by Silvia Moreno-Garcia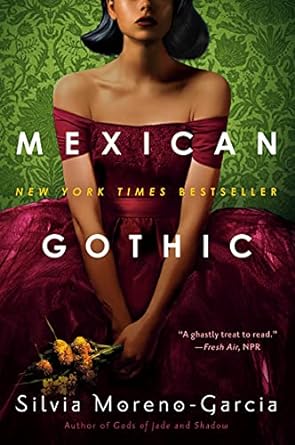 Synopsis:
This 2020 gothic horror novel by Mexican-Canadian author Silvia Moreno-Garcia is set in 1950s Mexico. Our protagonist, Noemí Taboada, is summoned by her newlywed cousin via letter. Her cousin believes her new English husband is determined to kill her. Unable to leave the mystery to the professionals, this highly intelligent debutante travels to Mexico City to the Mexican countryside to sleuth her way to answers. Family secrets and ominous social encounters with the in-laws leave her feeling off-kilter, and so too, does the potentially haunted gothic mansion of the family estate. Can she save her cousin, herself, and potentially an unexpected ally?
Why:
Mexican Gothic is a powerful tale of sexism, female independence, and power dynamics. Noemí consistently undermines the 1950s social conventions of female involvement in…anything. Her headstrong and formidable demeanor, despite her glamorous socialite exterior, is immediately at odds with her cousin's new family. This novel looks into the colonialism of Mexico not only as a citizen but also as an integrated familiarity. It's hauntingly familiar in its gothic style and yet keeps you on the edge of your seat, waiting to see what happens next.
Beach Read
by Kali Fajardo-Anstine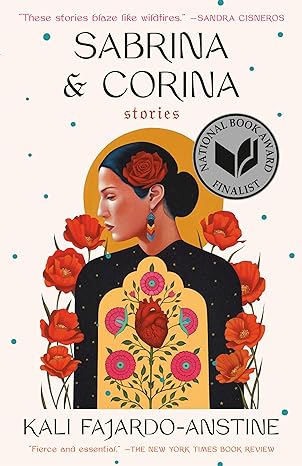 Synopsis:
Sabrina & Corina is a short story collection filled with stellar Latina characters with rich histories and unforgettable journeys. Each story is set in Colorado and follows Latina women who set out to navigate the world around them and the generational family traumas that mark their worlds. These short stories involve real and raw human experiences, from political land disputes, death and abandonment, and uprooting homes; you won't be able to put this down.
Why
Kali Fajardo-Anstine writes with abandon, pulling the reader into her stories and developing emotional attachments to her very realistic fictional characters. There is a desperate sadness to most of her tales that causes the reader to want more and yearn for a happy ending despite the raw realities she writes from. She weaves Hispanic culture into each story, from her ancestors to closer American generations, that is simultaneously subtle and forthright. Each story is thought-provoking and wonderfully crafted.
Dark Horse
by Jonny Garza Villa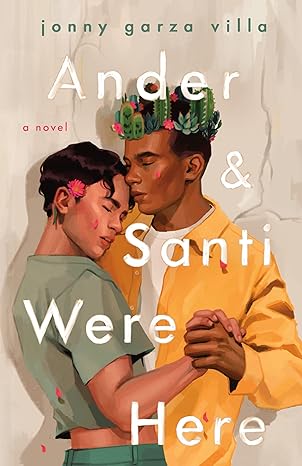 Synopsis:
Ander, a non-binary Mexican-American teen, is "fired" from their family's taqueria in order to pursue their artistic dreams before heading to college in a year. Their home is all they know, which makes it so much harder to agree to leave. However, when a new waiter, Santiago, is hired, Ander finds themselves falling for the new man quickly. Trouble finds them when ICE is determined to deport Santi and tear the two apart.
Why
Villa writes a modern love story that leaves you breathless. This contemporary YA novel is filled with modern love that will leave you crying with joy and heartbreak. They write a story filled with Latin heritage, the search for identity, and the timid happiness that comes with planting new roots. The characters in this book are so well developed, and the social issues facing Latin Americans from every facet of life are eye-opening. It's simply unputdownable.
---
If you are getting into the Fall spirit and want some Monster Romance, check out our previous Three-to-Read article here.
FEATURED IMAGE VIA JAIDEN CRUZ