Fall is in the air, and that means spooky season is just around the corner. So as the leaves begin to change and drop from their branches, let's ease our way into those scary stories that come with Halloween by keeping the romance and adding some monsters into the mix. From dragons to orcs to reanimated corpses, we've got three solid reads to add to your TBR!
Hot Pick
by Katee Robert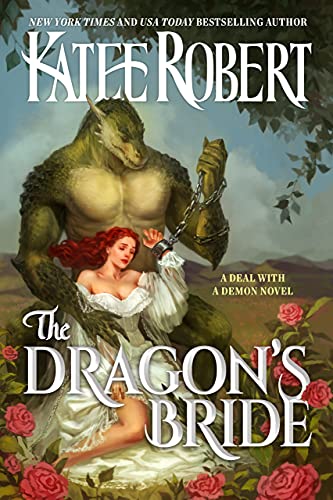 Synopsis:
Stuck in a horrible marriage, Briar Rose takes matters into her own hands to escape…she makes a deal with a demon. Unfortunately, that deal means she's placed in an auction and sold to the highest bidder. That bidder? A dragon from a realm she has no intention of staying in. What she thought would be servitude of the Cinderella variety turns into a love match of the Belle kind. The problem? Sol is just that, a far different species in every way. Can he heal her broken heart and keep her, or will she just not be able to get past his appearance and nature?
Why:
Katee Robert is the queen of monster romance. Despite MMCs usually being of a far different species than the FMCs, readers end up falling for them just as hard as they do. The Dragon's Bride tells a tale of emotional healing, healthy relationships, and spicy couplings that is sure to check all your romance boxes — and some you didn't know you had.
Beach Read
by Travis Baldree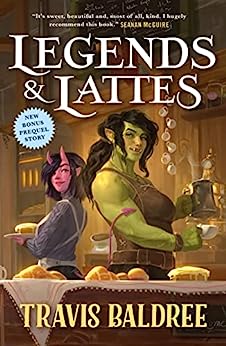 Synopsis:
Grown weary of constant battle, Viv, a bounty hunter Orc, decides to hang up her sword and open a coffee shop in her retirement. She obtains a lucky stone intent on making her dreams a reality, which soon follows as she builds not only the shop but a loyal staff despite her scary disposition. One of those members, a succubus named Tandri, has her own challenges to face. Despite the odds against them, they build a business and a relationship, but will it all disappear if the stone is lost?
Why:
This novel is a sapphic high fantasy that makes you want to cozy up next to a fire with your favorite beverage and snack and read it in one sitting. Although set in a medieval, magic-filled landscape, we're not limited to the brutal battle scenes or epic journeys typical of the high fantasy genre, other than our protagonist's personal ones. While we get a taste of Viv's warrior past, it's her current endeavor to live a life of peaceful shopkeepers that enthralls. You're guaranteed to fall for these "monsters" as they seek the peace and love they deserve.
Dark Horse
by Sally Thorne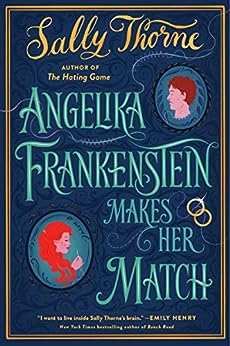 Synopsis:
A reimagining of the 1818 classic by Mary Shelley, Angelika Frankenstein is looking for the true love the rest of her family seems to so easily obtain. Why not? After all, she's smart, pretty, rich, and lovingly loyal… and maybe a wee bit different than you're typical English Romance girl. When she has the opportunity to help her brother Victor with his groundbreaking creationary experiment, she sees another opportunity to create the love she so desperately seeks. But can the resurrected man fulfill all her desires, or even want to when he finds out who he really is? What happens when another man comes calling? Maybe inventing love wasn't such a good idea.
Why:
If you're a fan of the original, you'll love how Sally Thorne has reimagined the story of Frankenstein's creature (now dubbed "Will," for now). Gone is the runaway scientist who creates a catastrophic spiral of murder and hate, and in comes a warm, kind woman who just wants to find the love her family exudes. It's quite the ride and definitely worth the time.
---
For more paranormal romance content, try out Shifter Romance here.
Check out the rest of the Three to Read series here.
FEATURED IMAGE VIA BOOKSTR / JAIDEN CRUZ