For the longest time, the publishing industry worked with a specific demographic, whether the writer, the illustrator, or even just the content/context of the work. Over the last few decades, it has been a welcome and happy change to see far more culturally diverse artists, writers, and material hitting the shelves. This is especially true for children's literature, as diverse representation at their fingertips is important for feeling seen for the beautiful people that are and come from.
Highly talented Hispanic illustrators have contributed their artistic skills to children's books. Many of these illustrators' work represent the culture they're from. They have a unique perspective on customs, traditions, and nuances within the Hispanic community that brings authenticity to the story and characters. Here are ten children's books with illustrations by Hispanic artists.
Ways to Make Friends by Jairo Buitrago, Illustrated by Mariana Ruiz Johnson
Mariana Ruiz Johnson is an Argentine illustrator who teaches the skill at the University of Buenos Aires and has won numerous awards for her artistic achievements. Among those accolades is the 2013 Compostela Prize for Illustrated Album.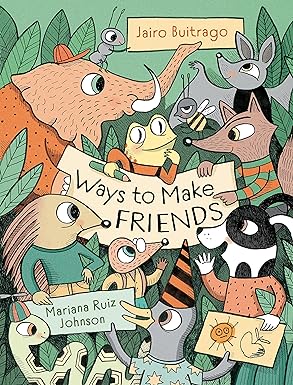 Ways to Make Friends is a fun and educational children's picture book on navigating social situations among strangers. Perfect for kindergarteners and first graders, the animal characters guide and empower young children to make friends, even when it's scary, and they're not the most extroverted of personalities.
Drum Dream Girl by Margarita Engle, Illustrated by Rafael López
Rafael López was born in 1961 in Mexico City and has dedicated his artistic career to enhancing the fine arts and children's literature by bringing diversity to the pages and covers. He is internationally recognized and acclaimed, as he has won several awards for his work. In 2016, Rafael won the Pura Belpré medal for illustration for Drum Dream Girl.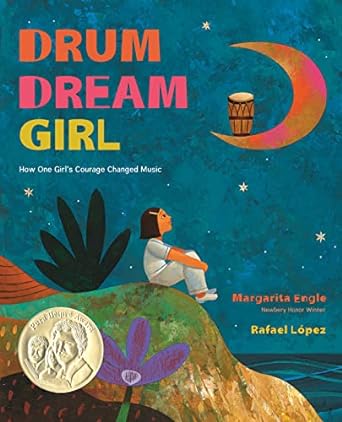 This book is inspired by the true story of Millo Castro Zaldarriaga, a Chinese-African-Cuban girl who became a famous drummer in Cuba at a time when girls were told they could not be. This heartfelt elementary book tells the tale of one girl's dream and her determination to see it come true.
Yuyi Morales, a Mexican-American author/illustrator, is known for her children's novels that highlight Mexican culture. Viva Frida received the 2015 Pura Belpre Medal for illustration as well as a 2015 Caldecott Honor.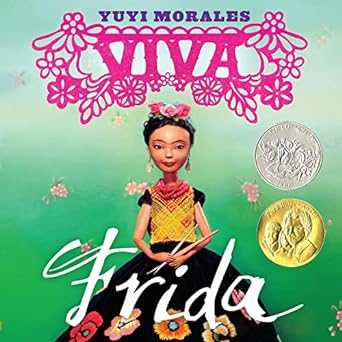 This early elementary school book brings to life the iconic artist Frida Kahlo in this visually stunning book that explores the imagination and creativity of the renowned painter.
Mirelle Ortega is a Mexican children's book author and illustrator. She is not only a storyteller and illustrator but also a concept and animation artist. Though young, she's made a name for herself in the Los Angeles area in television with production studios like Nickelodeon and has won several illustration awards for her books.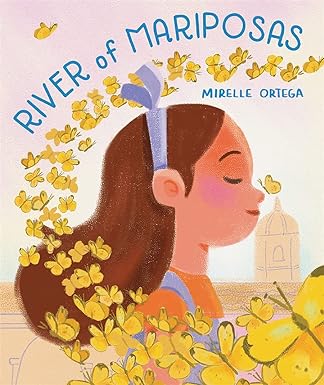 River of Marisposa' is an early elementary book about a young girl who wishes to see the butterflies return. With a bit of grit, some paper, and maybe a bit of magic, she might just see it through. At least as long as nature allows it.
Islandborn by Junot Díaz, Illustrated by Leo Espinosa
Leo Espinosa is a talented and critically acclaimed illustrator from Bogotá, Colombia, who now lives in Salt Lake City, Utah. He has worked not only on children's literature but also for major magazine publications, like The New York Times, and animated television series. He won the 2019 Pura Belpré Honor Book for Illustration.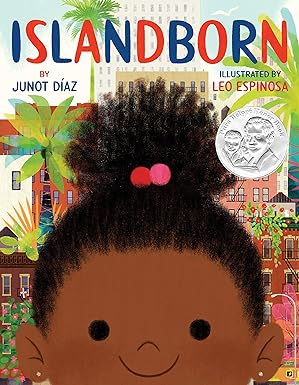 Junot Díaz, a Pulitzer Prize-winning author, teamed up with Espinosa to tell the story of Lola, a young girl who learns about her family's homeland through art and storytelling. This children's lit book celebrates culture, both past and present, and knowing one's roots live within them whether they remember or not.
Princess Unlimited by Jacob Sager Weinstein, Illustrated by Raissa Figueroa
Raissa Figueroa earned the Coretta Scott King Illustrator Honor for her work on We Wait for the Sun, written by Dovey Johnson Roundtree and Katie McCabe. Her artwork graces the covers of several children's novels.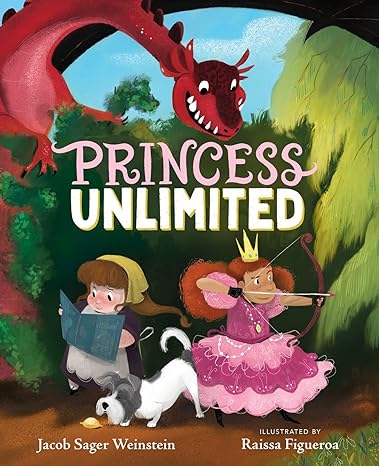 Princess Unlimited follows the tale of a tenacious princess who isn't your typical princess. When the kingdom falls under a dragon's attack, she sets out with a sassy scullery mad and her beloved pooch to bring a HEA to her people and the feisty firebreather.
Lulu Delacre is a bilingual author and illustrator from Rio Piedras, Puerto Rico. Her mission is to imbue American literature with raw, rich, and vibrant Latino culture.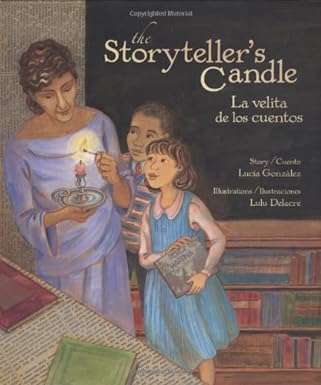 Delacre's illustrations in The Storyteller's Candle bring to life the story of Pura Belpré, the first Latina librarian at the New York Public Library. Set in the winter of 1929, two immigrant children are homesick for their warm homeland of Puerto Rico, but one librarian brings a sense of community into their lives, warming them to the New York atmosphere.
Duncan Tonatiuh, a Mexican-American author and illustrator originally from Mexico City, integrates the Latin culture and immigration experience in his work. His style is influenced by pre-Columbian art, especially Mixtec codices, with the intention of remembering the past while educating the present.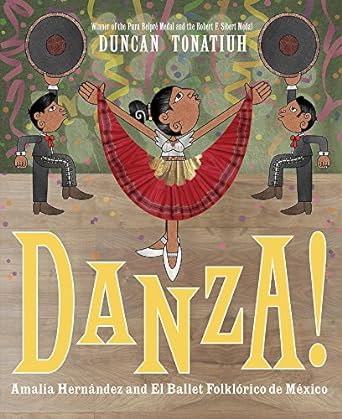 This elementary school book tells the true story of Amalia Hernández, the founder of El Ballet Folklórico de México. From her childhood aspirations of being a dancer through her dedicated practice and eventual stage performances, Tonatiuh shares how one gifted woman created a successful dance company.
Angela Dominguez, a Mexican-American author and illustrator, is the two-time recipient of the Pura Belpré Illustration Honor.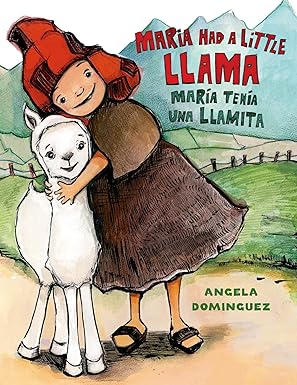 Dominguez gives a playful twist to the classic nursery rhyme Mary Had a Little Lamb with a Peruvian setting and characters.
Rainbow Colors by Words and Pictures, Illustrated by Juliana Perdomo
Juliana Perdomo is a writer and illustrator from Bogotá, Colombia. She loves working on children's literature as a result of her background in psychology as an art therapist. She loves to integrate Latin folklore and culture into her beautiful work.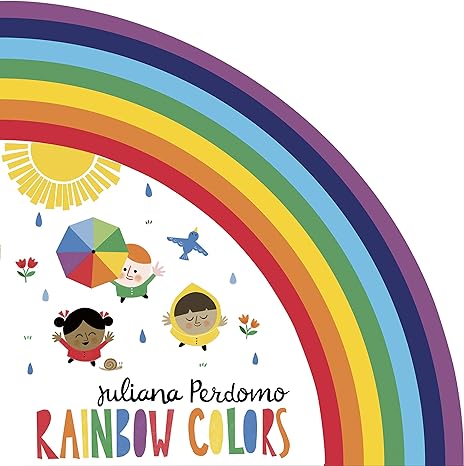 Rainbow Colors is a great introductory reading book for the youngest of children through Pre-K. This colorful book is a visual and textural experience for young eyes.
These books showcase the rich diversity of Hispanic cultures and celebrate the talents of Hispanic illustrators in children's literature.
---
For more Hispanic content, click here.
FEATURED IMAGE VIA BOOKSTR / KRISTI ESKEW