Every year, we celebrate Memorial Day in order to commemorate and honor the lost lives of soldiers who fought and sacrificed for America. Memorial Day looks back at the nation's history, principles, and the values of freedom and liberty that still ring true today. American citizens all through the country have their own ways to celebrate this national holiday, and if you know any young children who are beginning to learn more about American history, this holiday is a great start for them. For this year's Memorial Day, Bookstr provides our weekly edition of Three-To-Read, featuring some children's book recommendations to educate them for Memorial Day and the American history and values.
Hot Pick
By Cholena Rose Dare
Synopsis: This storybook provides for your child illustrations depicting the unique beauty of America, including maps, national landmarks, and the animals that are core parts of the country. This picture book will educate your child on famous American artists, figures, inventions, and other famous aspects of American history that shape our culture today!
Why: There are many different features on this book that will better your child's understanding of American culture. You can find a variety of things through this picture book, including songs, fun facts about the country and its values, and maps that teach you about famous United States locations.
Coffee Shop Read
By Jeff Gottesfeld
Synopsis: The picture book tells the story of Arlington National Cemetery and its sentinel guards, and their tradition of honoring fallen American soldiers- since 1937! Against harsh weather, conditions, and with discipline, these guards show commitment to properly commemorating soldiers and those that sacrificed their lives for our country and its values.
Why: In true spirit of Memorial Day, Twenty-One Steps illustrates to your child the sacrifice made by American soldiers to protect our country's values, from the past to today. Your child can learn about the men and women, and their stories, to understand the importance of Memorial Day.
Dark Horse
By Leah Henderson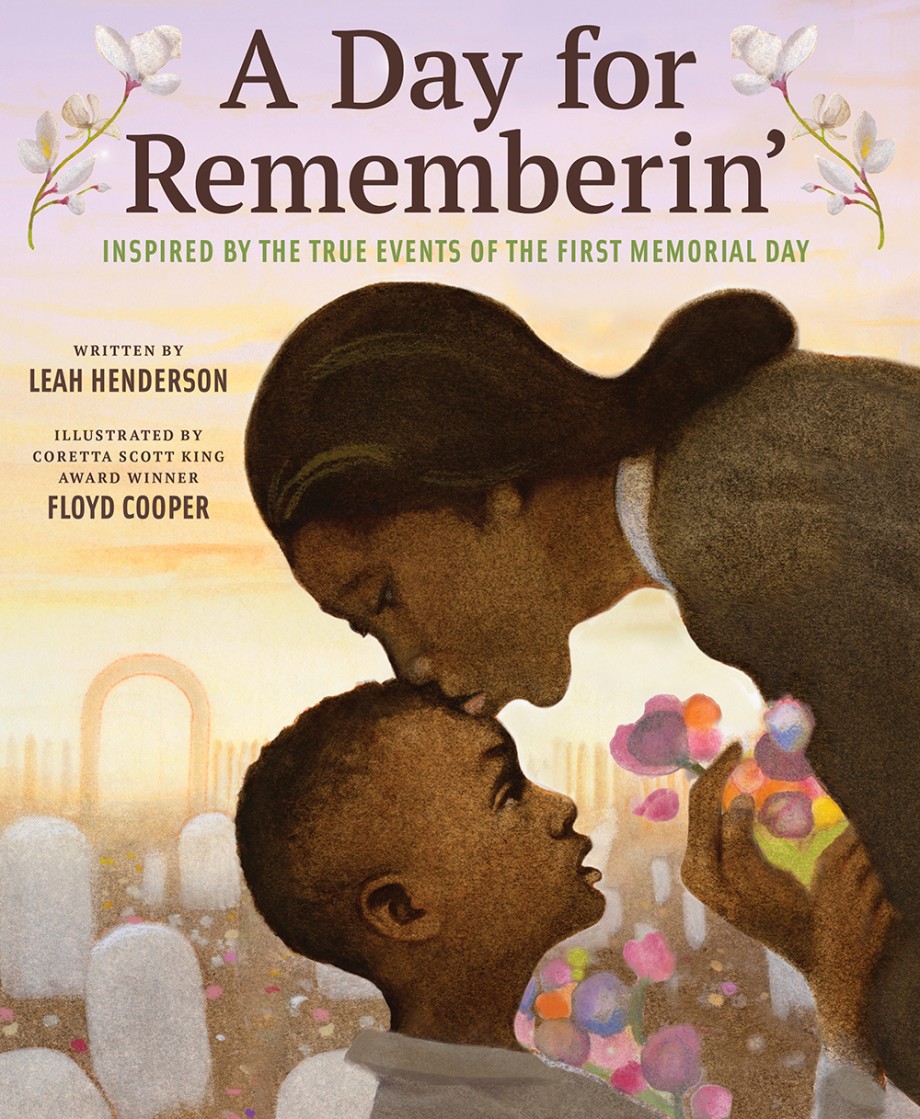 Synopsis: Inspired by true historical events, A Day for Rememberin' tells the story of Eli, a young Black boy who experiences the first Memorial Day in 1865. The reader follows Eli as he dresses up for the holiday along with his parents, where they gather their finest clothes and flowers along with the crowds of South Carolina through the streets. Together, this community marches through the streets to sing and honor fallen soldiers who fought for their freedom in the Civil War.
Why: A beautifully touching story with equally beautiful illustrations, this picture book provides for your child not only a lesson about American history, but also an overlooked aspect of the holiday's history, too. Your child will learn not only the importance of the holiday, but what it means to citizens of different backgrounds and histories.
FEATURED IMAGE VIA GRIFFYN TIJAMO ON BOOKSTR