Throughout the month of May, we celebrate Asian-American Pacific Islander Heritage Month (AAPI Month), to not only remember the impact made by Asian groups and cultures in our modern world, but also recognize how they continue to make strides today. From technology to activism to literature, there are plenty of prominent Asian figures that continue to change our world. For this AAPI month, Bookstr presents some great reads by some influential Asian-Americans in the world of modern literature and publishing!
Hot Pick
By Anuk Arudpragasam
Synopsis: A Passage North tells the story of Krishan, who learns of his grandmother's death and has to travel to her funeral- from Colombo to the war-battered Northern Province of his country, Sri Lanka. We read about his journey and pair it with a candid description of the thirty year civil war in Sri Lanka.
Why: If you're looking for something emotionally moving, this is a great read for you. A Passage North provides not only dynamic characters and a plot to quickly become attached to, but also allows readers a candid perspective of the sights and experiences of citizens during the Sri Lankan civil war.
Coffee Shop Read
By Mia Manansala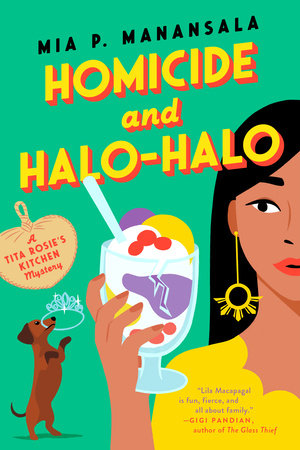 Synopsis: For Lila Macapagal, there's not a lot going in her ventures in romance nor her professional career life. But this summer, she finds her town of Shady Palms has revived the Miss Teen Shady Palms Beauty Pageant, a contest she previously won- leading to a rivalry between her and her cousin, Bernadette. When this pageant becomes a murder case, however, both women team up to get to the bottom of it.
Why: A great story to sit back and enjoy, Homicide and Halo Halo is a fun and refreshing narrative combined with a murder mystery, AKA an ideal coffee shop read! This is a great book to check out if you're looking for a casual yet enticing read, then this book is perfect for you!
Dark Horse
By Ruth Ozeki
Synopsis: Thirteen-year-old Benny Oh develops a strange gift after his father's death, of hearing voices in inanimate objects. From sneakers to vegetables to even broken ornaments, Benny does not quite understand what they say, but instead understands what they feel. He recognizes their happiness, anger, or pain- which is not an easy gift to maintain when his mother is a hoarder. With this gift, Benny starts hearing the various voices of books in his library and finds a whole new world inside it, encouraging him to find his own voice among the various others.
Why: Ozeki brings something new to the table with The Book of Form and Emptiness. Readers have the opportunity to connect with Benny and understand the emotional journey he goes through with loss, adolescence, and figuring out who he is the world- journeys that we can all relate to. Combined with some supernatural quirkiness, this read will be one that can tug at your heartstrings and keep you absorbing through every page.
If you enjoyed this Three to Read, be sure to check out our other recommendations here!
FEATURED IMAGE VIA GRIFFYN TIJAMO FROM BOOKSTR