When you're curled up on a Sunday evening, under a blanket and warm lighting, what kind of book do you reach for? If you landed on Bookstr.com for the same reason I did, that means you love to read general trade fiction. From romantasy to high fantasy, enemies to lovers, cozy mysteries, spooky stories, and more, reading offers us an escape into other worlds. There are no limits. Between outlandish characters and made-up magic systems, fiction offers everything that imagination can provide.
That said, you're selling yourself short if you don't at least give nonfiction a try.
There's a misconception that most nonfiction reads like a textbook; this is far from true. Otherwise, it wouldn't be published, and it wouldn't be selling nearly as well. Nonfiction is a direct reflection of lived experiences. It presents either new or familiar concepts in a novel way. Nonfiction is both a way to learn and a way to relate. Let me give you some examples.
Trigger Warning: The mention of certain content and topics in this article may be triggering to some readers.
You Don't Know What You Don't Know
Jenette McCurdy shocked the world with her memoir, I'm Glad My Mom Died — and not just because of its divisive title. The actress best known for her starring role on the kids' television show iCarly affirmed some of our worst fears about child acting. She pulled back the curtain on an abusive relationship with her mother, disordered eating, implicit competition with her co-stars, and her path toward healing.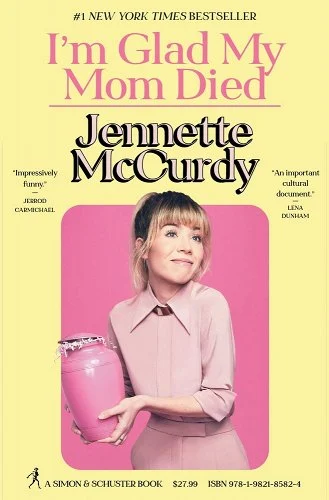 For those of us who watched McCurdy dance and laugh on screen, this book opened a can of worms we never realized was there. In this instance, her memoir helped us learn the truth of her life.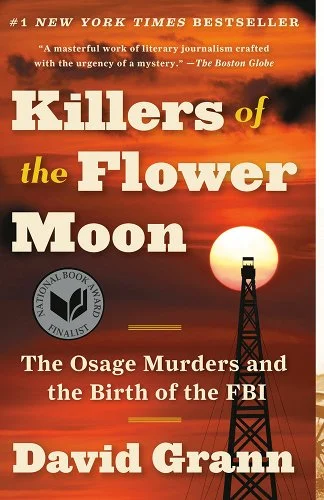 With its film adaptation approaching, Killers of the Flower Moon describes another forgotten chapter of American history. Riddled with crime and contextualized by years and years of Native American oppression, the story of the Osage is a grim one. Their oil-rich land makes them a target, and over two dozen people mysteriously die. As author David Grann remarks, this is the story of the Osage murders and the birth of the F.B.I.
Grann's writing is riveting, no doubt, because the book is a murder mystery at heart. But to leave the story as just that would be a disgrace to the Osage legacy. Killers of the Flower Moon teaches readers more about the tumultuous and complicated relationship between the U.S. government and native people.
When Every Word Feels Like Your Own
This one hits very close to home. I had the privilege of hearing from Chanel Miller at a time in my life when I needed it most. Miller is a voice for those with sexual assault trauma. In Know My Name, Miller tells her story to reclaim the labels that consumed her: survivor, victim, and most importantly, "Emily Doe" in a very public legal trial.
In this case, nonfiction is a catharsis. It's astounding how someone can put into words all the thoughts and emotions that made you feel so alone. A memoir can be more than a learning experience. It can be an exchange between the author and the reader in the middle of a healing journey.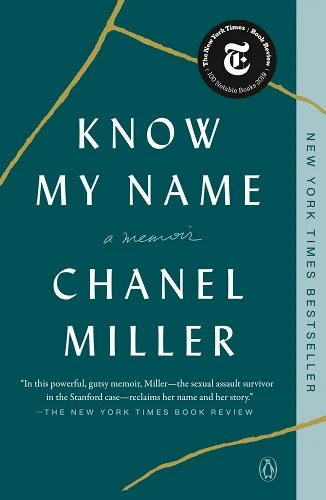 If you're craving some time to reflect on girlhood and growing up, look no further than Everything I Know About Love by Dolly Alderton. From the awkward teenage years to her first steps into adulthood and intimate friendships, she speaks on everything, literally. Sometimes funny, sometimes tragic, Alderton's writing gives these little gems that relate to your own life with bittersweet nostalgia.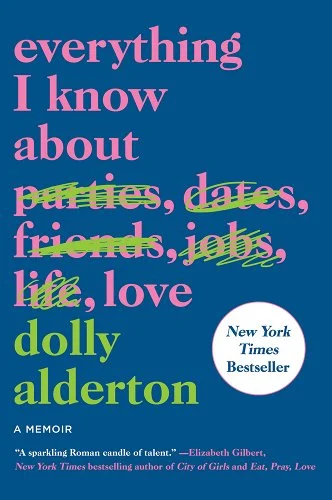 Well-written nonfiction will master the art of storytelling just as well as fiction. Whether it's a book about discovery, a history, or a relatable memoir, nonfiction has a lot to offer, grounded in real-life experience.
In honor of National Nonfiction Day, throw a nonfiction read onto your already endless TBR. I promise you won't regret it.
---
For more book culture and bookish lifestyle, read here!
FEATURED IMAGE VIA BOOKSTR / SARAH ANDERSON