LGBTQ+ centers are vital places for the community. According to a 2022 report, they provide social, educational, and health services to over 52,000 people weekly. However, these centers are typically underfunded and understaffed, despite their important role in the community. Sometimes, these centers are the only places LGBTQ+ people feel welcome and accepted. But because of insufficient staff and funds, and increasing hate, laws, etc. (especially toward transgender people), these centers are closing. But we need them now.
Brief History of LGBTQ+ Centers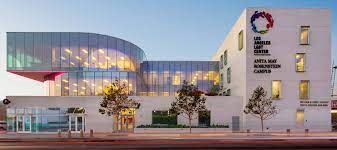 The oldest LGBTQ+ center in the United States that I could find is the Los Angeles LGBT Center. It was established in 1969 by Morris Kight, Don Kilhefner, and other activists. Others cropped up over the years, such as Albany's Pride Center of the Capital Region established in 1970, the Spectrum Center at the University of Michigan in 1971, and New York City's The Center established in 1983. They all share the same goal: to help, serve, protect, and advocate for the LGBTQ+ community.
I couldn't find books on LGBTQ+ centers specifically, but A Queer History of the United States is a great book to read for LGBTQ+ history.
Services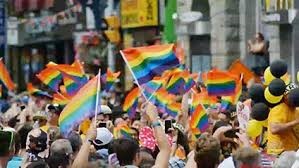 As mentioned above, LGBTQ+ centers provide health, educational, and social services to members of the community. These services include counseling, support groups, libraries, recreational activities, computer access, and more. These services are for anybody in the community, but they are especially essential to LGBTQ+ people with unaccepting families, unsafe homes, and those who are homeless. Some centers also have food pantries and give out necessary supplies such as toothpaste, menstrual products, soap, shampoo, etc.
LGBTQ+ Centers in Colleges and Universities
LGBTQ+ centers in schools offer similar services to other centers. They work to bring students together, help LGBTQ+ students succeed personally and academically, advocate for policy changes in the school, and hold events for the campus as a whole. These centers also provide resources such as media on LGBTQ+ stories, referrals, scholarships specifically for LGBTQ+ students, and travel money to attend conferences. Students have easy, free access to these safe spaces, and they help LGBTQ+ students feel more welcome and empowered.
I found an interesting book called LGBT Leadership in Higher Education. It's about 15 LGBTQ+ presidents and chancellors in higher education who share their experiences and discuss the need for queer leadership.
What if Centers Close?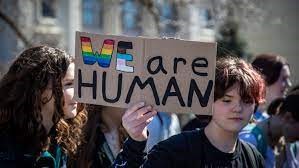 If all the centers were closed, it would be a fatal blow to the community. Books about LGBTQ+ people and topics are being banned across the country, and teachers are targeted for teaching about queer topics. Politicians are proposing (and instating) hundreds of bills against the community, especially trans people. Our very existence is being targeted around the world. If centers are closed, the community will lose access to resources, programs, community, and safe spaces that we need.
How to Help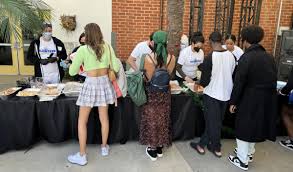 Donations are always welcome at centers. Donations can be money or resources, or if you live somewhere with a center, you can volunteer. Individual centers have more specific information on donations they accept, so I suggest checking with them before donating.
---
For more LGBTQ+ content, click here.
FEATURED IMAGE VIA CANVA