Many of Jane Austen's novels explore the relationship between sisters, and Sense and Sensibility is no exception. Most of the focus is on sisters Elinor and Marianne Dashwood, including their love lives and hardships. They are opposites, with Elinor representing sense and Marianne representing sensibility, which at the time meant someone driven by their emotions. Their love and respect for each other keep them close.
Sense and Sensibility Summary
Mrs. Dashwood and her three daughters, Elinor, Marianne, and Margaret, have to survive on a small allowance after Mr. Dashwood died and left their home to their half-brother, John. They moved to Devonshire, where Marianne met the respectable Colonel Brandon, who was 20 years older than her. He is interested in her, but she falls for John Willoughby, believing he has the same interests as her. He later dumps her to marry an heiress. In the end, she falls for and marries Brandon.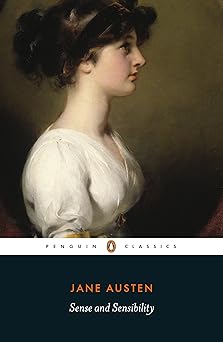 Elinor becomes close to Edward Ferrars, her half-brother's wife's brother. She keeps her feelings to herself, especially after she hears that he has been engaged to another woman named Lucy Steele for years. Edward loves Elinor but chooses to honor his promise to Lucy. His mother found out — his engagement was kept secret — and his mother said if he didn't break the engagement, she would disinherit him for his brother, Robert. He refused, and he became disowned. Lucy left Edward for Robert and his money. Edward came to Elinor, they confessed their love, and got married.
Elinor and Marianne
Siblings are — sometimes — built-in friends, and Elinor and Marianne are no different. Their relationship is strong because of their hardships, such as struggling finances and love lives, and their respect for each other. However, Elinor's sense and reserved nature and Marianne's romanticism and expressive nature do collide. One example is with their love lives. Elinor gives up on her love without a fight because she thinks she can't be with him, and Marianne is willing to do anything she can to be with her love. The sisters find the other frustrating and incomprehensible at times.
Always resignation and acceptance. Always prudence and honour and duty. Elinor, where is your heart?

Jane Austen, Sense and Sensibility
Despite their differences, the sisters rely on each other, and their experiences changed them. After being crushed by John, Marianne wants to adopt more of Elinor's sense. Elinor, after finally getting with Edward, wants to adopt more of Marianne's sensibility. Their love lives taught them the importance of the other's most prominent personality trait.
I have been open and sincere when I ought to have been reserved, spriritless, dull, and deceitful.

Jane Austen, Sense and Sensibility
Austen's other five books include close sister relationships as well, which may have been inspired by her sister. Her sister's name was Cassandra Elizabeth, and they were very close.
---
For more on Jane Austen, click here.
FEATURED IMAGE VIA HULU