Hey, there fellow readers! It's time for another installment of the Bookstr News Roundup! For those who aren't familiar with Bookstr News, this is a weekly series where we gather all of the biggest news happening in the bookish world over the last week and deliver it straight to you! As per usual, we've got a lot to cover so let's get right into it!
---
Toni Morrison's Novel Returned to Public Schools
Starting things off with our weekly book ban update, this one actually is good news for once! After three hours of debating, a Pinellas County committee in Florida made up of seven people voted to keep Toni Morrison's The Bluest Eye in their high schools.
Morrison's novel is one of the most contested novels in the country and subjected to frequent book bans across the state. It was banned from Pinellas County schools back in January after a complaint from a parent. While it initially started in one high school, the ban quickly expanded to cover the full county.
In an email to the school board district chief strategy officer Jennifer Dull writes, "After discussion, the team recommended that the district make 'The Bluest Eye' by Toni Morrison available for self-selection in district library media centers for students in grades 9, 10, 11 and 12 with no parental permission requirements."
Teachers will be able to teach the book in class, but must first follow district procedures such as getting parental consent and offering alternative learning materials. The decision to allow this was made after looking into the ages of the students as well as the educational value of the book in question.
While the school board is glad about the decision that was made in keeping the book, it should be said that this decision took three months to make. This decision comes at a very tough time for Florida as Governor Ron DeSantis and the Legislature have made it very easier for book bans to occur.
While it would be ideal for this not to have to be a thing that's happening at all, the decision that the committee made is one that I can understand and get behind. Thankfully more students will get the opportunity to read Toni Morrison's work.
---
Scholastic Faces Rightful Backlash
Scholastic, the world's biggest publisher/distributor of children's books, is facing backlash for its actions in handling diverse content. Author Maggie Tokuda-Hall revealed last week that the publisher required her to omit all mentions of racism from her book as well as remove a paragraph that discussed her family's time in American concentration camps. What makes this all the more awful is that the book they're talking about in question, Love in the Library, was chosen to be part of a series that spotlights AANHPI narratives.
In response to Scholastic caving to right-wing pressures to censor diverse and LGBTQ+ stories, author Kelly Yang took to social media to express her thoughts on how Scholastic is caving to the demands of an accelerating fascist group and mentioned her own experiences as a BIPOC author in a very important video. Yang is one of the 663 authors who signed an open letter to Scholastic's Education Solutions Division and the author of The Front Desk.
I'd like to leave this section with a passage from the video because I feel that it reflects the issue at hand and Yang says it much better than I could:

"As one of your top authors, I'm asking you to have more courage. You cannot be quietly self-censoring. Whatever pressure you may be facing, know that your authors are facing even more pressure. And we're still out here writing these books. Risking our lives. Bleeding to make you millions. Trying to write the books for the next generation that will hopefully improve the world."
She continues, "Let me tell you, it's not easy. I am not a giant corporation. I am an individual. Every day people attack me personally. They write me emails, they come into my comments and my DMs. I had a guy show up at an event and whisper in my ear how much he loves seeing my books get banned. And yet, every day I keep going. Do you know why? Because I am brave.
Despite getting paid pennies on the dollar, we authors are brave. The librarians—are brave. The educators—are brave. I need you to be braver.
You cannot choose which books to include in your Fairs and Clubs for kids nationwide and edit lines out because you're scared of DeSantis. If you want to carry Maggie's book, you gotta carry all of her books. If you want to carry Kelly Yang, you've gotta carry all of Kelly Yang—not some stripped-down version.
I need you to not cave to political pressure and be on the right side of history. Because it's the right thing to do. Because you can afford it with your 90% market share of the school distribution channel. If you're going to be deciding on a children's book for the entire nation, your taste has to reflect the entire nation. And because I know it's what Dick Robinson would have wanted.
I love you Scholastic. You've done a lot of good for a lot of kids, but how you play your next move will determine how you're remembered. The world is watching. I am watching. I hope you do the right thing."
---
You CAN'T Get It on Amazon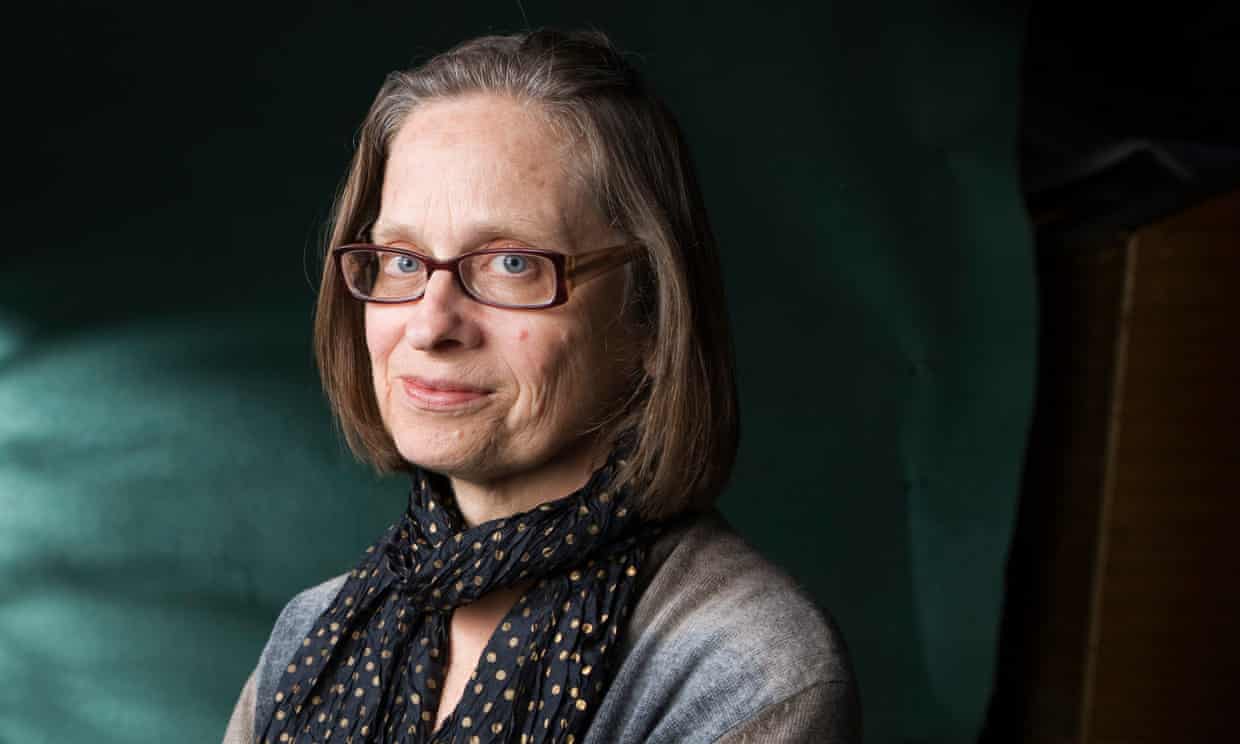 It has become second nature to many of us to just look up or buy a book on Amazon. However, prize-winning author Lydia Davis has decided that her new collection of short stories, Our Strangers, will not be sold on Amazon.
The novel will be published on October 5th from Canongate and is Davis's seventh work. It will only be sold in physical bookstores, Bookshop.org, and select independent online retailers.

Davis defended her choice by saying, "We value small businesses, yet we give too much of our business to the large and the powerful – and often, increasingly, we have hardly any choice. I am all the more pleased, now, that Canongate, with its long history of independence and its high standards, will be publishing Our Strangers and doing so in a way that puts my book on the shelves of booksellers who are so much more likely to care about it."
Davis is not the only author to do this with David Eggers refusing to sell his hardback edition of The Every on the platform back in 2021.
This choice comes at a time when many independent bookstores are speaking out against the difficulties of competing against an online retailer who often boasts much lower prices than physical stores can allow.
Here's hoping this is a positive thing that will lead many more authors to make similar choices in the future with their own books.
---
Huge Progress for Independent Authors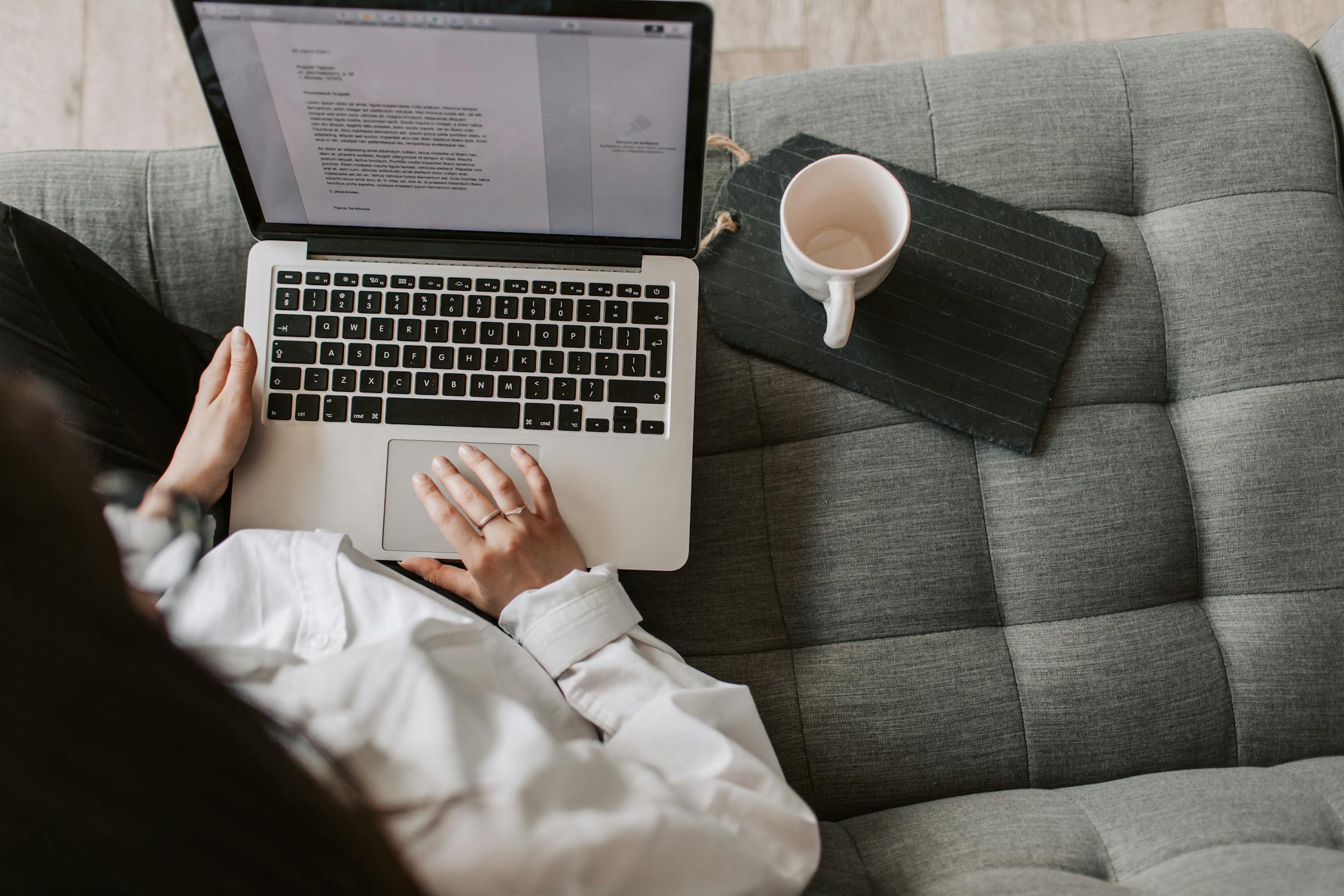 Things are looking up for self-published authors! A new study/survey came out from the Alliance of Independent Authors and it has great news to share! Though the organization is based in the U.K., over half of the respondents came from the States.
For one, the income for self-published authors rose substantially in 2022 compared to where it was in 2021 at a median of $12,749. In fact, independent authors generally earn more compared to authors from traditional publishing houses. Over 60% of respondents said that their income rose from 2021 to 2022. The survey found that "The average income of respondents was over $82,600 last year, an increase of 34%."
The survey had many other interesting things to showcase as well such as the number of books that were written and the genres in which they were written in as well. However, while there is progress being made and self-publishing is getting increasingly popular as an option for authors, that doesn't mean that independent authors get the respect that they deserve.
ALLi's campaign manager Melissa Addey said "More than a decade on, it's sad to see how little has changed in most quarters. It's time for literary organizations to wake up to the realities of how authors work and earn in the 2020s, and do right by all authors."
The key reports from the survey were showcased at the London Book Fair on April 18th at Author HQ.
---
It's Back….
It's no secret that Hollywood loves a reboot. That's why it should come as no surprise to anyone that Twilight will be getting a reboot.
To be more specific, it was announced yesterday that Stephenie Meyer's series of books will be developed into a television series mirroring other series like The Mortal Instruments: City of Bones, Shadow and Bone, and Percy Jackson and the Olympians: The Lightning Thief.
At the moment, all we know is that a series is being developed and that Meyer is expected to be involved in the production, and that it will be penned by Sinead Daly. It is unknown if it will be a straight retelling of the series, if another angle will be taken, or if it's a different story entirely.
Needless to say, given that Twilight is one of Lionsgate's biggest franchises it was to be expected that this would be happening sooner or later. We'll just have to wait and see how this develops.
---
And with that, it's a wrap on this week's Bookstr News! Be sure to check out our full video on YouTube and you can find our previous episode, here.
Featured Image via Scholastic, Lionsgate, and ALLi's Website | Brock Mackinnis on Canva