It's a romance trope as old as…women allowed in the workplace? Or something along those lines. Many couples meet and form lasting relationships at their place of work. So, it's no surprise that workplace romance novels are popular. From grumpy/sunshine to marriage of convenience, these novels are sure to satiate your office romance craving.
Fake Dating Trope
Family wedding, a story of an embellished fake boyfriend, and a proposal that can't be denied; sign me up for every one of these novels! They're hilarious and often include some of the most rip-roaringly disastrous moments that only endear the love interests me more. Aramas' rom-com checks every box and then some!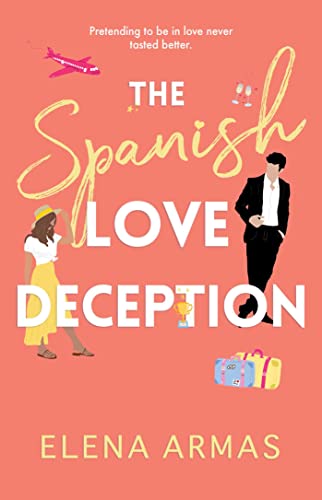 Catalina has to go to her sister's wedding, but there's a bit of a wrinkle in her going. She may have been telling her family about her exciting American boyfriend, and everyone is expecting him to attend. The problem, he doesn't exist. She has but a few weeks to find a guy to date who will agree to fly overseas for a family wedding and convince the whole family they're truly a couple. Coming down to the wire, Aaron, her handsome yet aggravating coworker, agrees to go and sell the love story. Can she get past his condescending personality in order to convince her family this hunk is really hers?
Marriage of Convenience
I know I've recommended this book in other romance articles, but I mean, when it fits and is the perfect romantic comedy, what else can a girl do? Rath and Charlee will always be one of my favorite office romances.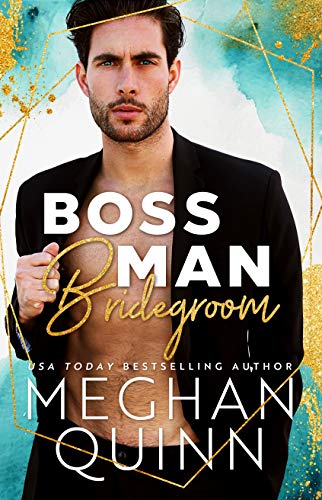 Charlee has a quirky, fun personality that is an acquired taste. Rath is a frat boy at heart but is all business when at work, and he likes things done in a quiet and precise manner. In fact, he has fired every EA he's ever had, including Charlee, within the first fifteen minutes of working with her. But she's the best, and comes back the next day like nothing ever happened, maxes out her credit card to convert the office, and Rath is confused as to WTH has happened. So they roll with things, and they become closer; then Charlee's grandma comes down with a mysterious illness and leaves her upset she might not see Charlee walk down the aisle in her wedding dress. What are they to do but get married and make her wishes come true? Can Rath get over his past experiences with office romances before he pushes Charlee completely away?
Grumpy/Sunshine
I cannot tell you how much I love Charlie-Mouse and T-Rex. This is my favorite book in Singh's Rock Kiss series. She couldn't have written a more perfect romance with real-world hang-ups. This office romance is nothing short of swoon-worthy and deserving of a binge-read.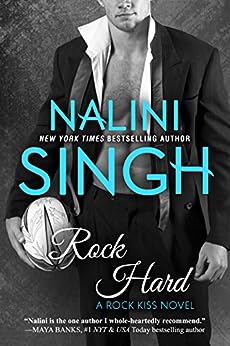 Gabriel Bishop is a retired professional rugby player who is a shark in the business world. He's a notorious CEO for hire who is known for bringing failing businesses out of the red. He wasn't expecting to find romance at his newest assignment. But when he meets Charlie after she mistakes him for a corporate spy and hurls a stapler at his head, he sees something in her she hides from the rest of the world: a highly intelligent and beautiful woman, despite the baggy clothes she hides under. But Charlie is still emotionally broken and suffers from PTSD after a horrendous encounter with her ex, who's set to get out of prison soon. Can Gabriel bring out the best of Charlie and help her heal while maintaining his focus on work and crushing the competition?
Enemies to Lovers
One of my favorite romance tropes is enemies to lovers. It could be that it's a reflection of my own romance or just the voyeuristic excitement I get reading about two people who go from tearing each other down to tearing each other's clothes off. Either way, the chemistry that comes from novels with this trope is hands down amazing.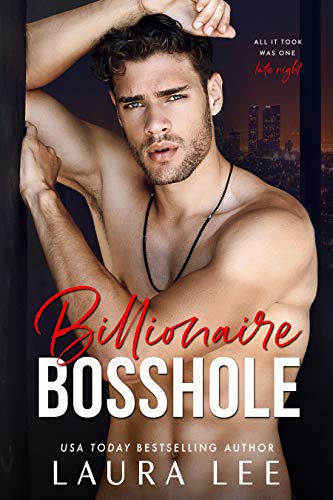 In fantasy novels, we've got alpha-holes, and in contemporary office romance, we have boss-holes. You know, jerks who are placed in management… The rivalry between Quinn and her boss-hole Rowan is so taut with tension that it could be cut with a knife. He is hot as hell, but his personality makes it a bit more bearable for Quinn to keep her hands off the goods. Until one day, one thing turns into another, and things get steamy. Now all she can think about is repeating those spicy memories. But what happens when Quinn catches feelings for a man who lights up her body just as much as her anger?
Friends to Lovers
As much as I love enemies-to-lovers, there is just something so sweet about exploring a romance with a well-established friendship. I mean, you're significant other should be your best friend. They already know what you love and hate, what will make you happy, and how to care for you when you need it. What's better than that? How about a work relationship that turns into friendship and then morphs into romantic love?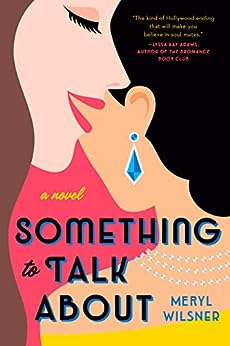 A Hollywood starlet and her dependable assistant become the talk of town after the often cold and aloof actress is seen making her PA laugh at a public event. The rumor mill quickly latches on to the idea that they're a couple, and soon a circus frenzy follows the two everywhere. They're already close, but when an impending movie release pushes them to spend even more time together, the rumors feel less and less like fiction and more like reality. What happens when they decide to give it a go?
From Contemporary to Fantasy
I love my contemporary office romance novels, but I'm a fantasy girl at heart, so you know I have to drop some paranormal fantasy recs.
This Sapphic fantasy romance is sweet and spicy! It's got second chance romance, monsters, why choose fated mates, and so much heat! This is book four in the Warts & Claws Inc. series that follows an evil HR department pitted against the office. Ember needs some protection, so Lea and Minni are brought in to keep her safe, but they're also ex-lovers. Tensions arise as the three realize they're fated, but will other obstacles keep them from being together?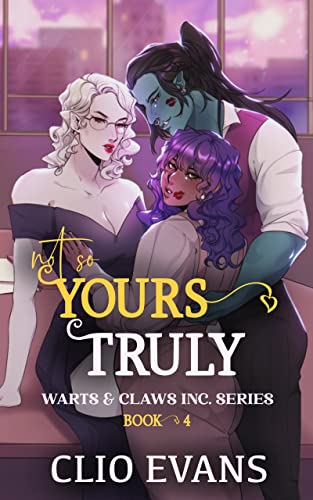 If you're ready for some laughs and a quick read, this is the book for you! A dorky necromancer is the new CEO of Lily's company, and she's his new EA. Things cross the professional line when he needs something from Lily to complete a ritual. She's okay to give him what he needs, as she's been desperate to know what he looks like under his ominous cloak. Now the human is salivating for her undead boss, thankfully, we get to read it all!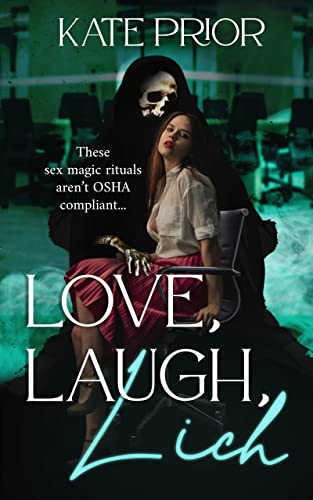 Finding love happens everywhere, but we love a good office romance! Did you see a favorite on the list? Make sure to tell us!
---
For more romance recs, click here.
FEATURED IMAGE VIA BOOKSTR / KRISTI ESKEW