The entertainment industry has a major influence on us in many ways, both positively and negatively. And so when mental illnesses are portrayed through the media it has the power to potentially heal – or harm – an audience. Today Bookstr wants to highlight instances where this portrayal of mental health and illness is positive and accurate. These shows and movies aim to destigmatize mental illness and bring people together through storytelling and lived experiences. We encourage you to go check out these amazing movies and shows!
Trigger Warning: This article discusses experiences with mental health issues (PTSD/BPD/anxiety etc). Please exercise personal care when reading.
TV Shows with positive representations of mental health and illness:
There is much to love about the comedy series Ted Lasso and the American coach who brings his unique brand of optimism to coaching AFC Richmond. Each character is incredibly complex and the show features each of their own unique histories and personalities. One of the most authentic parts of Ted Lasso is his experiences with panic attacks.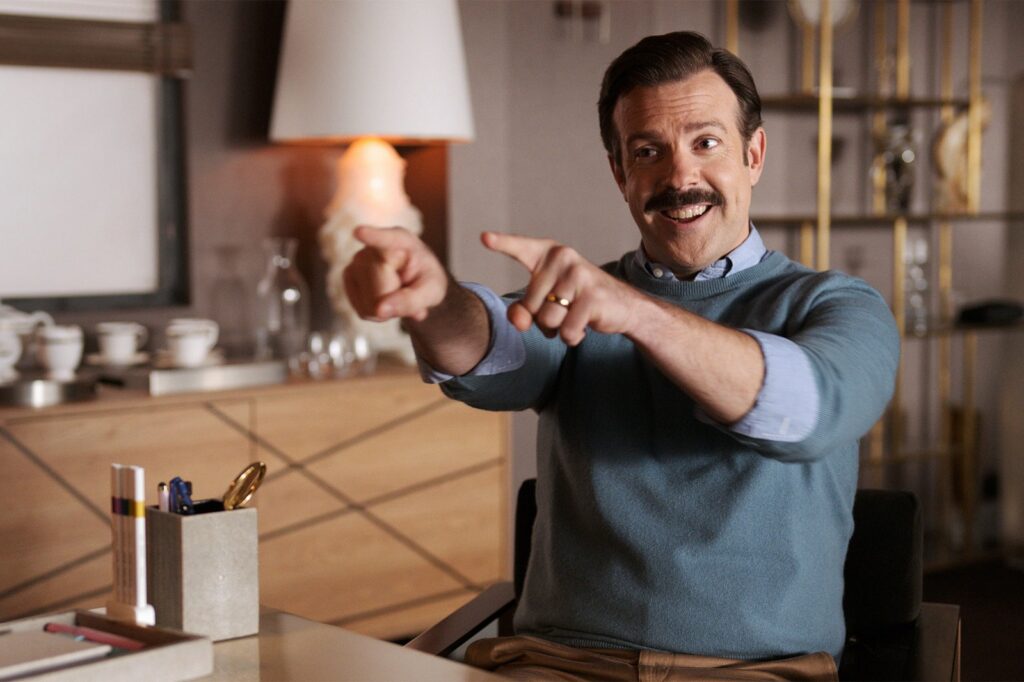 What Ted Lasso does so well is show that mental health conditions can exist under the surface for people who seem like they are doing "fine". What really makes this storyline poignant is the fact that Ted's friends fully support him when he discloses the fact that he experiences panic attacks. Watching Ted become more honest about his reality is truly aspirational and heart-warming.
If Ted Lasso has managed to heal our spirits during a rough time, Normal People broke our hearts when it premiered – and we have Sally Rooney to thank for it. This beautifully written coming-of-age tale of physical and emotional growth introduces viewers to Marianne and Connell, following the two characters as they weave in and out of each other's romantic lives.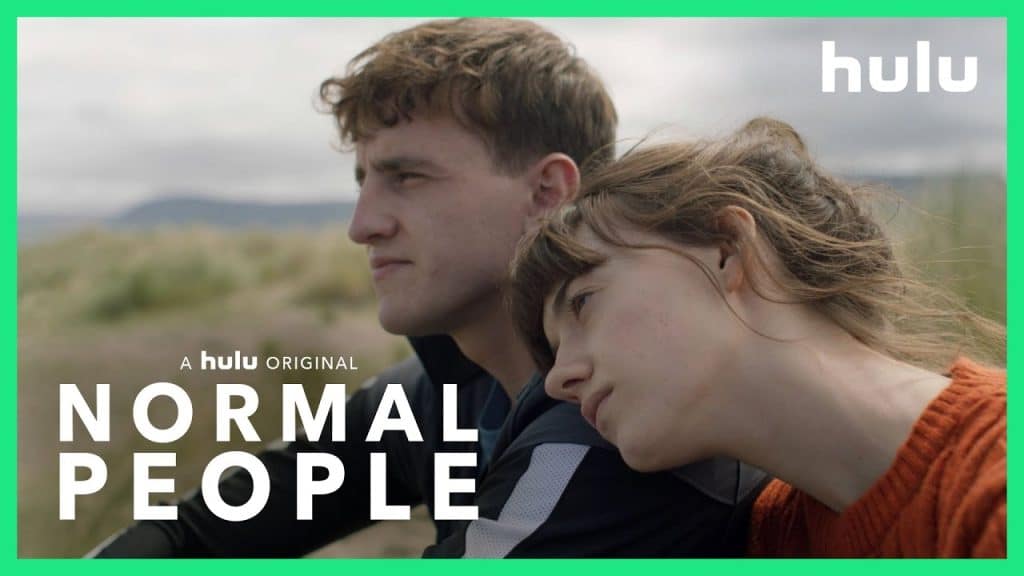 In addition to the intriguing portrayal of a somewhat toxic on-and-off relationship (at least to begin with), what makes Normal People so great is the way it handles both Marianne and Connell's mental health and follows their storylines as individuals, depicting their struggles with anxiety and depression and highlighting the subtle ways in they can manifest.
Sex Education features a variety of realistic teenage characters dealing with their individual experiences of secondary school. Otis suffers from anxiety about sex stemming from his mother being a sex therapist. Maeve deals with money problems and absent parents, forcing her to grow up sooner than her peers. Maeve's best friend Aimee deals with PTSD after being sexually assaulted on a public bus. All of these experiences are authentic and well-represented.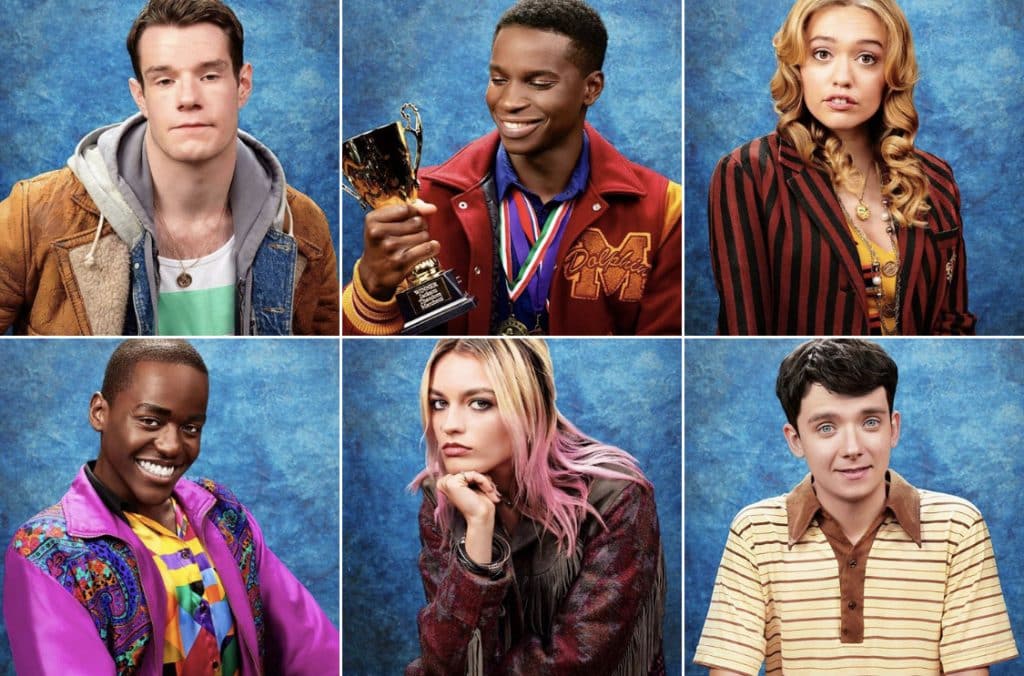 Head boy and champion swimmer Jackson lives with anxiety and panic attacks. The fluctuations in his mental health, depending upon whether he is accessing the right support and is on the correct medication, are very true to life. He is able to continue living his life with these conditions if these supports are in place. The series also offers viewers a complex portrayal of what Black queer teenagehood can potentially look like with Eric's, equal parts heartwarming and heartbreaking.
Black-ish is a comedy never shied away from portraying serious issues. Racism, sexism, and the COVID-19 pandemic were among the many real-world issues the show's characters encountered during the series' run.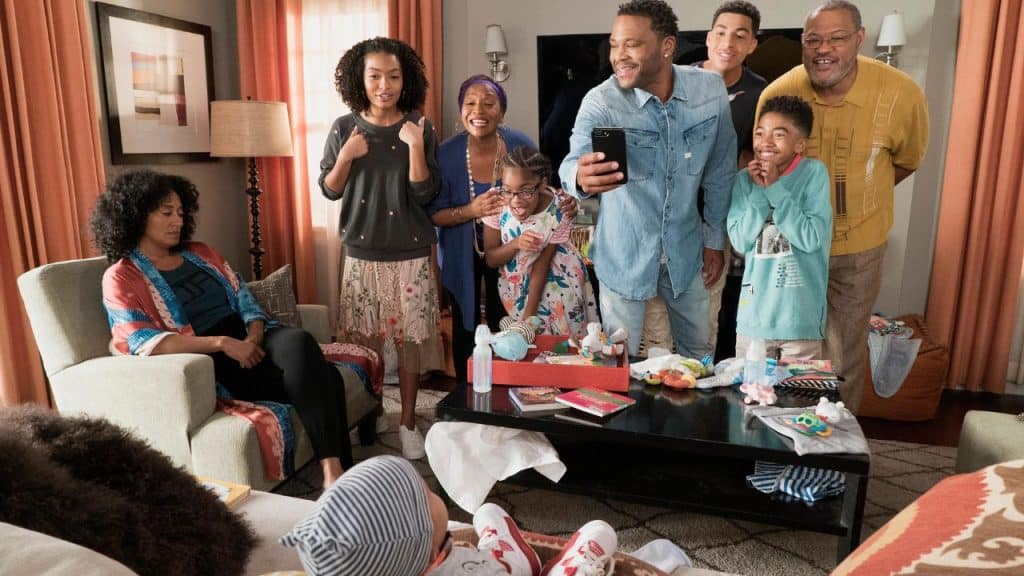 Rainbow in particular was always one of the show's strongest characters. Her experience with postpartum depression after the birth of her youngest son, DeVante, is handled with grace and honesty. This is an experience that is so often spoken about too little. Any attention to this very common mental health condition will hopefully make others feel less alone.
This black comedy-drama has been praised for shining a light on grief and depression. Created by and starring Ricky Gervais, the show follows the life of journalist Tony Johnson whose life is thrown into despair after losing his wife to cancer.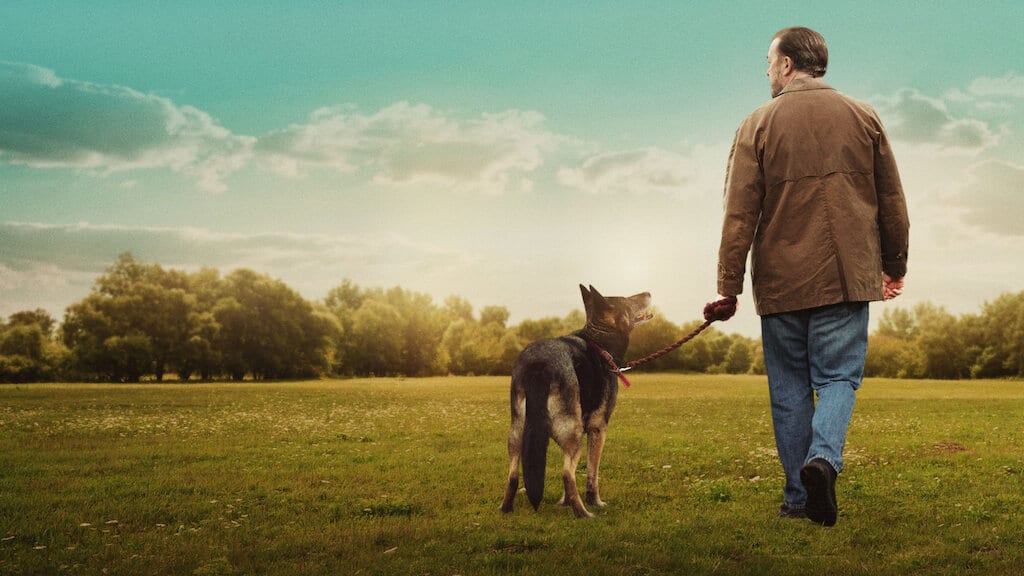 The show is a clever mix of humor and poignancy. Rather than showing someone who can easily overcome the trauma of loss, Tony continues to deal with the death of his wife in all three seasons, just at different stages of grief. From substance abuse and anger to slowly being able to reconnect with his friends, his experiences are so real and emotional for viewers.
Movies that feature and discuss mental health and illness:
Girl, Interrupted is based on the book of the same name by Susanna Kaysen. Set in a mental health facility, the film is an autobiographical story of Kaysen's experience of being hospitalized, and subsequently being diagnosed with Borderline Personality Disorder.
Borderline Personality Disorder is still one mental health condition that is poorly understood and frequently stigmatized. The fact that this was discussed so openly and in such an honest way in 2000 is a credit to Kaysen, and her courage to share her own story. Additionally, this movie captures the reality of hospitalization for mental health, and it's sobering.
One of the other patients is Lisa Rowe, a mysterious woman who exhibits sociopathic behavior. Lisa is incredibly manipulative and naturally great at creating connections with other patients for personal gain, characteristics that are quite common for a sociopath. Often, it was seen how Lisa would psychologically manipulate and play with others' emotions with little remorse. Lisa would turn on others when she didn't get her way, turning abusive and dangerous.
Silver Linings Playbook, based on the book by Matthew Quick, is a romantic comedy featuring Pat, a man living with bipolar who's just been discharged from a mental health facility. His character attempts to reconcile with his wife while developing his friendship with Tiffany.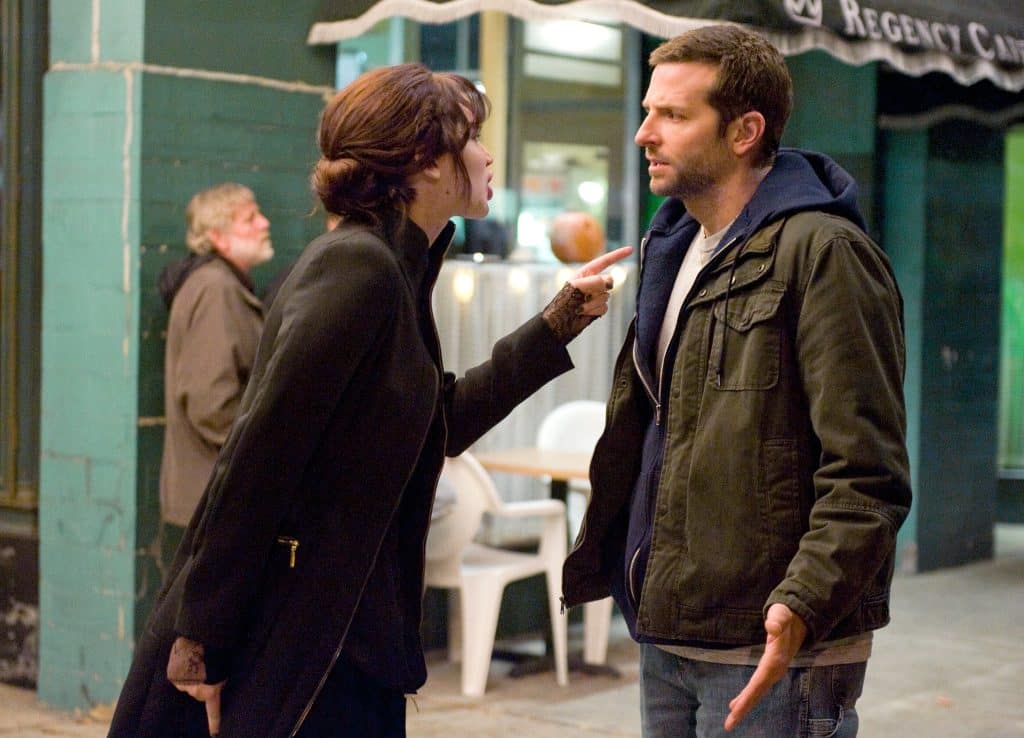 Bipolar is another often misunderstood mental health condition that is so often portrayed inaccurately. Pat's character is shown through a compassionate and authentic lens. The character is played in a very understated way, rather than descending into stereotypes about people with bipolar, making the portrayal more accurate and tasteful.
It's Kind Of A Funny Story, based on the book by Ned Vizzini, observes a teenager, Craig, who checks himself into a mental health facility after developing feelings of depression and suicidal thoughts. There, Craig meets many other patients with different kinds of conditions and begins to see things in a new light.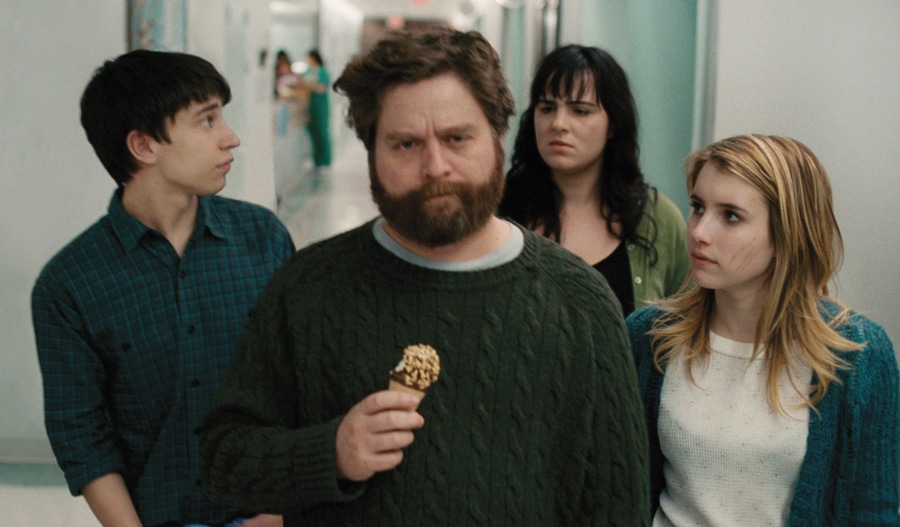 This movie does a great job portraying depression in teens without making it feel like teen angst. The portrayal of all characters is also genuine, never exaggerated or made to look as dangerous or incapable of handling emotion. Ultimately, the story shows a positive side to Craig's character and how he begins healing through his journey, something we definitely need to see more of in the media and entertainment industry.
Frank Oz's What About Bob? tells the story of Bob who has a massive list of phobias that interfere with his everyday life. His therapist, Dr. Leo Marvin, is certain that the answer to all of Bob's problems is his own best-selling book, "Baby Steps". Chaos ensues when Bob can't leave Dr. Marvin alone, even following him while the doctor tries to take a family vacation.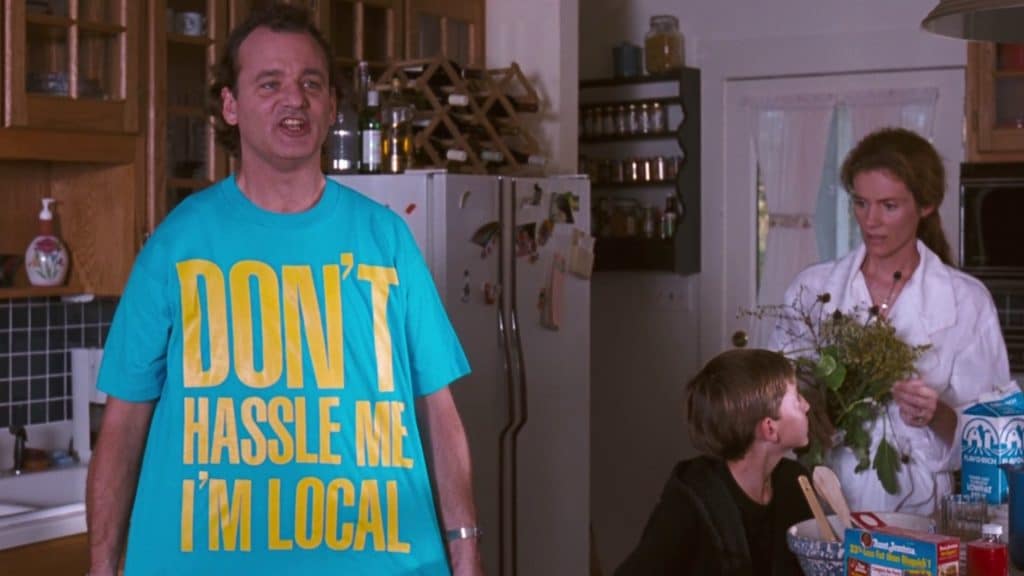 Several aspects of this story are incredibly accurate to the experience of mental health. Bob's experience of experiencing such heavy anxiety that it impacts his daily life is relatable to anyone who has experienced something similar. What may be even more accurate is seeing a mental health practitioner who holds themselves up as having all the answers, exclusively.
Considered one of the best coming-of-age dramas, The Perks Of Being A Wallflower focuses on the life of Charlie, a young teen who is entering adolescence while navigating his severe depression and PTSD due to some traumatic events. It is based on the book by Stephen Chbosky with the same name. The film explores teen life differently than other media by realistically portraying the struggles of dealing with daily triggers in life, touching on serious matters such as suicide, grief, anxiety, and trauma.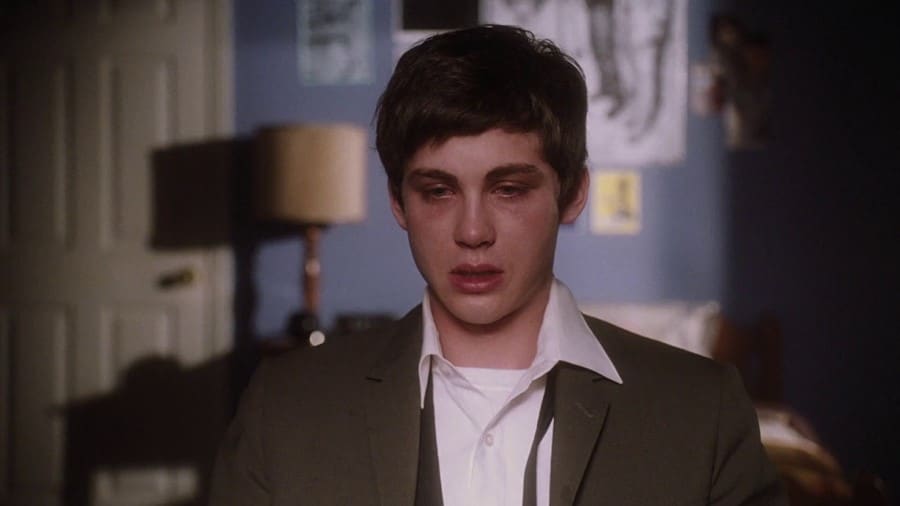 While Charlie makes friends, goes to parties, and attends school, his mental health keeps him from ever truly feeling happiness as he experiences his life. In addition to his state, his loneliness threatens to break the balance he tries to create in his social life. This film also highlights the importance of speaking up and seeking help for your concerns.
---
Analyzing how mental health is portrayed in the media is a great exercise that can reduce stigma and drive social change. These thought-provoking films and shows with positive portrayals of mental illnesses can increase our empathy and provide a sense of hope for those living with their own experiences.
For more representation of mental health and illness, read on here.
FEATURED IMAGE VIA BOOKSTR / CHLOE MOORE