An unprecedented California bill, AB 1078, will fine school boards for removing books that feature diversity, such as racial-related topics or LGBT content based on discrimination, has been passed by a vote of 5-2. This bill will not stop school boards from removing texts in general; however, it will stop make them pause when deciding why the texts are being removed.
The recent rise of book bans has mostly focused on literature containing LGBT+ content and racially diverse perspectives. The fines will possibly discourage school districts from removing those targeted materials.
State Superintendent of California, Tony Thurmond, in favor of the bill, stated, "Our students of color and our LGBTQ+ students should not be threatened for their viewpoints, and they should not have education withheld from them."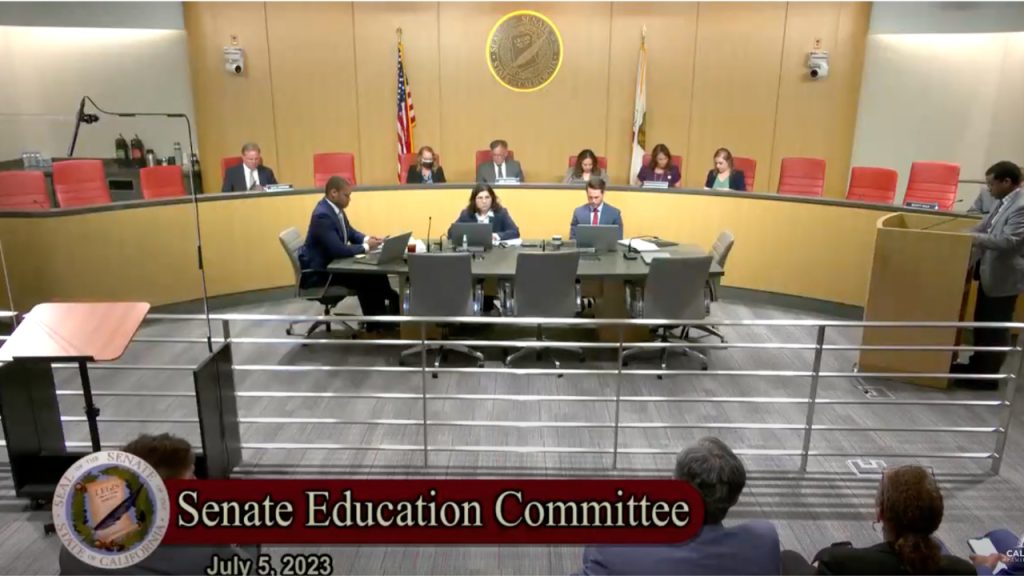 There have been some parents voicing their concerns about local control being stripped from school boards. Parents want to ensure that local communities can vote on the material put in schools or vote for the representative who makes the decision. State Senator Rosilicie Ochoa Bogh, a Republican representing parts of San Bernardino, Riverside, and Los Angeles counties, stated, "We focus so much on the color of skin, gender, sexuality, versus the content of character."
Later, she added, "When anyone expresses concerns, we vilify them." A lot of people feel that the curriculum should focus on science and math and see that topics such as race and sexuality are unnecessary. Those who are against book bans see the material as worth teaching as it teaches empathy and understanding of each other's differences.
A parent named Snyder also voiced her concerns over a book called This Book Is Gay, which was in her son's school library. "This book in my son's school explains sex acts in explicit detail that targets kids." She claimed parents will have no choice but to remove their children from public schools.
Another author of the bill, Assemblyman Corey Jackson, a Moreno Valley Democrat, said the legislation is an attempt to address book bans. People who criticize book bans say the practice silences writers and often affects marginalized communities. "These book bans deny students their right to access," said Corey Jackson.
Thurmond responded, "As a former school board member, I highly value local control, but local control does not give anyone the right to threaten, bully, or mistreat any of our students." Most people who are in favor of this bill are concerned that the majority of literature that is being removed or challenged is due to featuring LGBT characters or talking about racial issues. Removal of these texts for discriminatory reasons makes the students of these minority groups feel unsafe. Denying these students access removes them from their own communities and silence their own voices. Their classmates will also be denied access and lead to ignorance on important issues related to diverse communities.
"I've witnessed the consequences of curriculum denied in our community," Thomas said. Allowing different viewpoints minimizes echo chambers and the spread of misinformation. Also normalizing different perspectives discourages bullying.
"They feel threatened," Thurmond said of students after visiting Temecula Valley. "They feel attacked. They feel mistreated." He is referencing the BIPOC and LBGTQ+ students who are seeing materials removed or challenged just for having diversity. It is as if these students are not allowed to exist or just being themselves is something to be political about. These students just want representation and to be seen and accepted.
Thurmond reassures that school districts are not forced to use certain textbooks to teach subjects, and school districts are not prohibited from removing books. There will be a fine if a book is removed based on discrimination.
---
"In the first half of this school year alone, 1,477 books were banned nationally, with teachers and librarians threatened with prison time for shelving the wrong book," Thurmond wrote. "As state leaders elected to represent the values of all Californians, we offer our response in one shared voice: Access to books — including books that reflect the diverse experiences and perspectives of Californians, and especially, those that may challenge us to grapple with uncomfortable truths — is a profound freedom we all must protect and cultivate."
For more bookish news, click here!
FEATURED IMAGE VIA CANVA