Emily Dickinson vehemently avoided fame during her life, but her poetry has taken on a life and legacy of its own long after her death.
Career and Influence
Emily Dickinson was born in Amherst, Massachusetts in 1830. She was extremely reclusive in life and even known to be a bit of an eccentric hermit to those around town. A few of her biggest literary inspirations were Shakespeare, William Wordsworth, and Ralph Waldo Emerson — the transcendentalist latter of which likely influenced her love of natural imagery.
Her writing 'career' was really not much of a career. She wrote abundantly in the comfort of her own home (usually locked away in her bedroom) and only published about ten poems during her life. It was only after her death in 1886 that roughly 1,800 poems and letters were posthumously published in collections.
In addition to poetry, Dickinson kept consistent letter correspondences. Her most notable long-time correspondence was with her sister-in-law, Susan Gilbert, with whom she traded love letters for over thirty six years.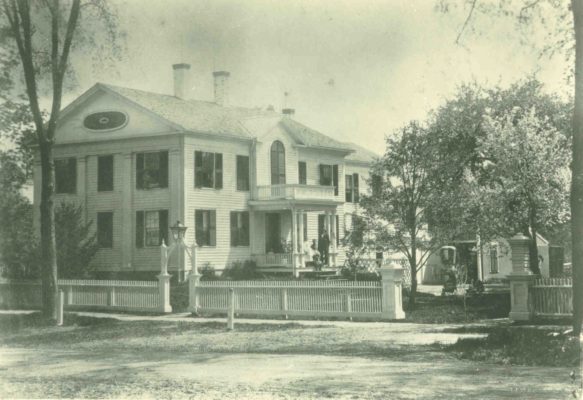 What makes her poetry unique?
Dickinson's poetry is visually striking and recognizable for her seemingly randomly capitalized words and heavy-handed use of punctuation, especially dashes. Take a look at the third and final stanza of her poem "'Hope" is the thing with feathers" here:
I've heard it in the chillest land —
And on the strangest Sea —
Yet — never — in Extremity,
It asked a crumb —of me.
She's also famed for her use of slant rhymes, rhymes that are not quite perfect. An example of this in the same poem is her rhyming the word "soul" with the word "all" in the first stanza.
In addition to these stylistic signifiers, Emily Dickinson's writings typically dealt with themes like death and nature.
Legacy
Dickinson's poetry has more than stood the test of time for her inventive style and language and her honesty about existential themes.
Emily Dickinson has consistently inspired writers since her death, including Anne Sexton, Sylvia Plath, and even Colleen Hoover. She's one of the most widely read poets of all time.
To read about another one of the most influential poets of all time, click here.
FEATURED IMAGE VIA AMHERST COLLEGE ARCHIVES & SPECIAL COLLECTIONS