Is your child transitioning to chapterbooks? Are they struggling to say goodbye to picturebooks for good? We have all been there before. It can be challenging for a child to turn away their colorful collection of picture books for pages and pages of reading words. But who is to say it has to be a difficult transition? Check out these recommendations that can help your child move on to chapter books.
It is everyone's favorite middle schooler book! Diary of a Wimpy Kid is a classic chapter book with plenty of illustrations for your kid to obsess over. With over eighteen published books in the series and countless movie spin-offs, Jeff Kinney's hilarious take on the middle school experience will surely have your child ready for chapter books. Follow Greg Heffley and his friends, family, school, and every other awkward encounter a middle schooler might have in the twenty-first century.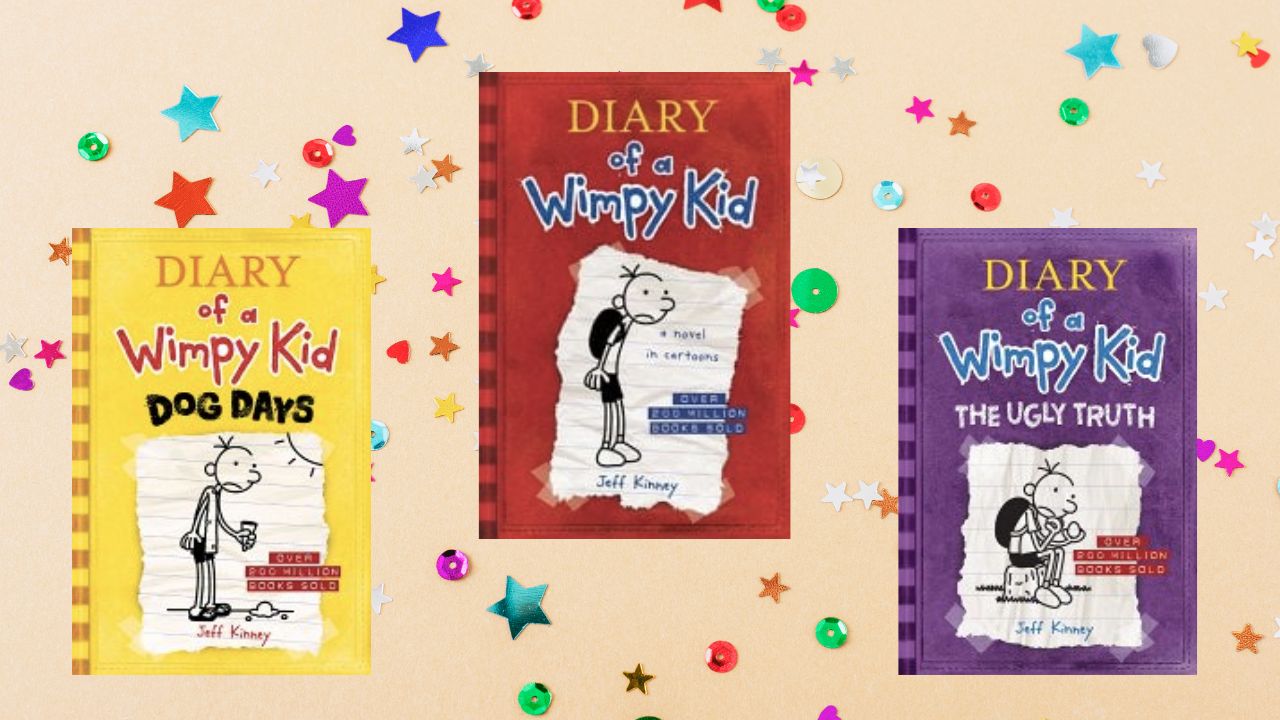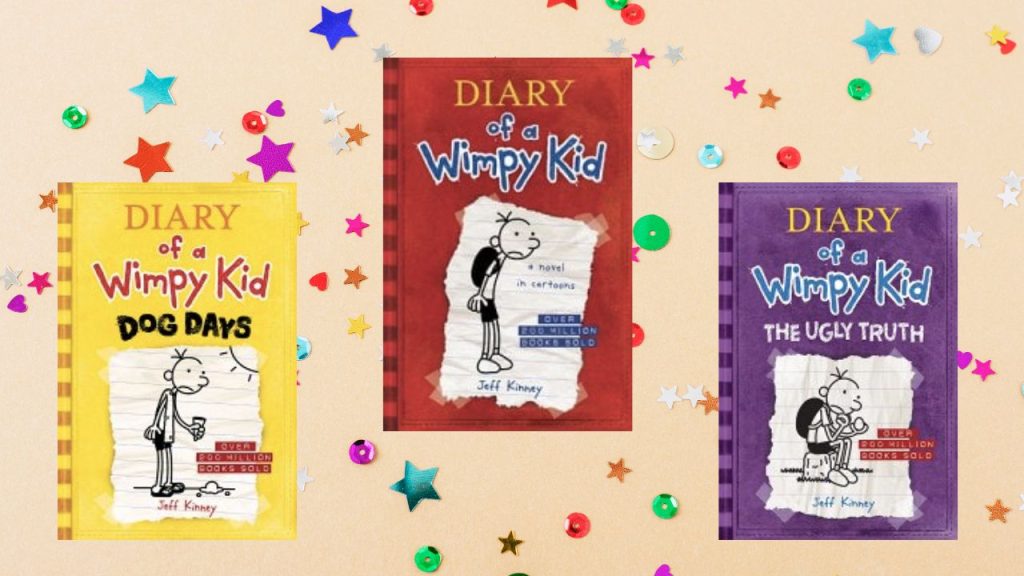 This was the first chapter book I ever read, and I remember complaining to my mom that I was being forced to read (I was a bit cheeky at a young age). Little did I know that this book would change my entire personality from an anti-reader to a bookworm. I guarantee your middle schooler will not get enough of Diary of a Wimpy Kid because years ago, I was in your kid's same position, and now I cannot stop reading for the life of me.
Giving a similar appeal to Diary of a Wimpy Kid, Junie B Jones is a collection of books about a girl named Junie and her experience in kindergarten and first grade. This may connect with a younger audience more than older middle schoolers because of Junie's young age, so be cautious. I would recommend this to younger middle schoolers and Diary of a Wimpy Kid for a few years older.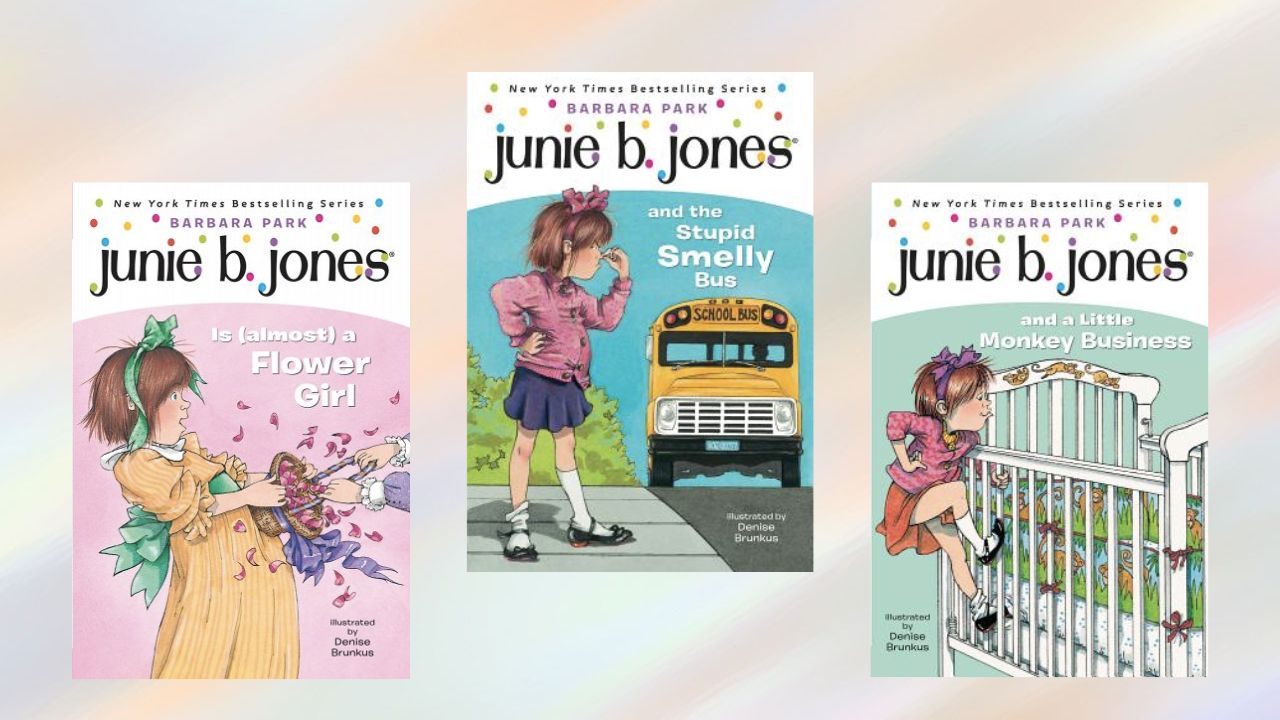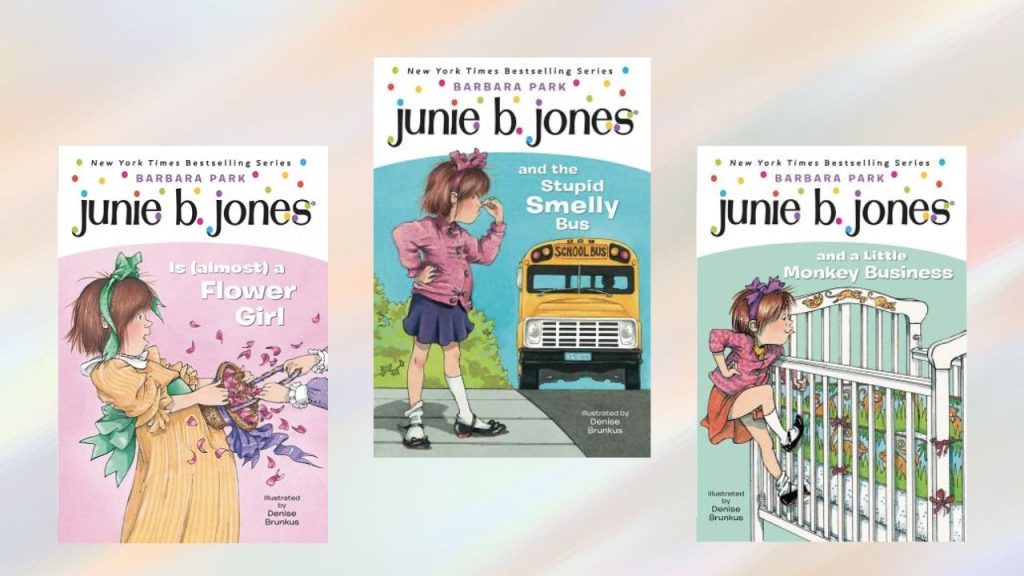 This is a great series, however, on transitioning out of picture books. The stories are silly, the illustrations are a great addition, and it will surely help your child break out of their picture book shell. 
Smile by Raina Telgemeier
This is a perfect transition from picture to words. Smile is a popular graphic novel by Raina Telgmeier. Inspired by Miss Raina's real life, the book follows the main character Raina, and her wild experience transitioning from kid to tween to teen.
Raina, unfortunately, had a bad fall, causing her to damage her teeth and get braces. Those braces stick with her from sixth grade to high school, and so does the reader. Follow Raina and her years of growing up, where she battles her messy teeth, bullies, and family struggles. 
Hooky by Míriam Bonastre Tur
Hooky is a popular graphic novel series about twins Dani and Dorian, who find themselves in a worldwide war between witches and humans. How did they manage to get involved in this nightmare of a mess? The two missed their bus to magic school. This is a comical, adventurous graphic novel accompanied by wonderous illustrations from Míriam Bonastre Tur, who is also the author.
I believe the book will have your child focused and excited to find out the results of Dani and Dorian's mishaps. But more importantly, this is a perfect book to help guide your child towards more chapter books than picture-based ones.
This is a do-not-miss series; I could not imagine my life without this collection of books. The Magic Tree House follows a brother and sister, Jack and Annie, and their magic treehouse full of books. The two discover its power when they open up one of its many books and are magically brought to its location. Whether it is 200 years in the past or on the moon, Jack and Annie will learn anything they can wherever they are sent in history.
I love this collection of books because the sibling's adventure is always a page-turner. Jack and Annie are very likable main characters that I felt connected to at a young age. I can imagine them impacting your child just like me. Another great addition to this series is that it has a lot of non-fictional facts and topics that can educate your child. So, your child will read more than adventures, but real history. This is a great collection to start with if you are looking to help your child transition to chapterbooks.
If your child is struggling to find the perfect book to read after years of picture books, I recommend any of these wonderful books! I believe any one of these titles can help your child find their interest in reading. If you are looking for similar titles, check out our website Bookstr.com for more awesome books!
---
Want more children's book recommendations? Click here for more.
FEATURED IMAGE VIA CANVA