It's time to explore the truth of another Freaky fairytale. When we read Rumpelstiltskin as children, we only see the silliness of the tale. But the truth is Rumpelstiltskin has a darker and more ominous undercurrent filled with warnings for children. So let's explore these warnings of lies, greed, and deceit read to us in Rumpelstiltskin.
The inspiration for Rumpelstiltskin came from a game published in Geschichtklitterung or Gargantua written by German satirist and publicist Johaan Fischart (1545-1591). Within Fischart's book is the 363rd "amusement" or game that Rumpelstiltskin was inspired by, "Rumpele stilt oder der poppart." In translation, "Rumpele or Rumpeln" means to make noise, "stilzer" is a reference to a man with a limp, and "poppart" refers to a goblin-like creature that makes a lot of noise. So when translated, the game Fischart wrote was one where a child would be chosen as the goblin and would chase after the other children to make scary noises like a goblin.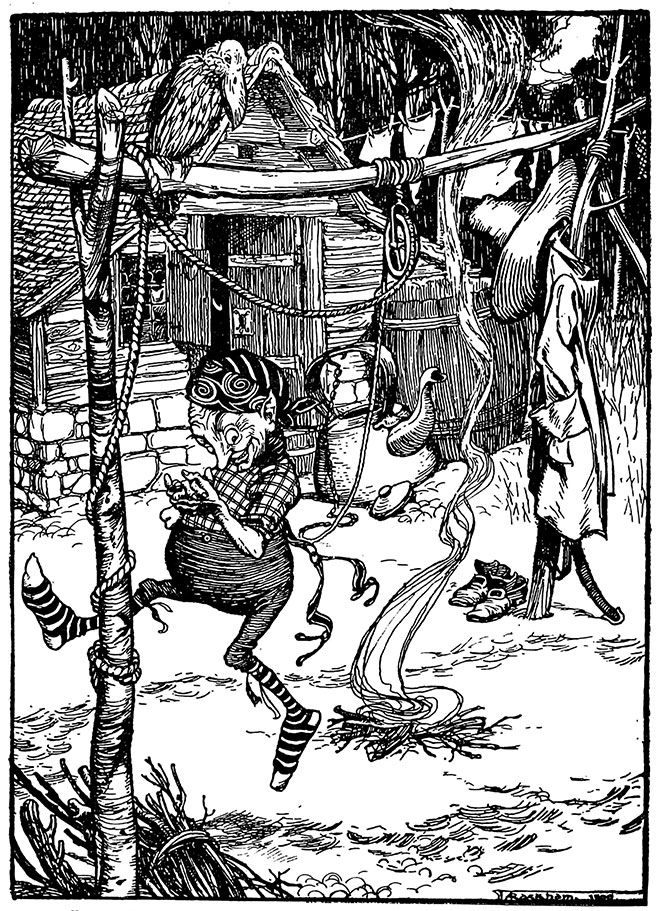 Now that we have explored the confusing inspiration behind Rumpelstiltskin, let's dive into the story's warnings for children. So Rumpelstiltskin is a story about the miller's daughter who is forced to spin straw into gold, and if she cannot, the king will order her death. However, a strange and unnamed man comes into the locked room and offers to help the girl in exchange for what she has to offer. But we should start at the beginning, with the lie.
The miller had to go and speak to the king about an unnamed matter, and to make himself seem important to the king, he lied and said his daughter could spin straw into gold. It is this lie that would force the miller's daughter into a precarious situation, where she had to bargain to save her life. The lesson for us, as children, is that even the smallest of lies can hurt the people around us as they become too big to control.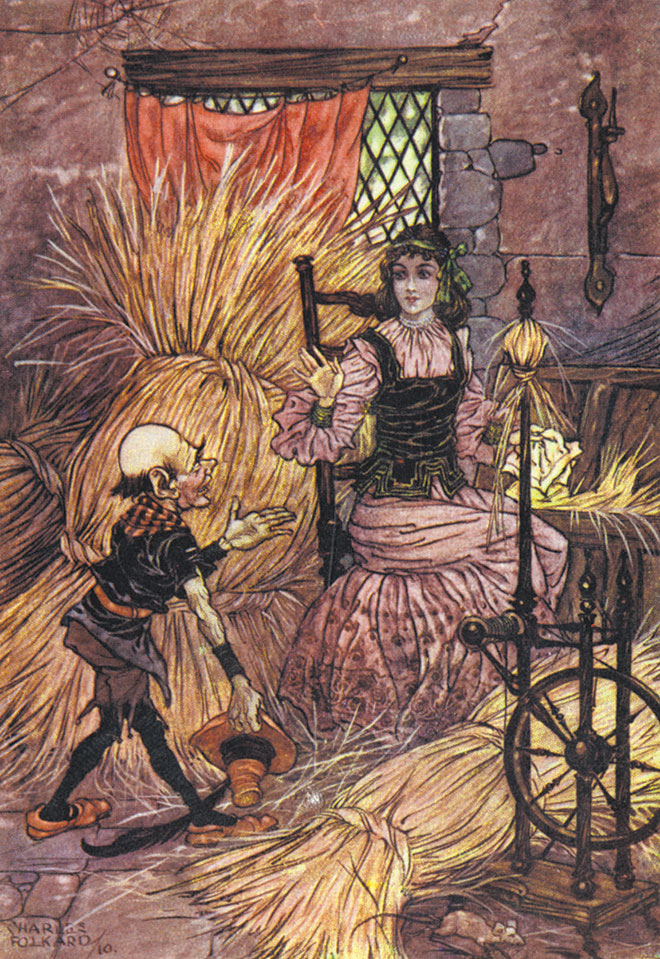 While this lie could have been dismissed by the king as a lie (because who can spin straw into gold?),instead, it was taken to heart, for the king was a greedy man. The king had the miller's daughter locked in three rooms filled with straw, each bigger than the last, and upon locking her in the first two rooms, the king threatened her life. The king told the miller's daughter if she did not spin the straw into gold by morning, he would kill her. In the third room, if she were to complete the task, she would be his wife.
This entire situation warns children about the danger of going along with someone else's lie. In doing so, the king threatened the miller's daughter's life, but again, no one could go against the king. In addition, daughters couldn't call their fathers liars either because a father's word was law (at least at the time this story was told). But still, the story's lesson or warning is that when you are greedy like the king, you can easily harm the people in your path.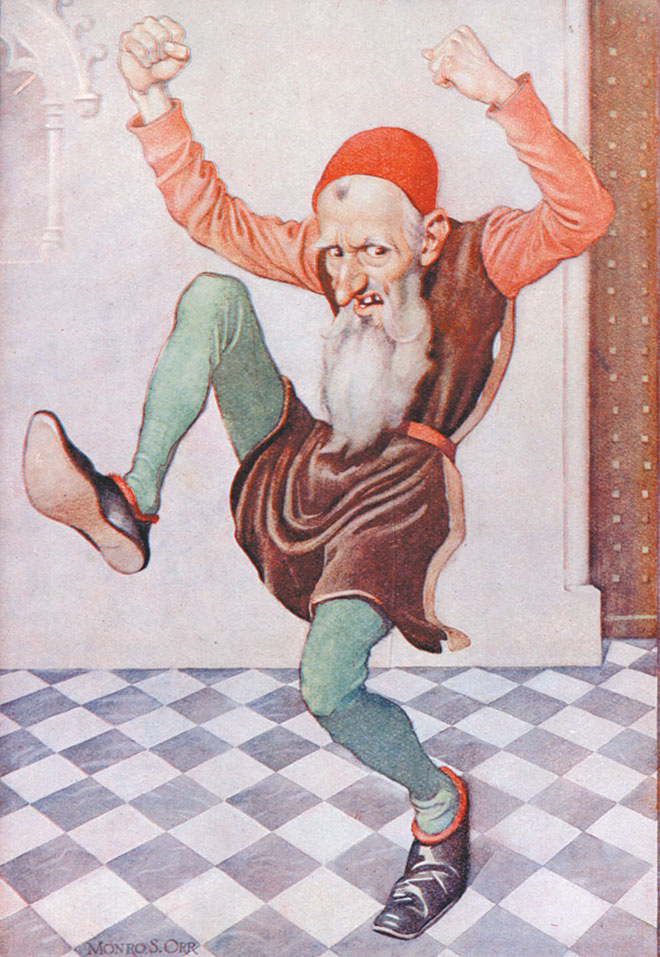 Now for the deceitful Rumpelstiltskin. While not an evil character, Rumpelstiltskin, is intentionally deceitful. He comes to the miller's daughter in her time of nee, but he does not help her out of kindness. Instead, he looks for payment. Due to her father's lie to the king, the miller's daughter is forced to pay the little man to save her life. So, Rumpelstiltskin spins the straw three times into gold, and when she becomes queen and has her firstborn, Rumpelstiltskin comes for the baby.
Begging the little man for another chance so that she can keep her baby, he tells her that she has to guess his name in three days or he will take the baby. She sends out messenger after messenger in hopes of discovering the little man's name. And after two days of incorrect answers, she finally has it 'Rumpelstiltskin,' and he's furious that he has been outwitted.
I think that this is the most important lesson of all for us as children. To trust no one. As children, we hear from our parents about stranger danger and not to trust anyone they don't already know, to not go off with a stranger asking for help. Rumpelstiltskin's tale drives that lesson deeper because it shows that even when the miller's daughter was in a dangerous situation, not of her own making mind you, she wasn't offered help out of kindness. Instead, a payment was required by Rumpelstiltskin, even if she couldn't have paid.
For Rumpelstiltskin variations click here, and to see my reference material click here. Stay tuned for another Freaky Fairytale and in the mean time, read more dark tales here.
FEATURED IMAGE VIA GRIFFYN TIJAMO, BOOKSTR