Crazy Book Genres is a series we have here at Bookstr that takes a look at the niche subgenres in literature. This week we're focusing on Cyberpunk Romance. This subgenre is all about the love between humans and machines. Without further ado, let's dig in and discover what it's all about.
Cyberpunk History and the Romance Evolution
Cyberpunk romance is a subgenre of sci-fi cyberpunk about AI and human love, and the despair that comes with it. It is typically mysterious and set in dystopian megalopolises. Although, it's unclear when the theme originated, the Cyberpunk genre originated in the '60s and '70s during the New Wave science fiction movement in the UK. In the US, cyberpunk didn't become prevalent until the early '80s.
The futuristic sci-fi genre spawned a number of series and hobbies, including RPGs and video games. If you're looking to get into cyberpunk itself, there's no better place to start than Cyberpunk by Bruce Bethke or Necromancer by William Gibson. Somewhere at the turn of the 21st century, the genre evolved, and romance was taking a larger role in the plot and tropes of the genre.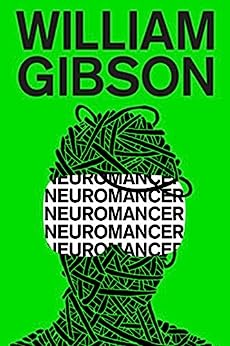 In 2002, Susan Squires published Body Electric which was a richly researched sci-fi novel that included romance as an arc, but the overall content was that of a cyberpunk thriller. Victoria Barnhardt creates a brilliant and sensual artificial intelligence unlike anything she's dreamt of. Now she needs to find a body, to free him from his synthetic cage, so he can come to life and be forever hers.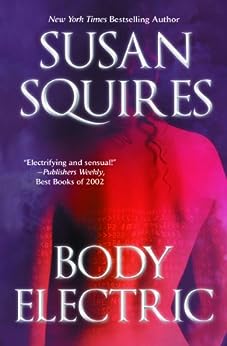 Distinct Tropes and Ideas of Cyberpunk Romance
Romance as a genre has a plethora of tropes that follow it no matter what other genre it's paired with. However, there are distinct tropes involved within this style of sci-fi-romance. They include:
Untamed love/lust
Forbidden love
Dangers of trust
Technological gifts
Cyberpunk Romance Books to Add to Your TBR
A young woman lives in a wasteland, surrounded by the Fallen. Her parents are killed, and her little brother, Douglas, is kidnapped. She has two choices. Save him or surrender to the Shadows. She's not giving up without a fight and meets a rogue who can help her find her brother. She has to learn to trust him and work together, even if it'll kill her. She develops feelings for him and wonders what would happen if she kissed him.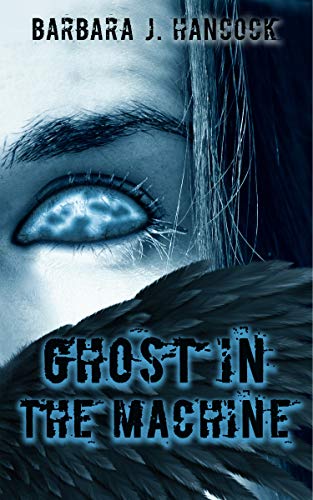 If you want a dystopian romance mystery with the dangers of trust trope, this is for you.
Nexus by Jarica James and Suki Williams
This reverse harem / why choose dystopian cyberpunk romance is set in the year 3246 in the city of Lumen. A female mechanic, a man who's part cyborg, four demi-gods, and a post-apocalyptic world, what more could you ask for?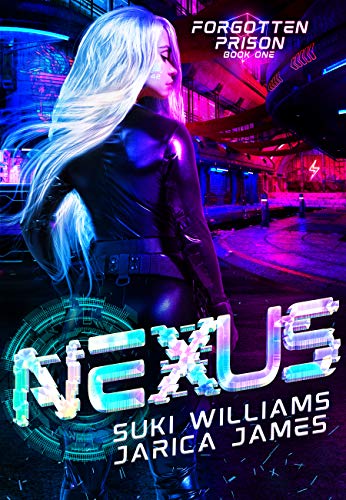 Mila and her bestie Wade, an advanced human that is half-cyborg, end up entangled in a conspiracy that lands them in an underwater prison. They come into contact with four imprisoned demi-gods in a place that shouldn't exist due to Mila's unique skills. Pick up this series to find out how this unlikely group brings down their dystopian government.
This cyberpunk romance has a transgender protagonist, Ian, with a deep distrust of all robots. And he should; robots are responsible for the death of his parents, which landed him in adoptive care. When he came out as trans, they kicked him out, and he ended up homeless. In comes a sweet detective who befriends our protagonist. Their chats turn into friendship until one day, Ian realizes he loves Detective Gilbert. The crux of the problem, our detective is an android. Can Ian look past this to finally find love and a home in the very thing that represents everything he lost?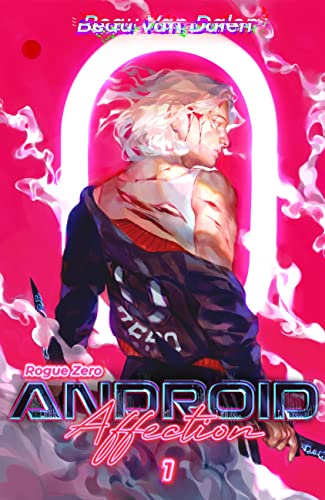 ---
Are you now just as interested as I am in picking up some of these reads? Do you have some suggestions for us on what we missed? Let us know!
For more Crazy Book Genre articles, click here!
FEATURED IMAGE VIA BOOKSTR / DAVID SK