Disney recently announced the full casting for their new Descendants spin-off movie, The Pocketwatch. Brandy is donning her glass slipper and gorgeous blue ball gown once again to reprise her role as Cinderella. 
A dream is truly a wish your heart makes, because this news feels like a dream come true for fans of Rodgers & Hammerstein's Cinderella. The 1997 musical film starred Brandy as Cinderella, Paolo Montalbán as Prince Christopher, and Whitney Houston as the Fairy Godmother. Brandy reminds fans that "It's Still Possible" when she shares the exciting news on Twitter. 
In an interview, Variety asked Brandy about the Rodgers & Hammerstein's Cinderella finally being added to Disney+. She said,
"I feel so excited, I feel so blessed to be able to share with this new generation this wonderful piece of art, Rodgers & Hammerstein's Cinderella. You know, I just had such a wonderful time working with such a diverse, multicultural cast and it was just like a dream come true. So I'm just glad that this new generation has, you know, this beautiful piece to enjoy and watch with their family. I think it's going to bring love to everybody's life."

— Brandy, Variety
And Brandy's reprisal role of Cinderella only strengthens what she said.
The Pocketwatch, a Descendants Spin-off
Descendants is a popular Disney musical film series about the children of the classic Disney villains and heroes. It focuses on Mal, daughter of Maleficent, Carlos, son of Cruella de Vil, Jay, son of Jafar, and Evie, daughter of the Evil Queen. All villains have been banished to the Isle of the Lost. Ben, the son of the King and Queen, allowed them to attend prep school in the Kingdom of Auradon. However, their parents want them to steal the Fairy Godmother's magic to release the barrier between the two lands so they can rule.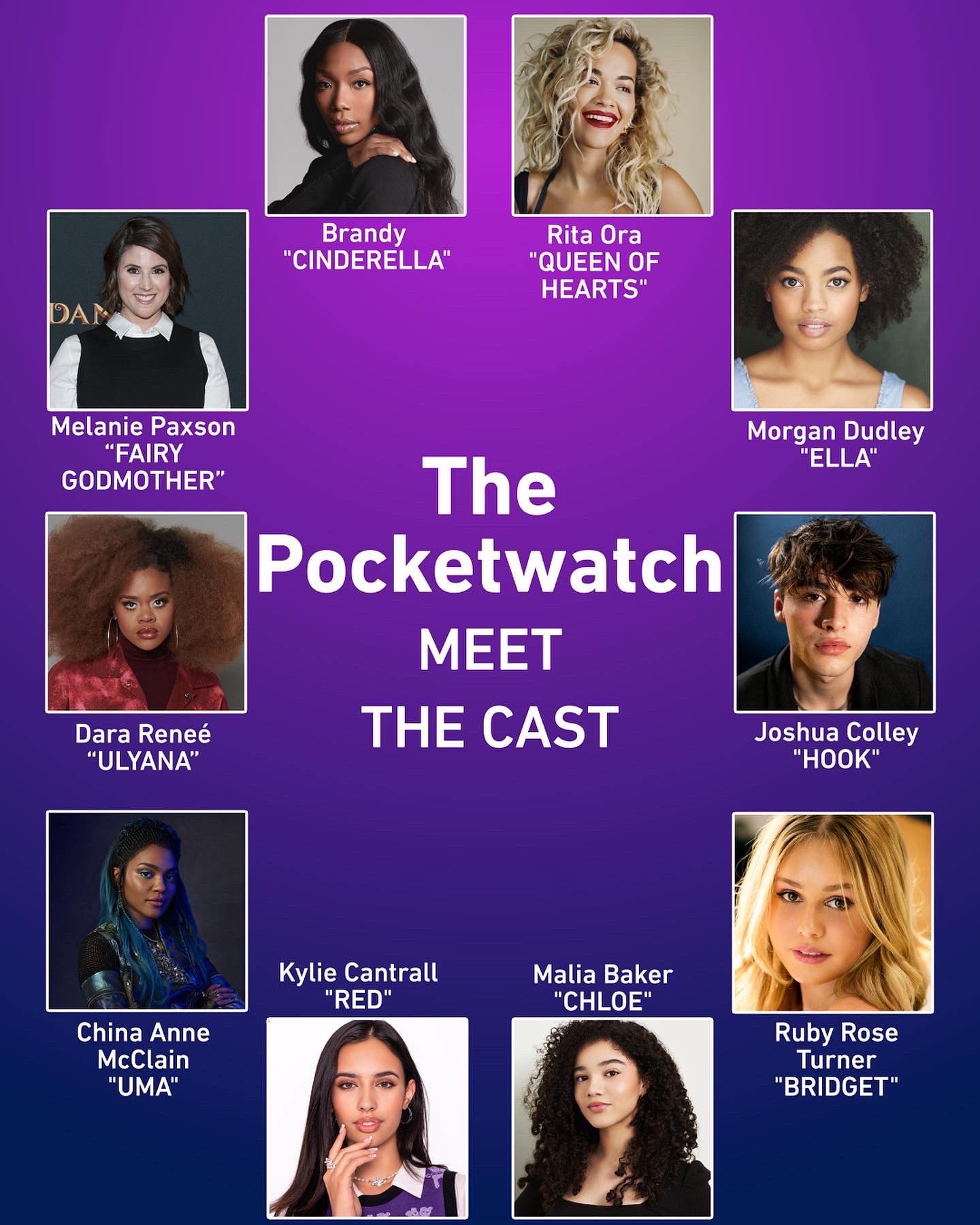 Meanwhile, The Pocketwatch is a spin-off of the Descendants franchise. The movie focuses on Red, the daughter of the Queen of Hearts, and Chloe, the daughter of Cinderella. During a celebration in Auradon, chaos happens causing the two to work together. They must travel back in time using a magical pocket watch of the Mad Hatter's son to save the kingdom from an event that will lead to grave consequences.
We are beyond excited to see a different take on Brandy as Cinderella as well as other classic Disney characters. There have been many portrayals of Cinderella, but there is no denying the 1997 Cinderella is a fan favorite. Although, The Pocketwatch is not a sequel to the 1997 film, fans are still excited regardless to see Brandy as Cinderella again.
For more book-related and pop culture news, check out more at Bookstr.
FEATURED IMAGE VIA TWITTER