The next film project from acclaimed director Guillermo del Toro will be an adaptation of the timeless story of Frankenstein. In an exclusive conversation with A-Frame, del Toro's longtime colleague and producer, J. Miles Dale, discusses the unique themes explored in the director's next film. With its impressive cast and a clear dedication to Mary Shelley's novel, del Toro's Frankenstein seems set to be a standout in the canon of cinematic monsters.
Discovering the Director's Monster Universe
J. Miles Dale claims that Guillermo del Toro's Frankenstein expresses his desire to establish his new "Monster Universe." While del Toro had considered working with Universal Studios on a film that would have included classic monsters like The Bride of Frankenstein, Creature from the Black Lagoon, The Invisible Man, and the Wolf Man, he ultimately decided to go in a different direction. The Shape of Water, the Best Picture winner from 2018, was an early example of his creature-centric storytelling approach. Del Toro has now reached the point where he can give Frankenstein his unique perspective.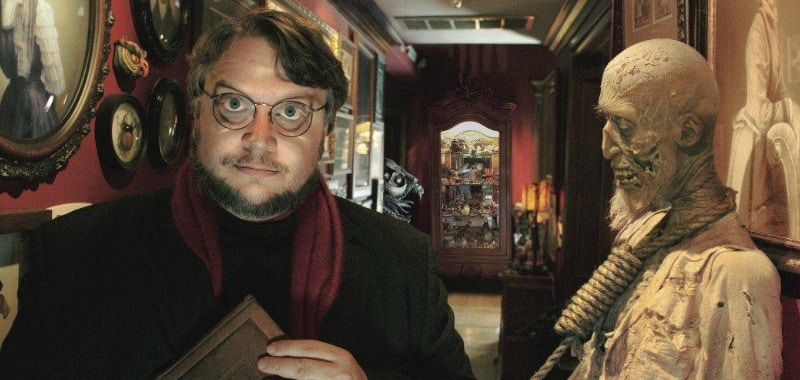 Dale stresses that the emotional heart of Mary Shelley's 1818 work will be explored in del Toro's adaptation, as opposed to the more surface-level themes of man vs. nature and the dread of the unknown. Whereas these elements have been highlighted in previous cinematic adaptations of Frankenstein, del Toro's version emphasizes the importance of family. The producer says Del Toro and Dale recently lost their dads. They have a special connection to the film because it examines the father-son bond. Dale calls del Toro's contemplation of fatherhood a "father trilogy," with Frankenstein as the last chapter.
Honoring Mary Shelley's Legacy
Audiences may be certain that del Toro's adaptation of Mary Shelley's Frankenstein will be respectful and authentic. Dale recognizes the novel's significance and influence on subsequent literature and film. The goal of this adaptation is to stay loyal to the spirit of Shelley's masterwork while delving further into the characters' interior conflicts. Guillermo del Toro discussed the influence of James Whale's 1931 film version of Frankenstein on his childhood in Mexico in a prior interview with A-Frame. He said that Frankenstein represented similar, foundational understandings of humanity for him. Since the main characters find themselves in a foreign environment where they must learn to survive or face certain doom. The universal themes have always informed del Toro's creative outlook on hardship and self-discovery.
A Stellar Cast and Exciting Prospects
Andrew Garfield, Oscar Isaac, and Mia Goth will be among the film's stellar ensemble cast. Dale shares his excitement and remarks on the excellent caliber of people drawn to work with del Toro. The director's rising star status in the business has resulted in an influx of talented performers wanting to work with him on his ambitious projects, and this casting decision is in line with that trend. There has been increasing anticipation for Frankenstein despite the absence of an official release date.
A ship frozen in ice will be shown in breathtaking detail in the film, which is additional evidence of del Toro's incredible attention to detail and innovative workmanship. As audiences everywhere wait breathlessly for Guillermo del Toro's next directorial effort, it's easy to see that he's found the sweet spot where he can push himself as an artist without compromising the signature aesthetic that made him famous.
---
Frankenstein, directed by Guillermo del Toro, is set to wow viewers with its nuanced storytelling, stunning visuals, and fidelity to Mary Shelley's novel. Del Toro's promise of an unforgettable and thought-provoking experience rests on his exploration of the complex dynamics of family and his investigation into the core of being human. Fans of both del Toro's depiction of Frankenstein and Shelley's timeless story are counting down the days until the picture finally hits theaters.
Click here for more book updates!
FEATURED IMAGE VIA GEEKTYRANT