You'd think it'd be easy to buy for a book lover; after all, they've given you a 3,000-book-long TBR to choose from. But maybe they've bought all the popular ones you were planning to buy to make it easy on yourself because how are you supposed to narrow 3,000 down to five? And maybe they didn't get the hype for the popular books either and are now put off by anything that gets all the attention on social media. Well, desperate shopper, may we introduce nine underrated books that are sure to satiate that refined book tooth!
Condemned to execution for murder, Yelena accepts a once-in-a-lifetime reprieve. She'll have rooms in the palace, access to the best meals — and be constantly at risk of death — as the Commander's food taster. But the Chief of Security, the brooding Valek, takes no chances on the newly freed prisoner, feeding her fatal Butterfly's Dust, which can only be cured with an antidote — that only he has. As Yelena continues to try to find a way to escape, rebels plot to seize Ixia, and she develops magical powers that are forbidden. But as Yelena and Valek investigate a sudden illness circling the palace, she'll be forced to confront the past she thought she knew.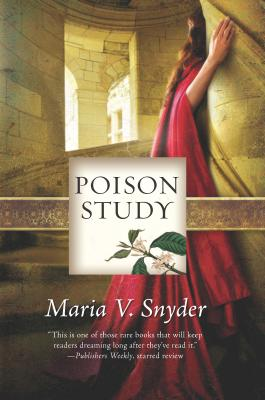 Perfect for fans of The Prison Healer by Lynette Noni, Snow Like Ashes by Sara Raasch, and Graceling by Kristin Cashore.
2. Uglies by Scott Westerfeld
Tally is about to turn sixteen. Meaning she'll soon be eligible to undergo a procedure that will turn her from a repellant ugly to a stunning pretty and live in luxury. But when her friend Shay rejects the procedure and runs away, Tally is left with the choice to find her friend and turn her in, or never become pretty at all. Her choice will show her a whole new side to the world she thought she knew.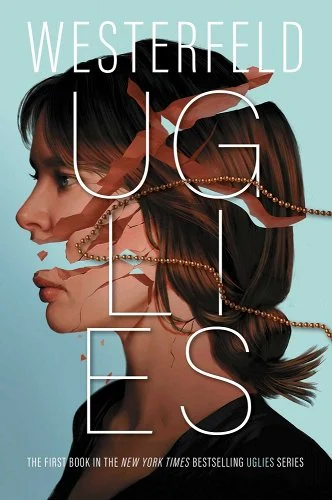 Perfect for fans of Flawed by Cecelia Ahern, Uninvited by Sophie Jordan, and The 5th Wave by Rick Yancey.
Syd (no pronouns, please), who works at the Proud Muffin, a queer bakery in Austin, has just been dumped. But baking has always been therapeutic, so everything should be fine. But the effects from the breakup ripple down into Syd's delicious breakup brownies and into the community as couples who eat them break up — even the owners of the Proud Muffin. But magical brownies can't be real — can they? The cute delivery person, Harley (he or they, checks the messenger pin on the delivery bag), thinks so. And they also think Syd's magical baking can save everything too.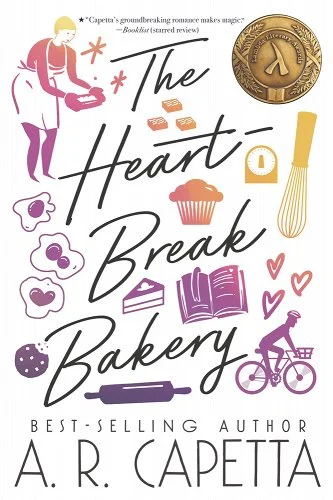 Perfect for fans of Practical Magic by Alice Hoffman and The Great British Baking Show with an all-queer cast.
For fans looking for a more grown-up Twilight but a less grown-up Game of Thrones, Crown of Dragons may be for you!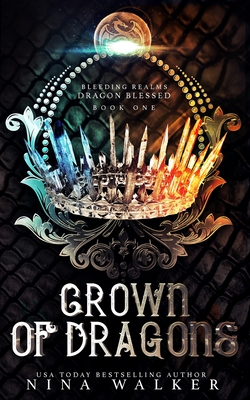 Hazel sees dead people. Like a bad TV show, they follow her around as though they are waiting for her to save them. Moving away to attend college in a small town sounded like a good idea, but they followed her there too. But now there's a new annoyance — Dean Ashton, a boy with a fire in his eyes and too many questions on his beautiful lips. She will ignore him. And she will act normal. Until she can't.
A world away, Khali is a princess — or she will be. As a dragon blessed with all four elements running through her blood, she's destined to become queen by marrying one of three Brightcaster princes. She won't get to choose which one. And she will be obedient. Until she's not.
Hazel and Khali's worlds are bleeding together. And these two vastly different girls are linked. Bound. Spelled.
In a land ravaged by drought, Lynn knows every threat to her precious pond. Coyotes, snowless winter, and people looking for a drink. She makes sure that anyone who comes never leaves thirsty — or never at all. But she's confident in her ability to defend her pond and survive. But as wisps of smoke appear above the mountains and mysterious footprints appear along the ponds edge, mark the appearance of strangers, it's all too clear that strangers have come for a drank, and Lynn has exactly what they want. And gunshots and nighttime threats make it clear that they won't stop until they get it.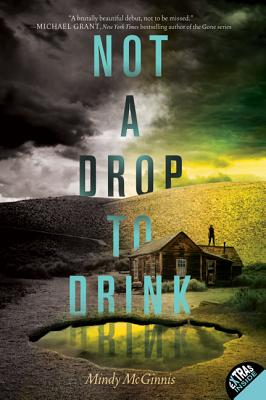 For fans of Dry by Neal Shusterman and Jarrod Shusterman and H20 by Virginia Bergin.
Jade was just a little girl when an earthquake destroyed New York City and blended two worlds together. Asphalt roads were replaced with cobblestone streets, cars with horse-drawn carriages, and a government for a magical Queen who can strip away emotions. Ten years later, as a Queen's guard, Jade doesn't remember when she last felt or cared. Until the Queen's runaway son, Prince Asher, returns. But as her blood boils under his taunts, her heart starts to flutter. As her soul begins to thaw, Jade starts to question whose side she's really on and everything she's ever known.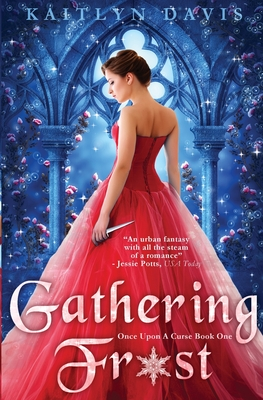 For fans of The Cruel Prince by Holly Black and The Lunar Chronicles by Marissa Meyer.
Iolanthe Seabourne is the greatest elemental mage in her generation. She's prophesied to save The Realm from the Bane, the most powerful tyrant the world has ever seen. Quite a task for a 16-year-old with no training. But Prince Titus, guided by his mother's diaries and visions, has sworn to protect Iolanthe and see the prophecy completed. But when he accidentally falls in love with her, he is forced to choose between his mission and saving her life.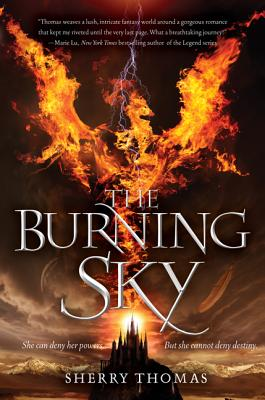 For fans of Cinda Chima Williams and Kristin Cashore.
Pitched as The Girl of Fire and Thorns meets The Queen of the Tearling, the story follows Freya, 23rd in line for the throne.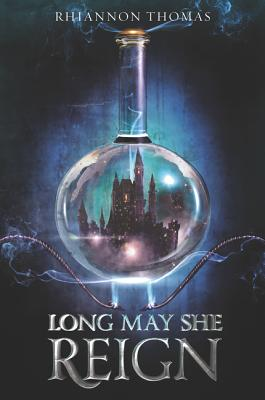 But she's okay with that, preferring her laboratory to the intrigues of court. However, when an extravagant banquet leaves the King and the 22 other successors dead, Freya suddenly finds herself on the throne. She may have escaped the massacre, but she still isn't safe. The nobles hate her, the councilors want to control her, and the assassin is still on the loose. Taking the investigation into her own hands, she trusts no one. Not her father, who wants the best for her but better for himself nor the King's handsome illegitimate son. As she unravels the mystery of the murders, she must decide if she's ready to rule and how far she's willing to go to keep the crown.
Zafira is a Hunter, disguising herself as a man to hunt the cursed forest of Arz to feed her people. To reveal herself would undermine all her achievements.
Nasir is the Prince of Death, assassinating threats to his father, the Sultan. To show compassion would result in brutal punishment.
Both are legends but neither want to be. But as war brews on the horizon, Zafira embarks on a quest to recover a lost artifact to save her suffering world from the Arz–just as Nasir is sent on the same quest to kill the Hunter. But an ancient evil is stirring and the prize they seek may be a greater threat than either can imagine.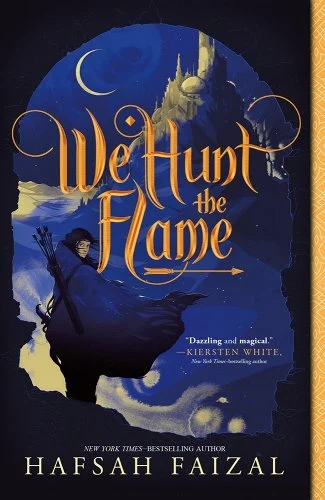 For fans of Tanaz Bhathena, This Woven Kingdom by Tahereh Mafi, and The Wrath and the Dawn by Renee Ahdieh.
With the holiday season only 56 days away, this list hopefully gives you more ideas on what to buy for that picky book lover in your life. Or maybe you've been a picky book lover the whole time and just need a break between the award-winning New York Times bestselling, reusing the same old tropes again and again, books. Who's to blame you? While several popular books may be worth the hype, it's never a bad time to delve into the underrated and underrepresented.
---
Click here to explore more underrated books that will blow you away! Need a couple more recommendations? Click here to find just that!
Browse these books and more on our Bookshop Fantasy bookshelf.
FEATURED IMAGE VIA CANVA