There are so many things readers around the world love and hate regarding their personal book collections and reading habits, but perhaps this year will bring some good changes for book readers. We all know the classic pet peeve that some readers abhor while others don't mind, and it's dog-eared book pages. But let's get real– there are so many more pet peeves, and each is personalized in its own way. So, let's dive into them and the bookish changes we hope for in 2023.
Pet Peeves
1. Interruptions
Don't you just hate it when you've gotten to the big battle in your book and someone interrupts you? It's one of my most annoying pet peeves. Now the person interrupting pulled me out of the battle zone I am trying to immerse myself in. Of course, it's like that for any interruption when I'm reading. What about you? Is an interruption one of your biggest pet peeves? Is it on the list of bookish things you hope will change in 2023?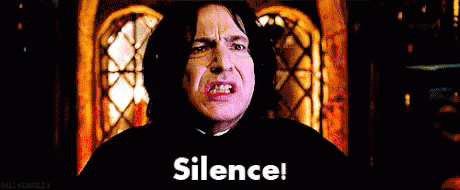 2. Stickers
I don't know about everyone else, but one thing that truly began irritating me over the years are stickers. You know the one that the bookstore put on the front covers and the back covers to indicate a sale. Those stickers! I get the idea behind them, but why? They're such a pain to peel off my precious books and why do they have to position the back sticker where it covers the synopsis? Does this irritate anyone else the way it irritates me?
3. Annotating Books
This pet peeve doesn't relate to rented college books, because to be honest I totally highlighted and wrote in those. It's allowed and hey, maybe my notes helped someone else. But are you on the side of annotating your books or against it? I'm totally against writing in library books, and if you don't really know your family/friend well, you probably shouldn't write a dedication on the front cover. However, if it's your book, what do you think? Does it annoy you?
I normally don't write in my books, except to put my name on the inside cover after I found out my youngest sister was borrowing my books for months without asking. It was the only way I knew to protect my books from being taken with hers when she got punished! Especially since I didn't know she them! The little thief!
Looking for more pet peeves click here and here.
Adaptations
There is absolutely nothing a book nerd loves more than seeing their favorite author's work brought to life on the big screen. They can either be a huge flop like The Vampire Academy's first movie adaptation or it can be a raving success. And let me tell you, the second go, with The Vampire Academy was a mega success! Fans are still waiting for Peacock's season 2 renewal announcement with anticipation! There are so many more books that should and will become adaptations this year.
4. The Witching Hour by Anne Rice
Set to premiere in January on AMC+ with eight episodes starring Alexandra Daddario, Harry Hamlin, and Jack Huston, The Witching Hour, will follow neurosurgeon Dr. Rowan Fielding as she discovers her connection and ancestry to a line of powerful witches haunted by a terrifying evil.
5. Will Trent based on the series by Karin Slaughter
Based on Slaughter's series, the new adaptation will follow Will Trent in this psychological thriller as he chases a killer. The show will air on ABC starring Ramon Rodriguez as Will Trent and Erika Christensen.
6. The Seven Husbands of Evelyn Hugo by Taylor Jenkins Reid
Coming to Netflix, the exciting and scandalous life of Evelyn Hugo will join the big screen as her rise and disappearance from stardom is explained. A fan favorite of 2022, The Seven Husbands of Evelyn Hugo is a highly anticipated adaptation of 2023.
While we would all love for others to respect our bookish pet peeves and reading habits, it just isn't possible that every pet peeve will be accommodated. However, we can always hope for more accommodation from others when we're reading. Did your pet peeves make the 2023 list of bookish things we hope to change?
---
Looking for more bookish adaptations for the new year? Click here.
Looking for more new year bookish ideas? Click here.
Featured Image via Allie Wadsworth / Bookstr