Pirates and their legendary tales get told over and over again by different media. Everyone loves a pirate story, but it gets old hearing about the exploits of pirates like Captain Jack Sparrow or Captain Hook. This is not to discredit the writers of these stories; their stories are fantastic. However, other pirate stories branch out and put a twist on legends.
The first pirate book on the list is a witty non-fiction. David Cordingly's account shows the vivid history of pirates. Cordingly breaks down the legends of pirates such as Blackbeard, Mary Read, Anne Bonny, and other pirates who sailed the high seas.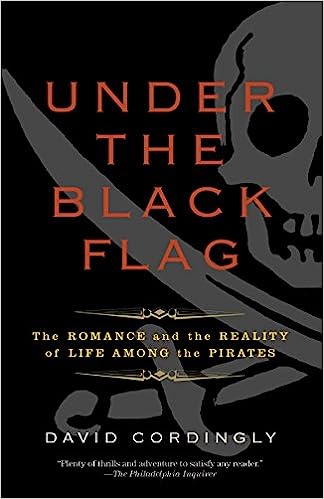 This novel shows the different ships and fighting techniques the pirates used. Descriptions of these legendary pirate's defeats are realistic. But the tale also accounts for fictional pirates such as Captain Hook and Long John Silver. These fictional pirates' paths are charted and explained in a witty narrative.
Imagine The Little Mermaid meets Pirates of the Caribbean but with a dark romance: you get this novel!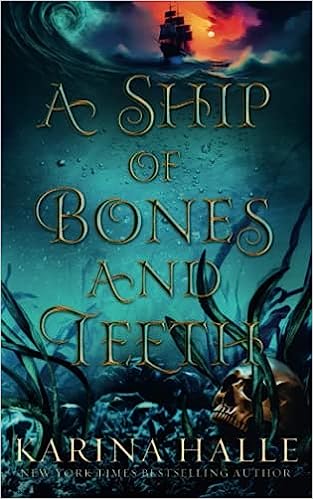 Princess Maren has been harboring a secret for most of her life. When she was 16, she made a deal with a sea witch to give up her soul and underwater life. In exchange, she would have the love of Prince Aerik on land. But everything is not what it seems, and neither is the prince. After years of abuse, Maren wants to leave him and get her life back. An opportunity arrives when she and Aerik get kidnapped by Captain Ramsay "Bones" Battista. Maren strikes a deal with the Captain, and she realizes he has secrets of his own.
The third book is from the famous Jack London. If readers remember Call of the Wild and White Fang, then they will enjoy this one! London takes readers on a journey through a pirate's life and a new perspective on a happily ever after.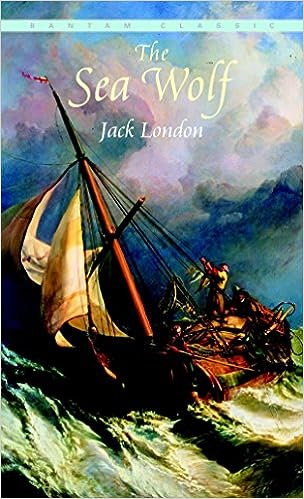 Henry Van Weyden gets captured by a seal-hunting ship and is an unwitting sailor for Captain Wolf Larsen. Captain Larsen's crew harbors dangerous outcasts, and he is the most ruthless out of the bunch. Captain Larsen puts Henry to work as his cabin boy and teaches him how to sail. At first, Henry is terrified, but as he gets to know the crew and their Captain, he begins to lament what is right and wrong.
This historical fiction tells the legend of the most ruthless pirate in history, the pirate queen Ching Shih. Ching Shih has many names; one of the most common names is Shek Yeung.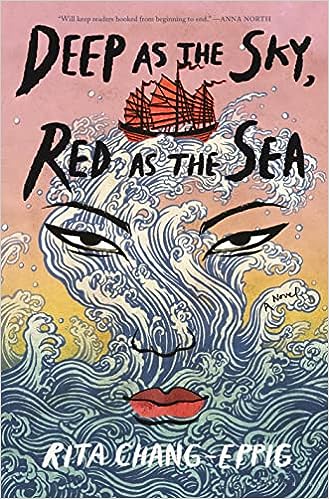 After her husband gets murdered, Shek Yeung must marry his second-in-command to save her life. But this marriage comes with a deal: she will bear his son as long as she gets to keep her power over half of the fleet. However, Shek has set sights on controlling the entire fleet she knows she was born to lead. However, the Emperor's ships are encroaching on her territory as they have new plans for the area. As Shek navigates through motherhood and leadership, she must determine how long she will fight and risk everything she cares about.
The last book is a sensational fantasy with honor, glory, and dragons.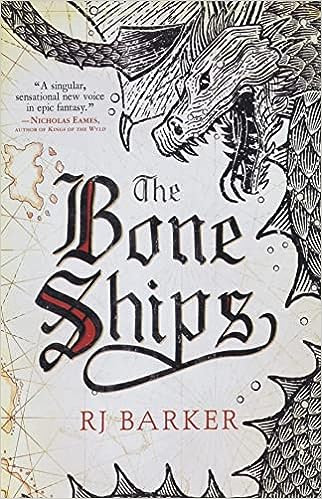 The Hundred Isles and Gaunt Isles have been creating their ships from ancient dragon bones for generations. They use these ships to fight each other in an endless war. However, the dragons disappeared, but the battle continued. Hope for new vessels is gone until a dragon is spotted. Both sides see this as an opportunity to gain the upper hand. Thus, a race is on to capture the dragon and bring it back. Whoever catches this dragon will win both glory and war.
Besides these stories, there are here are some more pirate takes that are equally exciting. The stories do share common themes, but they twist them into something new and enjoyable.
---
Pirates are known for pillaging and plundering. However, these stories (fiction or non-fiction) add to the pirates' narratives and show what kind of person they were.
For more pirate recommendations, click here!
FEATURE IMAGE VIA BOOKSTR / EMALEE PENNINGTON