This popular coming-of-age novel became a film in 2012, and I have never been the same. In the simplest way I can put it, The Perks of Being a Wallflower makes me feel alive. It fills me with so much joy it boils over, and I don't know where to put it. It promotes friendship, putting yourself out there, the arts, first love, music, and mental health. It is in no way simple; it is one bumpy ride, but I truthfully think it is worth every second of your time.
Read on for a few reasons why I think now couldn't be a better time for a rewatch!
1. Senior Year of High School Bliss
Though it is Charlie's freshmen year of high school his new friends Sam and Patrick take him along in their senior year fun. The time stamps of holidays and the college application process give the storyline some great beats; we really see a glimpse into this one school year of their lives.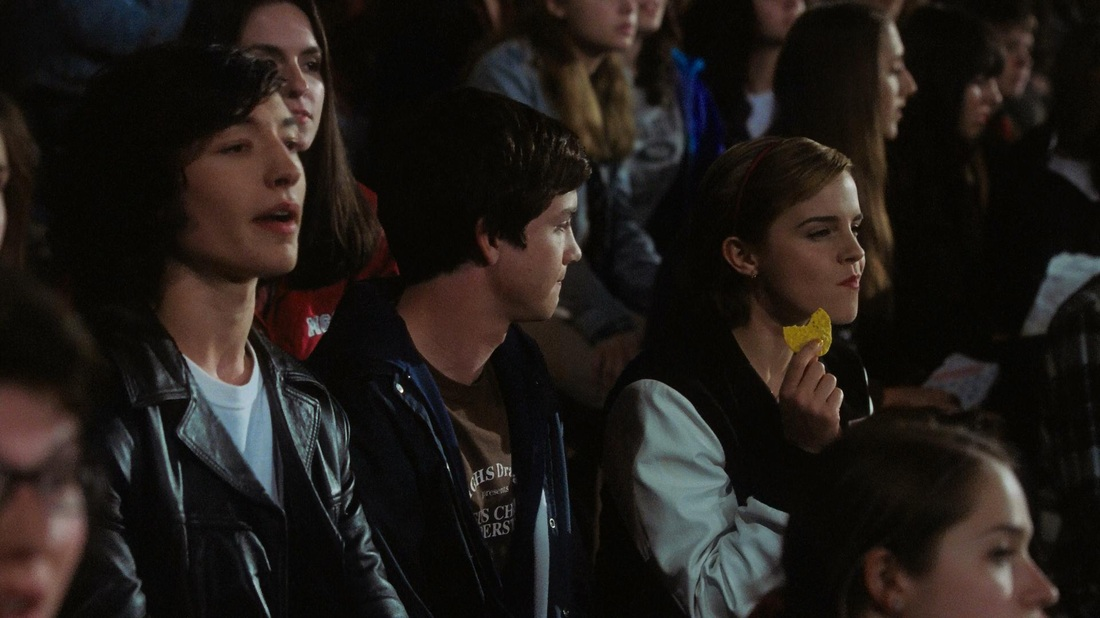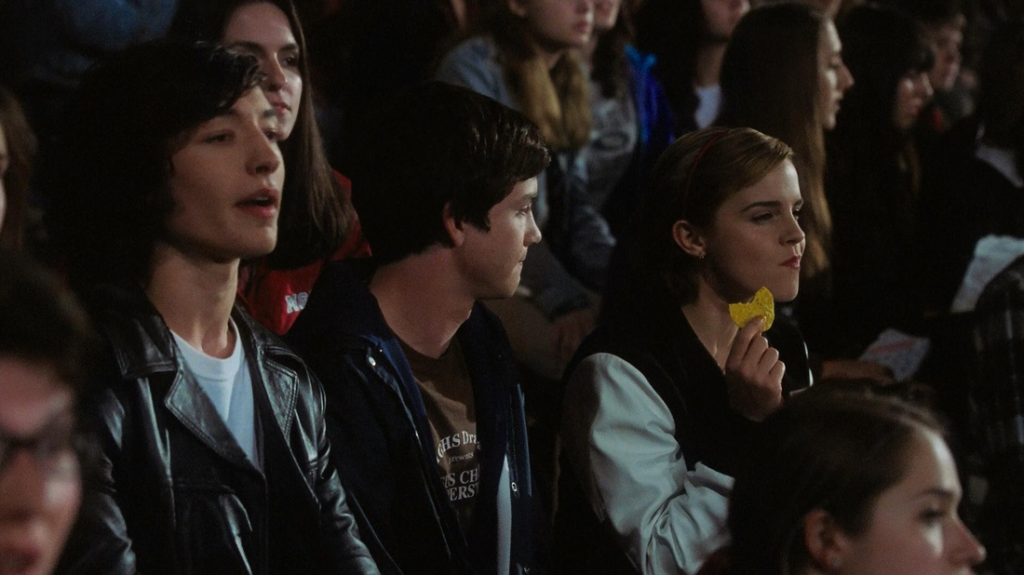 I went to a very small high school, luckily in New England so I could experience the seasons, but I had nothing close to this high school experience. I have realized in my recent rewatches of this movie, that I crave and envy this kind of senior year chaos. They go to football games, late-night diners, and house parties; even now they seem on top of the world to me.
I know everyone's high school experience is different and this one isn't real but The Perks of Being a Wallflower displays the quintessential times in high school. Being out late with your friends, drinking in basements… and it's all happening at this time of year! The seniors at big high schools are doing this kind of thing right now, and I love to watch this film to feel like I am one of them.
2. The Beauty of Friendship
After the death of Charlie's friend, he had nobody to lean on. Once he met Patrick, this ball of eccentric energy and he introduced Charlie to his friends, the rest was history. They knew he was quiet and reserved but they accepted him anyway.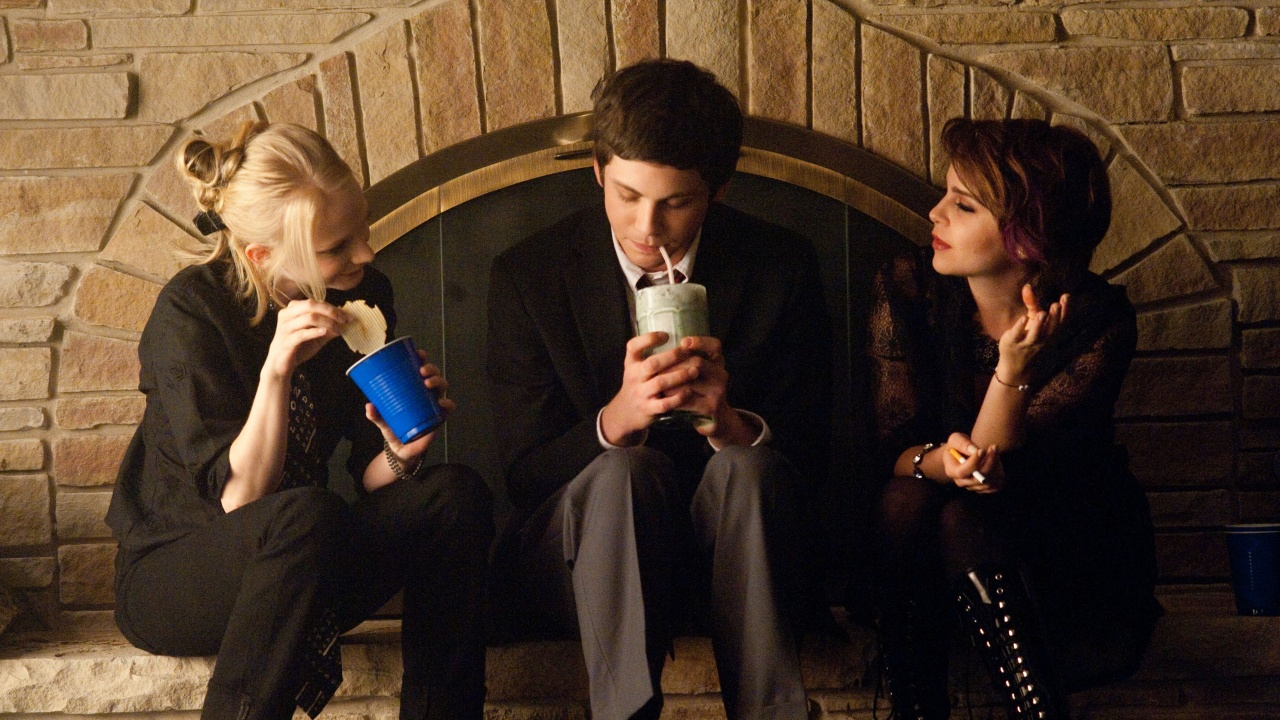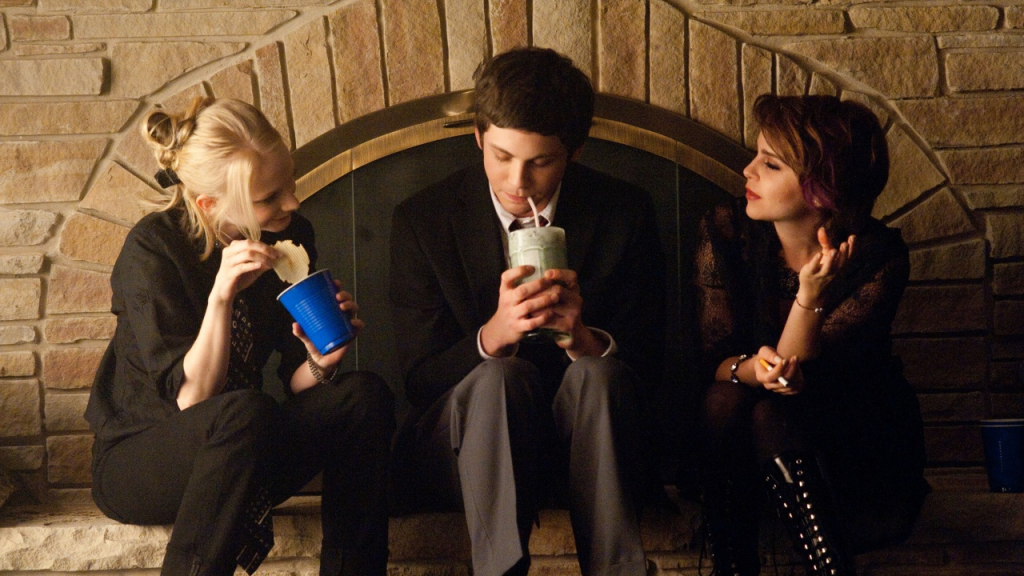 At a house party, he is introduced to Patrick and Sam's friend group and Patrick says "Welcome to the Island of Misfit Toys". I think this is the perfect name for a group of people that feel a bit out of place and alone, but they come together and feel like they belong. Nobody is trying to be anybody but themselves in this group.
Even though Charlie is younger and the friend group has known each other for years, they invite him in without a question. It makes me emotional to think just how welcoming they are to him at a time when he really needed people; they came into his life at the most perfect time.
3. The Gidiness of First Love
As high school goes, love is always in the air. We watch most, if not all, of the characters go through some kind of a relationship in the course of the school year. Charlie had a traumatic experience as a young child leaving him confused by love and intimacy. Thankfully his new friends are able to help him explore this.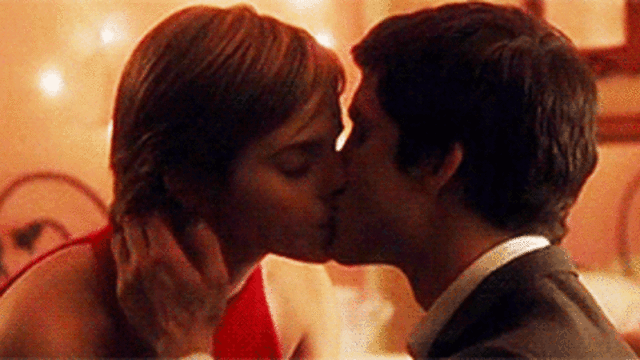 Sam, though in a relationship at the time, gives Charlie his first kiss because she says "I want to make sure the first person that kisses you loves you." It happened after a very heartfelt conversation and my heart bursts every time at this scene. It is more about the love they have for each other and what they have both been through versus the action of the kiss. After this, Charlie starts a relationship with a friend in the group, Mary Elizabeth, but he battles his feelings for Sam while he's in it.
We also get a glimpse into Patrick's relationship with a football player. Patrick is gay but his relationship with the quarterback, Brad is closeted. The whirlwind of emotions that we watch Patrick experience is gutwrenching and at one point comes to a head in a physical fight. At this point, there had been a brief falling out with Charlie, but he stood up for Patrick and all was forgiven; it was a beautiful moment of friendship.
4. The Addicting Soundtrack and Visuals
Let me just break down for you how this movie makes me feel. It takes you through the seasons; fall with its brisk air, football games, and cute outfits. In winter, there's snow and a Christmas gift exchange. Then it's spring and school is almost over and friends are going to college and then it's summer and there are pool parties, graduation, and it's broodly hot.
The lighting in this film is superb. All of the party scenes have this incredibly warm, dark lighting that makes it feel real as if you really are in somebody's basement in the middle of fall. The scene below when they are going through a tunnel and Sam stands on the bed of the truck has been engraved into my mind for 11 years now. I have always wanted to do this. I can never go through a tunnel without this scene playing in my mind.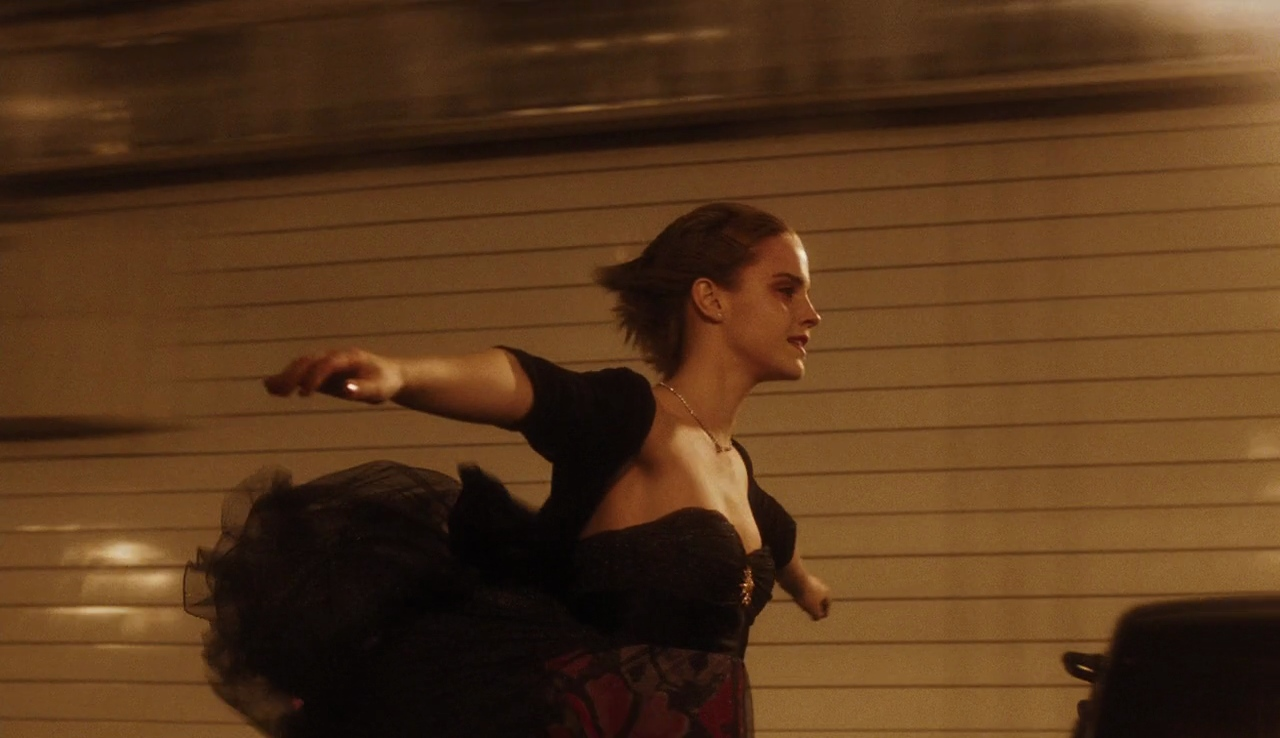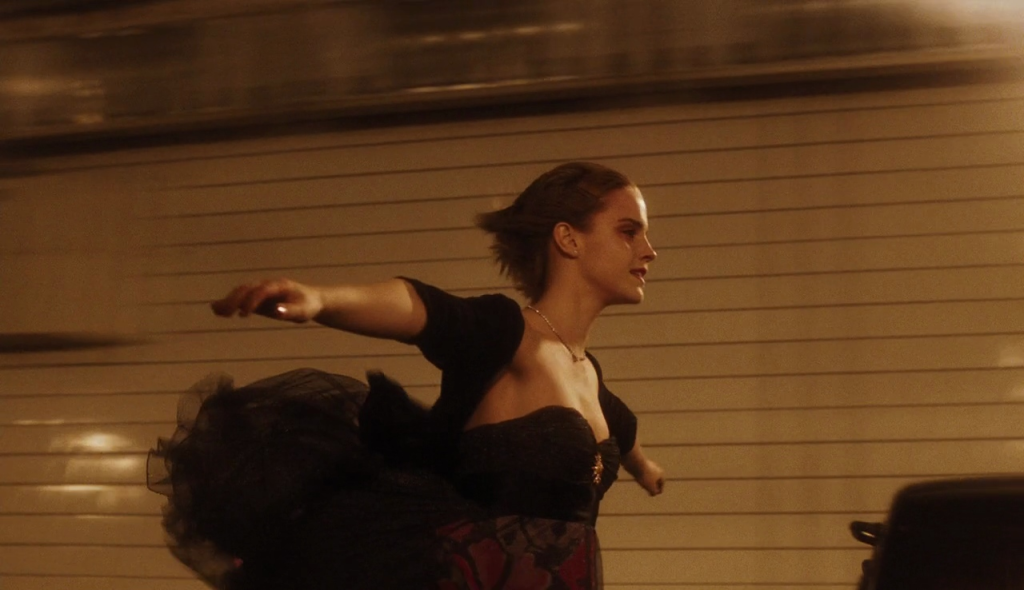 Accompanying this scene is "Heroes" by David Bowie, and now I need to play this song whenever I go through a tunnel. When they have a school dance, "Come on Eileen" comes on and Patrick and Sam perform their "living room routine." My sisters and I always feel the highest when we blast this song together. I love when music is tied so intrinsically to a movie that every time I hear it I think of the scene or who I was when I first watched it; it is such a beautiful part of film.
Charlie is a huge music lover and creates a mixtape for Patrick with artists like "The Smiths," "The Beatles," and "Simon and Garfunkel." Music is right at the heart of this film alongside love and friendship.
5. The Fantastic Acknowledgment of Mental Health
Everybody's experience with mental health is different and some may say they did a poor job in this film, but I am a firm believer that it is one of the best portrayals I have ever seen. A big reason I feel this way is yes, Logan Lerman's acting, but also how the story is written. His struggles are there but we also see him with his friends trying to forget the past and just have fun. This is one of the most relatable parts; even if you feel your happiest, depression is always there nagging at you. The author and director did such a fantastic job capturing that realness.
The arrival of the colder months also brings the dreaded seasonal depression. It might be too much to watch someone struggle in film at this time of year, but it also may provide comfort in knowing you are seen and not alone in this.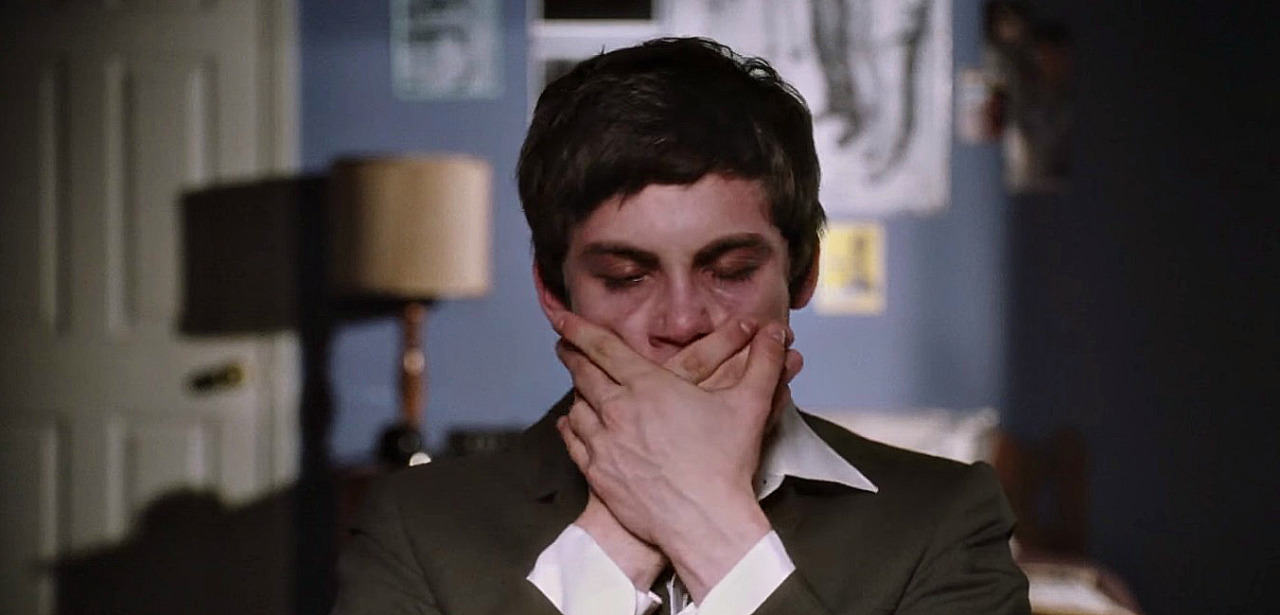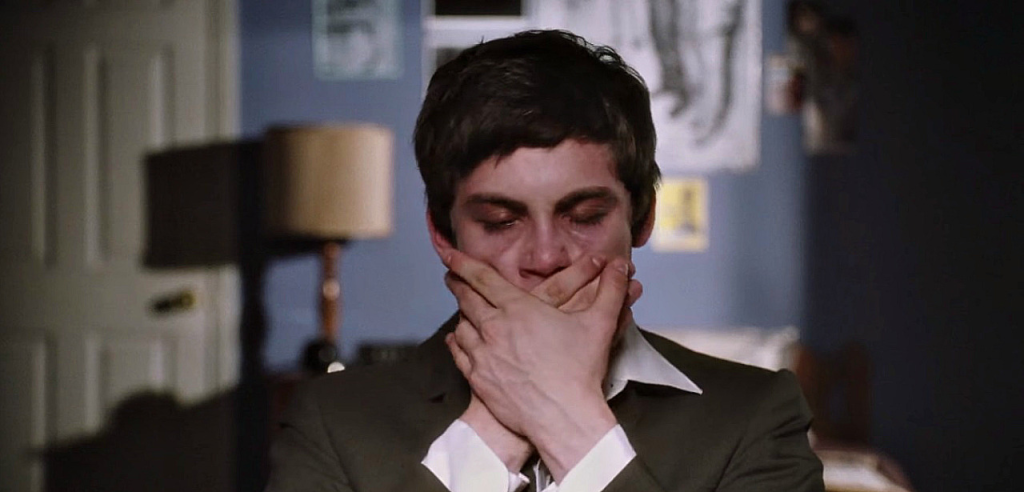 Knowing I have felt similar to Charlie and just can't stop crying and feel like I have no body to turn to makes me feel much less alone. Charlie's mental health and trauma is at the forefront of the story, but we also see other characters struggling as well. Just because its high school and life feels simple, it certainly doesn't mean that it is; I remember this first hand.
---
Whether you want to reread the book or sit down to watch the movie, The Perks of Being a Wallflower is for everybody; that is the beauty of this story and something they make known the whole time. This story can be for the freshmen to seniors in high school right now experiencing the same things, or it can be for people like me who miss the simplicity of life at 18 and wish they had this high school experience. This story, these friends, they never exclude.
Enjoy other reading or watching other movie adaptations this time of year? Click here for more!
FEATURED IMAGE VIA CONSEQUENCE OF SOUND