Honeybees are the black, yellow, and fuzzy insects that play an enormous role in our ecosystem. They pollinate and support plants that give the rest of us food or oxygen. However, honeybees, and other bee species, are going extinct. There are over 20,000 bee species that pollinate crops and give honey. They must not die out, and we can have a hand in saving them. But the first step is to educate everyone about bees and their importance. This includes the younger generations.
The first book on the list is a beautiful picture book. It describes the life cycle of a honeybee. A honeybee takes care of the hive and leaves it to find nectar to make into honey. But the honeybee's circumstances are a big part of their life cycle. The book's lyrical writing describes this plight as something to learn from. It also helps children understand honeybees and what changes they go through. Features such as illustrations bring this book to life and add depth to the lives of bees.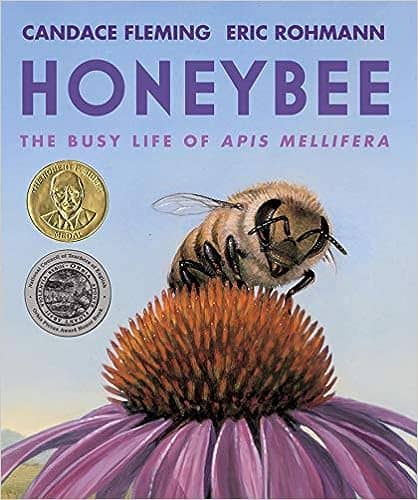 One summer morning deep in the nest, a new honeybee squirms, pushes, chews through the wax cap of her solitary cell.

Candace Fleming
The Bee Book introduces the topic of bees to children with fun facts and beautiful pictures. Different chapters start with a question about bees. These chapters end with a greater understanding of the terms that surround bees and what they do. Additionally, illustrations in these chapters help emphasize what the term is. The adorable book also highlights why bees need our help.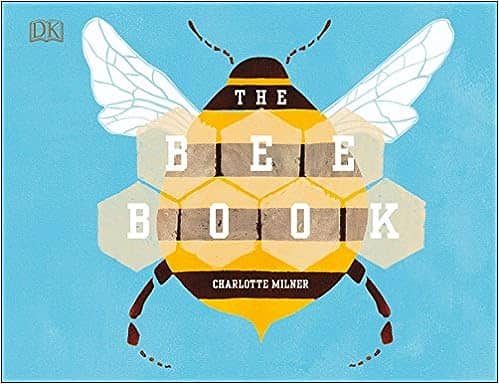 Bees have been on planet Earth for 100 million years. That's a lot longer than us humans and even longer than some dinosaurs!

Charlotte Milner
The third book on the list is another beautiful picture book that acts as a love letter to bees. This book highlights the importance of bees through observations. It describes the world's treatment of bees through analogies between bees and children. Features such as illustrations and writing enhance the importance of bees. The author draws a comparison of how loved bees and children are.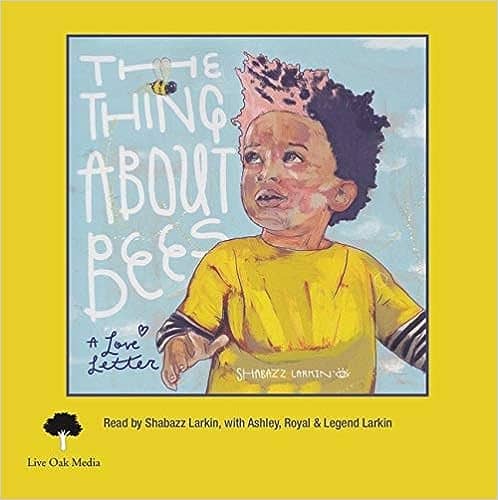 Because some foods won't grow without bees to help them along.

Shabazz Larkin
This book illustrates the importance of bees gathering nectar. It describes how bees help support the environment. These processes are elegantly written and easy for children to comprehend. Additionally, it takes away the fear of bees and helps children understand why bees sting. This added knowledge will help anyone who is scared of bees and confused about them.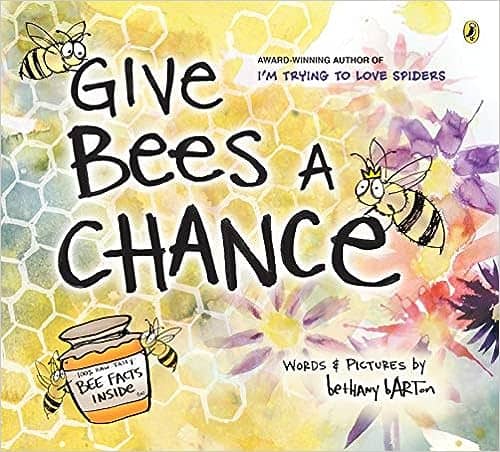 Blow gently on bees to make them scatter.

Bethany Barton
The final book on the list deals with the scary thought of bees disappearing. There are over 20,000 different bee species, and most of them are endangered. This book delves into why bees are endangered and what affects them. However, through a science experiment, Williams shows us what would happen if bees disappeared. But it is not all doom and gloom. Williams also describes what we can do to help bees and save them.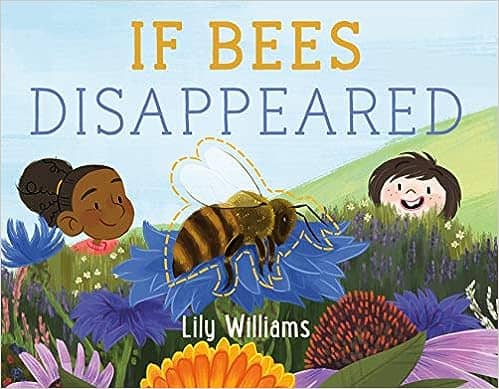 Bees are keystone species, which means they are one of the most important animals in their ecosystem.

Lily Williams
---
Additionally, these books cover bees and what they do. Different books for all ages explain the parts bees play in our ecosystem. The recommended books mainly say what we can do for this endangered species. However, educating new generations about bees is crucial. So they can help protect bees and not be scared of them.
For more children's book recommendations, click here!
FEATURED IMAGE VIA BOOKSTR / EMALEE PENNINGTON