Five masked characters from literature who would have had no problem keeping up with safety precautions!
The creator of some of the most well-written comics of all time has published his last issue.
Alan Moore, the writer of Watchmen, has officially retired from the comic book industry. This announcement coincides with the final issue of The League of Extraordinary Gentlemen, Volume 4: The Tempest.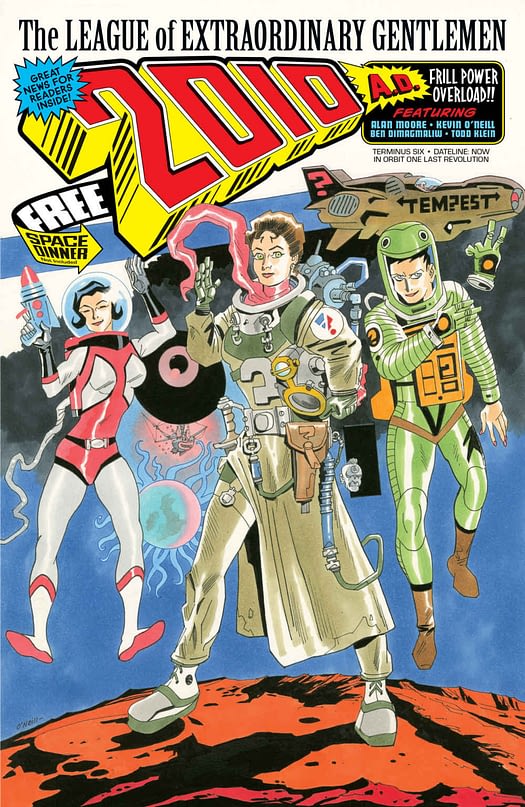 Moore has been the writer of several well-known graphic novels such as V for Vendetta, The League of Extraordinary Gentlemen, The Killing Joke and the aforementioned Watchmen. He also contributed to several comic arcs for DC characters like Superman and Swamp Thing. His works have been critically lauded for introducing complex themes and referencing real-world events.
However, the same can't be said about the various adaptations of Moore's work, with critical reception ranging from okay to terrible for most of them. Moore has always spoken out about adapting his work, but that hasn't stopped them from happening (especially with a Watchmen television show on the horizon).
Which Alan Moore comic is your favorite?
Featured Image Via SyFy
Alan Moore's V for Vendetta is being developed as a TV series by Channel 4. This seems like a good move.
The series is in the earliest of early stages of development, but Channel 4 has previously brought us fan-favorites like Black Mirror and Humans, so we can hope for something high quality.
Image Via DC Comics
The dystopian story follows a vigilante named V who takes down a fascist regime through an elaborate revenge scheme. Think The Count of Monte Cristo crossed with Reagan-era political paranoia.
The 2005 adaptation of the graphic novel starred Natalie Portman and Hugo Weaving, and received middling reviews. Honestly, I thought it was pretty cool. The graphic novel is a surprisingly nuanced analysis of the relationship between fascism and democracy, between individuality and groupthink. The 2005 movie was more of a Bush/Blair-era action movie that was somewhat politically minded, but more explodey-minded. Still, it's an entertaining watch (besides the thirty minute torture sequence).
This news follows the recent announcement that Moore's Watchmen began production as a series over at HBO. It's a good year for Moore fans, but probably a bad year for Moore, who notoriously hates adaptations of his work.
Feature Image Via Warner Bros.