Each week, Bookstr gives you a look at some of the best novels in a particular genre for your continued reading list.
Today, we'll be recommending five of the best YA novels that You'll Find Astonishing!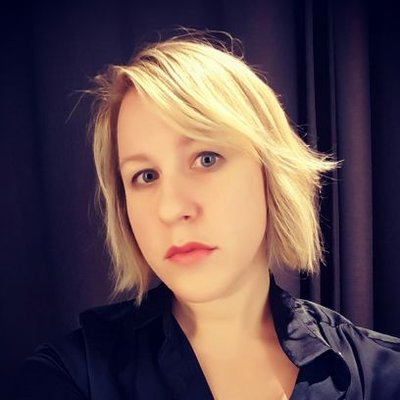 Image Via Twitter
Writer, feminist, musicologist, Elizabeth Keenan gives us her stellar novel, Rebel Girls.
Image Via Amazon
We have Athena Graves, a woman who is far more comfortable creating a mixtape playlist than talking with, well, anyone. Plus, people aren't exactly taken to her given her at St. Ann's, a conservative Catholic High School, due to her staunchly feminist views and love of punk rock.
Now there are rumors circulating the school, spreading like a virus, a rumor that her popular pro-life sister, Helen, had an abortion over the summer. Now the school administration is involved, threatening her with expulsion.
Now Athena and Helene must not only find a way convince the student body and the administration that it doesn't matter what Helen did or didn't do, but also see eye to eye.
The book came out September 10th, Kirkus Reviews called it a "must-read," so what more do I need to add?
3-Stormrise by Jillian Boehme
Image Via The Nerd Daily
Jillian Boehme brings us an epic YA fantasy novel where Rain must takes a chance to seize the life she wants.
Disrespected by her tribe because of her gender, Rain purchases powder made from dragon magic that enables her to disguise herself as a boy. From there she goes to the war camps where she becomes a maverick soldier, but there is one problem: she hears a voice inside her head, the voice of a dragon.
After being enlisted into a secret task force with plans of rescuing the High King, Rains begins to realize the dragon inside her might be the key to winning this war.
Kirkus Reviews calls it "Mulan with dragons for added fun: Be prepared to break out into 'I'll Make a Man out of You'," and, honestly, what more do you need from this September 24th release?
Image Via Amazon
Rainbow Rowell, an author you already have your radar, has brought us the second book in the Simon Snow series.
Image Via Amazon
If you recall, the first book, Carry On, ended on a triumphant note. They won the war, he fell in love, what more could he want? But for some reason it all feels hollow, so he goes for a change of scenery.
That's how Simon, Penny, and Baz end up in a vintage convertible, tearing across the American West. But they get lost, very lost, and now have to wonder where they were heading to in the first place as they encounter dragons, vampires, and shrunken-headed beings with shotguns.
Set for a September 24th release, this is one book that you won't want to miss out on!
MeganCooleyPeterson.com
Megan Cooley Peterson brings us her debut novel, and it's something special…
Image Via Amazon
Seventeen-year-old Piper was raised in a cult, but she doesn't know it. When the government raids the compound and separates Piper from her siblings, from Mother, from the Aunts, from all of Father's followers, including Caspian, the boy she loves, Piper is sent to live "Outside."
Then "They" introduce her to a stranger claiming to be her father, who tells her that the one she calls "Father" stole her from them.
But, as the Amazon description puts it, "Piper knows better. And Piper is going to escape."
The book hits shelves October 1st. Want to pick it up? Kirkus Reviews calls it "[an intriguing look at a young woman adjusting to life outside a cult," but we warn you: haunting with each line, this story grabs you and runs you through each and every page.