A rare copy of Shakespeare's First Folio, considered one of most important collections in the English language, was sold for almost $10 million this week, making it the most expensive work of literature to ever be auctioned.
This folio was published in 1623 by the actors John Heminge and Henry Condell, all who were friends of Shakespeare. The book is formally titled "Comedies, Histories, and Tragedies," based on the three genres the pair used to categorize the plays. This folio includes 36 plays and it was published shortly after his death, 18 of which had not appeared in print before and would've been lost without this collection including Macbeth and Twelfth Night.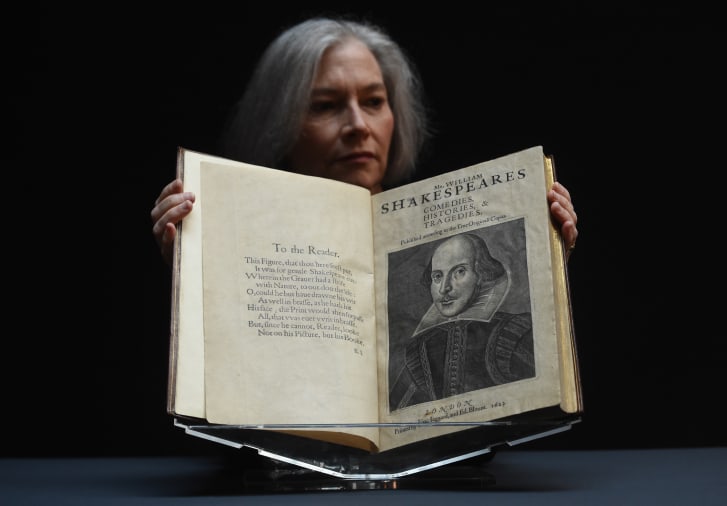 image via CNN
This folio was the first complete copy to appear at auction since 2001, that copy being sold for $6.1 million. It was put up for sale by Mills College in Oakland, California, which had kept the item in its collection since 1977.
Around 750 copies of the First Folio were printed, but only 235 are known to have survived. Of these, only 56 are considered to be complete, with almost all of them now held by institutions in the US and UK. This copy is one of five to be in private hands. Loewentheil, antiquarian and book dealer who purchased this copy, said ""(The First Folio) is the greatest work in the English language, certainly the greatest work of theater, so it's something that anyone who loves intellectualism has to consider a divine object."
featured imae via folger Shakespeare library