Dead Tree Books is a small bookstore located in San Antonio, Texas. It's owned by Lisa and Kenneth Johnson, two book lovers who want nothing more than to provide novels and stories to others.
When interviewed by FOXSanAntonio, Lisa had this to say:
"We love the feel of [books], we love reading them, we love to immerse ourselves in them."
And they want everyone to have an opportunity to feel that same love, so they sell their books at extremely discounted prices.  Paperbacks are $2, hardcovers $3, and children's books are sold for just $1.
While great for customers, discounts this steep have proven detrimental to their business.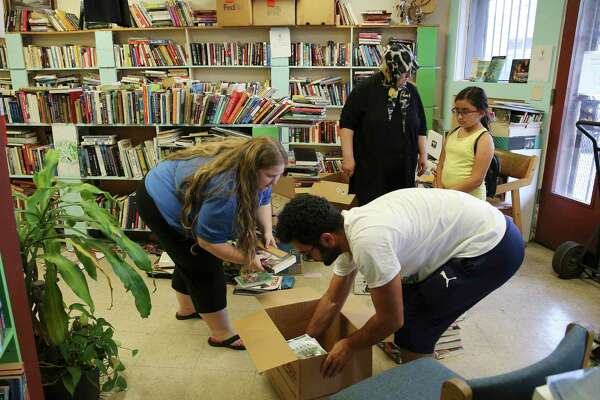 Lisa Johnson working in Dead Tree Books/Image via San Antonio Express-News
On July 31st Dead Tree Books tweeted out:
And the people of San Antonio came through by both visiting the store in person and through online orders.
Image via San Antonio Express-News
On August 1st Dead Tree Books tweeted out:
Image via Rivard Report
Today Dead Tree Books is still open thanks to those who showed up and put effort into making a difference. However, Lisa and Kenneth aren't totally out of the woods just yet.
On August 6th Dead Tree Books tweeted out:
If you are in the San Antonio area and are interested in visiting/supporting Dead Tree Books, you can learn more about them here! And if you livea nywhere else in the world, support the small businesses around you!
Featured image via San Antonio Current