Horror is a genre that intrigues us because of its ability to terrify us and poke at our greatest fears. I believe that any mind-provoking book is a good book, but horror does more than provoke—it picks at our minds, invades us, and for whatever reason, this gives us a sense of excitement. So what's the science behind scary stuff, and why do we love that adrenaline rush of fear?
The human body has hormones that trigger a flight or fight response as a reaction to fear, but when the body is in a setting that it knows its safe such as a roller coaster or haunted house, we're able to enjoy that high-energy sensation of wanting to run or hide. Your frontal lobe is able to convince your body that you are physically okay, activating a response more akin to pleasure than panic. It's similar to the adrenaline we get from being extremely happy or surprised, except fear is interpreted in a different way. Horror also represents creativity and allows us to delve into an unknown part of our minds.
Image by the occult museum
It's not just a matter of taste and adrenaline, either— there are two types of personalities in relation to fear and horror: those who are sensation-seeking, the avid readers of Stephen King who laugh at the worst jump scares because they enjoy being scared and want to be mentally challenged, versus those who exhibit more sensitive and fearful traits.
If you're a horror lover who has seen every horror movie down to the goriest and the most disturbing, and you own a complete collection of Stephen King books, you're probably sensation-seeking. You'll probably also be the one who laughs at your friends when they hide their eyes in the movie theater. If you force your friends to prep you for every scary scene in advance and wake up screaming from nightmares of Pennywise from IT or, even worse, Charlie from Hereditary, you're probably more sensitive and shy.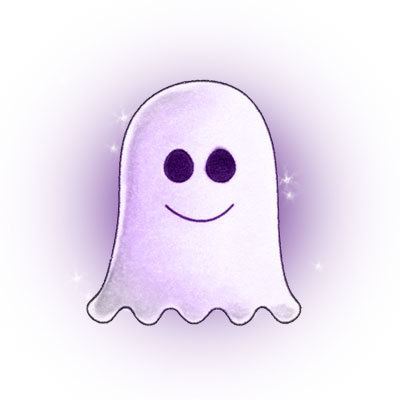 image by alchetron
Those who love horror books or any type of spook tend to be extroverted and open to new experiences, but loving horror isn't only for the bravest souls—it's also a trait common in people with high levels of empathy. Understanding the emotions of a character on the page, even if it's fear, helps us feel connected to the characters in books and movies.
Everyone is into horror nowadays and it's hardly a disconcerting hobby, but readers still question the minds of horror writers like Stephen King.
The ideas for some of King's books, like The Shining, came from his dreams (this interesting article lists the specific creation stories and original ideas for some of King's novels), and it makes his readers wonder if he's truly as twisted and creepy as the characters he creates. Who would dream up a man as terrible as Jack Torrance for fun, and who would write such a terrifying clown?
image by the telegraph
Yet it's still fun for us to read about these characters, and we'd be devastated if Stephen King stopped writing. There's an article on Quora that asks, "Do you ever think Stephen King could be a seriously twisted person?" The responses to this question come from King fans who cite him as a family man and defend the uncontrollableness of the creative mind. So it's more likely that Stephen King is just as creative and obsessed with adrenaline-inducing fear as the rest of us.
Feature image by The Thrillist