Jai Nitz is a comic book writer best known for creating "El Diablo", one of the lead characters in Suicide Squad. Nitz took a hit to his career in the Spring of this past year when Hannah Strader posted an in depth description of the assault she faced at the hands of Nitz.
Image Via Graphic Policy
In this post, titled 'Assault Isn't Always Obvious, Here's My Story,' Strader describes meeting Nitz while he was guest speaking at Kansas University. When Nitz asked her out to drinks over twitter a few days later Strader says she "felt [she] was leaning into a mentorship."
However, when Nitz began barraging her with sexual questions, she realized the man had different intentions.
Strader states that the evening ended with Nitz forcibly kissing her, after she had clearly expressed her discomfort towards him multiple times. Strader reported the event to her professors, who in return reported it to the school, resulting in Nitz's presence being banned within the Kansas University School of Journalism.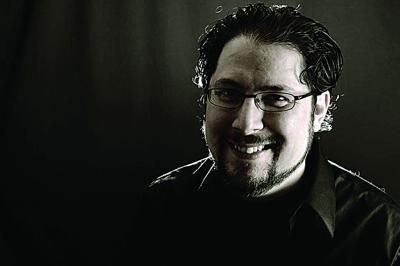 Image Via
University Daily Kansan
KCTV5 News reported that "within 24 hours of posting, Strader said she heard from ten other women who said Nitz had also sexually assaulted them." Now dozens of women have come forward with similar stories.
Right now Nitz is the subject of multiple police investigations, though he has yet to be charged or arrested. Those who have come forward seek to warn other women about Nitz's predatory behavior, and the patterns of assault that seem to form in the comic book industry.
Strader has stated that:
[I]f this happened to me by searching for a creative writing mentor, I can't imagine the kind of influence he would have over young women who are genuinely interested in comics or come to see him at these events. It's a power structure inequality that he has used to his advantage and I've been told that I'm not the only one to experience this behavior from him. I'll be the one to talk about it.
Featured Image Via Borg