Prepare to see Quasimodo In all his live-action glory
I implore those who read this article to arrive at their various places of employment this week and announce, to all, the following news: Disney's The Hunchback of Notre Dame, the story of deformed bell ringer Quasimodo, is going to be made into a live-action film. Outcasts all throughout the office, warehouse, factory, wherever will rejoice at the return of Disney's darkest tale (arguably). Or…you might just get looked at like you've lost your mind.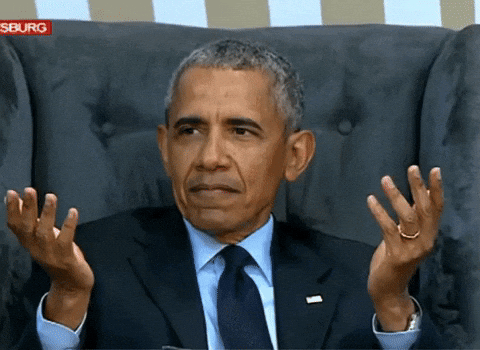 Image Via Giphy.com
The original animation deals with themes such as lust, genocide, and sin—heavy stuff for a children's film. This grimness stems from the book which inspired the film; The Hunchback of Notre-Dame is a gothic novel written by Victor Hugo in the early nineteenth century. Written mainly to promote Gothic Architecture, the story isn't as "optimistic" as its Disney counterpart. Quasimodo works for the bad guy and starves to death at the end with Esmeralda's body, his bones eventually turning to dust. Also, there's less music.
The Disney version is filled like a jelly donut with musical numbers and ends with Quasimodo being deemed a hero as he is finally accepted by society. One issue with this Disney version: he does not get the girl. Captain Phoebus, Notre Dame's resident "bro", ends up with Esmeralda. I believe this to be a pivotal moment in the history of friend zoning, potentially contributing to its rise in pop culture.  That's right Jorrah Mormont, blame Disney.
mage Via Theinspirationallifestyle.com
The live-action remake will be entitled Hunchback and will use material from both the original animated film and Victor Hugo's novel. Coincidentally, Idris Elba is starring and directing in an additional faithful adaptation of Hugo's novel for Netflix. Hopefully, Disney's version results in a perfect blend of gothic melodrama and Disney-esque song and dance. Rumor has it that Josh Gad (also producing) of Frozen fame will be playing the titular character but nothing official has been announced. The fact that the studio does not plan on being too strict in its faithfulness to the original movie is compelling; Tony-winning playwright David Henry Hwang is set to pen the script.
Image Via Goodreads.com
Disney is pulling out all the stops these days; live-action versions of Beauty And The Beast, The Jungle Book (Directed by Jon Favreau of Swingers and Iron Man fame), and Cinderella have already been made. In addition to Hunchback, we can look forward to versions of Aladdin (Will Smith as Gennie= thumbs up emoji), The Lion King (Beyoncé as Nala and JFav directing again= thumbs up emoji.), and Dumbo (Time Burton directed= thumbs up emoji) all coming this year. It will be interesting to see how deep Disney dives into their well of classics as they continue down the path of live-action adaptions. Let's just hope they don't remake Brother Bear or Tarzan without the musical stylings of Phil Collins… Nah, they could never do that.
Image Via Rollingstone.com
Legend. 
Featured Image Via Slashfilm.com