Attention Grishaverse fans! Netflix just released a first look at their new fantasy series Shadow and Bone!
It's been a year and a half since The Umbrella Academy was released on Netflix, with a killer cliff-hanger ending the 10th and final episode. Ergo, fans were on the edge of their seats when season 2 was given a release date: July 31, 2020. It's going to be very difficult for fans of both The Umbrella Academy and Harry Potter to figure out what they're going to celebrate that day.
So, a quick recap of where season 1 ended (spoiler alert!): Vanya (Ellen Page), a.k.a. Number Seven and the previously-powerless but actually super powerful when her creepy father isn't deceptively suppressing her powers Hargreeves sibling, just accidentally caused the apocalypse by destroying the moon. Since the goal of the other siblings was to stop the end of the world and they obviously just failed to do that, Five (Aidan Gallagher) uses his space and time control powers to transport them all back in time for a second try. The problem? Five is notoriously bad at controlling said powers. Oh, and also they all turned into teenagers.
Here's what we know about season 2 so far: they're all stranded in Dallas, Texas, in the 1960s. But the catch is that they're not stranded together, or at the same exact time. Five is going to appear last, apparently, and he is going to bring not unfamiliar news—there's an imminent apocalypse, and he needs to bring together the Umbrella Academy to stop it. Hopefully it'll go better this time, though given how dysfunctional this family is, probably not.
We've also learned about the cast. The returning cast includes all of the Hargreeves, even the dead ones: Tom Hopper as Luther, Number One; David Castañeda as Diego, Number Two; Emmy Raver-Lampman as Allison, Number Three; Robert Sheehan as Klaus, Number Four; Aiden Gallagher as Number Five; Justin H. Min as Ben, Number Six; and Ellen Page as Vanya, Number Seven.
Furthermore, there are three new characters to look forward too! Ritu Arya will be playing Lila, "a chameleon who can be as brilliant or as clinically insane as the situation requires." Yusuf Gatewood will play Raymond, a confident, charismatic, intelligent leader type character. Finally, Marin Ireland is going to play Sissy, a strong, no-nonsense mom who "married young for all the wrong reasons." There's also three other new characters who we don't know much about—a trio of Swedish assassins, who will be played by Tom Sinclair, Kris, Holden-Ried, and Jason Bryden. It'll be interesting to see how these new characters interact with each other and with the returning cast.
Without any further ado, here are the new photos and teasers of season 2 just released. First, we have this:
This picture appears to be Allison, Klaus, and Vanya at an old-fashioned hair salon. Allison and Klaus are definitely wearing different styles of clothes than we saw in season 1, but Vanya's clothes look much the same. Also, Klaus isn't wearing shoes.
Next we have Five giving the camera a very strange look in the foreground, while three mannequins are in an equally as strange living room. Also, there's a picture of a white picket fence neighborhood on the wall behind them. Interesting.
This image is of Klaus and Ben, and Ben does not look very dead. He also seems to be holding car keys, presumably to that open and maybe broken car behind Klaus. Klaus's outfit is…fascinating. And that HAIR!
Here we have Allison being handed a flyer that reads "Have you experienced DISCRIMINATION by your employer?" This is probably the most revealing picture we've seen so far of season 2 (the rest are very confusing), and it'll be interesting to see where they go with this plot. Also, Allison is sporting a very retro hairdo and a surprised look on her face.
These three are the trio of Swedish assassins new to this season. Two of them have flashlights and two have guns. They're all staring intimidatingly into the camera in a moody and dark path. One of them is inexplicably all in white, while the other two are wearing much darker outfits.
This image is of Vanya driving an old-timey car, smiling slightly. Next to her is new character Sissy, who is smiling while looking at Vanya smiling. We should just be glad Vanya is at least watching the road. There also seems to be a kid in the backseat (maybe Sissy's kid?).
Here we have Vanya, appearing to be concentrating very hard, while light glows from the center of her chest. Her fists are also tightly clenched. Maybe Vanya is exploring her powers more after years of suppressing them? However, last time she did that, the world ended.
This image is of a glowing Ben. Ben's dead, or at least he used to be, so maybe this is some sort of "don't go into the light" scenario. Buzzfeed also pointed out that he's wearing modern-day clothes, even though he also supposedly got transported back to the 1960s. Then again, if he's still dead, he's got no reason to change his clothes, so it's probably fine.
Next we have a picture of Diego at some sort of candlelit dinner. He's also got much longer hair than season 1, and a beard. He's wearing what appears to be a grown-up version of the old Umbrella Academy uniform, which Five was wearing in season 1. Maybe this is supposed to indicate that the Umbrella Academy reunites?
Here we have the grown-up, alive five of the Hargreeves siblings. Luther and Vanya look the same as ever, while Klaus, Diego, and Allison have their new looks. Perhaps the changes are meant to indicate how much the character has assimilated into their new environment? Or how much longer they were there? Also, the five of them appear to be in a barn, with hay everywhere. They also all look surprised. And where's Five?
This image is of Luther sitting in the driver's seat of a very similar car to the one Vanya was driving in the earlier image. He's also looking pensively out of the passenger window. Alarmingly, there is both a gun and a flask on the passenger seat. Let's see where this goes.
The final image is of the entire Hargreeves family having a family meeting. Diego looks very annoyed, Ben looks pensive, Five looks serious, Allison looks happy, Vanya looks focused, while Luther and Klaus can't really be seen. This seemingly random collection of emotions certaintly fits the dysfunctionality of the siblings.
These first look photos of season 2 honestly raise more questions than answers. What's going on here? What are those assassins doing? Why does the same car keep popping up? Is Ben still dead? Why aren't they teenagers like they were at the end of the season 1 finale? These answers and more will have to wait until season 2 premiers on July 31st.
Or will they? There's one more place we can look for hints on what's going to happen. The Umbrella Academy TV show is based on a comic book series by Gerard Way, a member of the band My Chemical Romance, and Gabriel Bá. There were some differences between thee comics and the TV show in season 1, though.
Firstly, the comic book character Inspector Lupo is replaced by Detective Eudora Patch in the TV show. They both have a similar dynamic with Diego, that of a police officer with a vigilante, but with a major addition in that Diego and Patch used to date. This is a change from the comics, where Diego was apparently secretly in love with Vanya, even though they were raised as siblings, so that's a…fun fact.
The Commission, the timeline correcting agency, is much more mysterious in the comics than in the TV show, where it's actually shown on screen in detail. In the comics, it's known as Temps Aeternalis. Furthermore, the character of The Handler (Kate Walsh) is introduced in the TV show as the head of the Commission.
The TV show also shows the Vietnam War in a different way. In the comics, Luther, Klaus, and Diego travel back in time to help Five and Allison, who were coerced into working with Temps Aeternalis. However, they accidentally travel back to the Vietnam War instead. Klaus also opens up a bar and has a child. On the other hand, in the TV show, Klaus gets a hold of the Commission agents Hazel and Cha-Cha's time traveling briefcase and accidently gets sent to the Vietnam War. He falls in love with Dave, a soldier there who then dies. He's also affected by his experiences there much more greatly than he is in the comics, experiencing PTSD and struggling with addiction and loss.
Also, the cliffhanger at the end of season 1 has no comic book precedent at all. In the comics, the characters are instead able to completely prevent the apocalypse using Klaus's telekinetic abilities, which he doesn't even have in the TV show.
So the TV show has definitely turned away from its source material to an extent, but that doesn't mean we can't look at the comics for some ideas. The comics contain three miniseries, The Apocalypse Suite, Dallas, and Hotel Oblivion. The plot of season 1 was a mix of the first two, with The Apocalypse Suite's apocalypse plot and Dallas showing Five's backstory from the future. Since the TV show hasn't fully followed the comics but is still clearly taking source material from them, we can look at what the comics still have and how that connects to what we already know about season 2.
One question that has yet to be answered in the TV show is about what happened to the other super-powered children. The Hargreeves were only seven of forty-three children born on that day to women who were not pregnant. What happened to the others? In the comics, some of the other children grew up to be supervillains which the main characters can fight. Maybe season 2 will cover some of these other children, and maybe as super villains?
There's also the aliens. Sir Reginald Hargreeves, the eccentric billionaire who adopted the seven powerful children, was actually an alien himself in the comics. Hotel Oblivion is also more focused on the extraterrestrial. While aliens don't exactly tie in well to the TV show thus far, that could change. Or, season 2 could just bring an extra focus and give us more information about Reginald Hargreeves. There's all sorts of possibilities.
Unfortunately, even after looking back at the source material, all we can do is wait for the season 2 premiere on July 31st. Since the TV show has taken a leap from the comics, it's unknown just how much material from the comics will show up in the show. So it's all just speculation. These first look images are interesting, but still just as mysterious. We'll have to wait and see what happens!
Feature Image Via News Lagoon
Last June 20th was the anniversary of the first moon landing. Would you believe that it happened back in 1969? Were you even alive back then? Well, you get your chance to live through it vicariously or re-live it when National Geographic's original drama series The Right Stuff comes out.
In the meantime, we have the first look-trailer available below.
Wow! Can you believe it when retired Navy test pilot Dave Kennedy said, "What we did today is to try to give our actors exposure to the real world of experimental flight test. It's important when a production understands how important it is to get this kind of exposure"?
Guess Gendry really is going to space!
For those, looking for a bit more context, stick around and scroll down.
Now if you think this story or the title is familiar, don't worry you're not going crazy.
Well, maybe you are, I'm not a medical doctor.
Either way, it was confirmed a long time ago that the first season will use Tom Wolfe's book of the same name as its starting point, meaning the show will begin at the height of the Cold War.
Published in 1979, The Right Stuff follows the United States' efforts in the early days of the space race, focusing exclusively on the first operational manned space-flight program. Codenamed Project Mercury, the program involved a group known as the "Mercury Seven," whose members included Scott Carpenter, Gordon Cooper, John Glenn, Gus Grissom, Wally Schirra, Alan Shepard, and Deke Slayton.
See, early space tests actually rarely required humans to be on board, but in order to 'give the space mission a human face', it was decided that humans would be on board anyway. This made celebrities out of those who became known as the Mercury Seven.
The book focuses on the astronauts' personal lives and individual stories as opposed to the more technical aspects of the space race, pondering the question of "Why?"—hence the title The Right Stuff.
The book was adapted into the 1983 film. Directed by Philip Kaufman, the film starred acting giants Ed Harris, Scott Glenn, and Sam Shepard as well as many others. Despite its status as a box office failure, the film received widespread critical acclaim and went on to earn eight Oscar nominations, four of which it won. Those were Best Sound Effects Editing, Best Film Editing, Best Original Score, and Best Sound.
In 2013, the film received the honor of being selected for preservation in the United States National Film Registry by the Library of Congress for being "culturally, historically, or aesthetically significant."
Image Via Rodgerebert.com
However, the film adaptation has been criticized for numerous historical inaccuracies, including having Jack Ridley show up in 1963 even though in real life he died in 1957. More humorously, however, the film ends with the narrator stating: "on this glorious day in May 1963 [Gordo Cooper] was the last American to go into space alone," when, in fact, Joe Walker flew into twice after Cooper in July and August of that same year.
But what film can be completely accurate? Even at 3 hours and 13 minutes, the film does the best it can.
But what if it was a TV show?
This was the question Leonardo DiCaprio's Appian Way…
… and Warner Horizon Scripted Television asked, and thus they are now the producers behind this new TV show.
Now we find ourselves here, getting ready to watch the first-look trailer again.
For an extensive look at the cast list and the producers, click here to learn more! Since I wrote the article, however, I will unashamedly steal the closing joke:
Hopeful this show grabs our hearts and takes them to…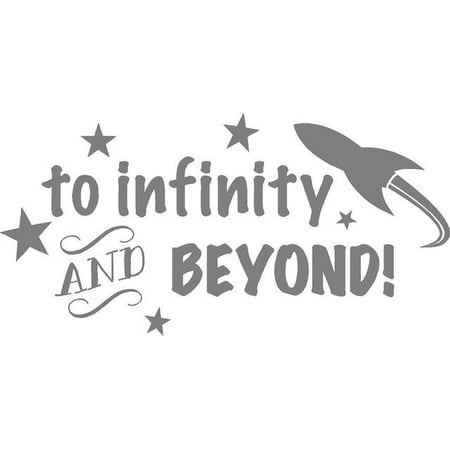 IMAGE VIA WALMART
Production will begin this fall in Cocoa Beach, Florida and is set for a 2020 premiere on National Geographic.
Featured Image Via Laughing Place